Which Film Topped the WGA's List of 101 Greatest Screenplays of the 21st Century?
There is real power in storytelling, and even in film, it all starts with the blueprint: a screenplay.
As the 21st-century rolls on, we have seen some phenomenal stories — and storytellers — speak to our changing times. We can see this on full display in the WGA's recently released 101 Greatest Screenplays of the 21st Century, a list voted on by a host of industry writers in film and television. This is truly something to marvel at: a pure and unadulterated finger on the pulse of the industry as decided by guild members from all over.
There's a little bit of everything here: a myriad of genres, styles, and subjects, but the common thread among each selection is the impact they've made on us over the past two decades. In fact, many writers have actually made their impressions on us more than once. Alfonso Cuarón, Quentin Tarantino, Greta Gerwig, Charlie Kaufman, and Paul Thomas Anderson all have repeat screenplays in this list, but Joel and Ethan Coen show up a whopping four times, proving they've got a presence in cinema these past 21 years that can't be denied!
This list features some great groundbreaking narratives, as well as those that are truly heartwarming, but one has proven to be a favorite of the most voters — a number one screenplay to stand above the rest. We'll let you get to Number One on your own, but a fair warning: if you want to read the winner for yourself, you probably shouldn't do so in the dark.
Okay, let's get to it!
Get Out

Eternal Sunshine of the Spotless Mind

The Social Network

Parasite

No Country for Old Men

Moonlight 

There Will Be Blood

Inglourious Basterds

Almost Famous

Memento

Adaptation

Bridesmaids

Brokeback Mountain

The Royal Tenenbaums

Sideways

Lady Bird

Her

Children of Men

Lost in Translation

Michael Clayton

Little Miss Sunshine

Once Upon a Time in Hollywood

Promising Young Woman

Juno

The Grand Budapest Hotel

The Dark Knight

Arrival

Jojo Rabbit

Inside Out

The Departed

Spotlight

Whiplash

Up

Mean Girls

WALL-E

Pan's Labyrinth

Inception

Slumdog Millionaire

Before Sunset

In Bruges

Mulholland Dr.

A Serious Man

Amélie

Toy Story 3

The Favourite

Zodiac

Gladiator

The Incredibles

Knives Out

Ex Machina

Birdman or (The Unexpected Virtue of Ignorance)

The Lives of Others

Nightcrawler

12 Years a Slave

The Big Short

Moneyball

Black Panther

You Can Count on Me

Boyhood

Finding Nemo

The Hurt Locker

Roma

The Wolf of Wall Street

Hell or High Water

Manchester by the Sea

A Separation

Spirited Away

Mad Max: Fury Road

Booksmart

City of God

Spider-Man: Into the Spider-Verse

Inside Llewyn Davis

The King's Speech

Django Unchained

Ocean's Eleven

The Lord of the Rings: The Fellowship of the Ring

Shaun of the Dead

Erin Brockovich

Call Me by Your Name

Three Billboards Outside Ebbing, Missouri

The Lobster

The Prestige

Midnight in Paris

The Master

Argo

Y tu mamá también

Phantom Thread

Superbad

Little Women

BlacKkKlansman

The Farewell

La La Land

Borat: Cultural Learnings of America for Make Benefit Glorious Nation of Kazakhstan

The 40-Year-Old Virgin

Ratatouille

Lars and the Real Girl

Nomadland

Winter's Bone

O Brother, Where Art Thou?

Legally Blonde

Silver Linings Playbook
---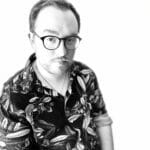 David Wayne Young is an independent film producer and screenwriter with years of experience in story analysis, even providing coverage for multiple international screenwriting competitions. David's obsessions include weird fiction and cosmic horror, and he's formally trained in the art of tasting and preparing gourmet coffee in various worldly traditions, from Turkish coffee to hand-tamped espresso — all enjoyed while writing, of course.
Tags