ScreenCraft's Top 20 Best Films of 2021
Which titles made it onto our list of the best films of 2021?
Can you believe it? 2021 is nearly over. We've been enjoying movie releases in theaters as well as at home, thanks to it being a crazy year, but there has been no shortage of entertainment. Whether you were looking for something family-friendly, some awe-inspiring sci-fi, or a compelling, gritty drama, one of the many great movies of 2021 is bound to get you excited.
Here are the 20 best films we saw this year — films that if watching them is not on your resolution list, then put 'em on that resolution list!
Encanto
One of the latest Disney musicals is an animated fantasy story about a Colombian family who possesses magical gifts. That is, all except one ordinary child, Mirabel, who may be their last hope when the magic of the Madrigal family is endangered.
Summer of Soul (...Or, When the Revolution Could Not Be Televised)
In the summer of 1969, the Harlem Cultural Festival was a Black pride event whose impact is felt today thanks to the documentary, Summer of Soul. This feature showcases largely forgotten and lost footage of the legendary festival, most of which has remained unseen (until now) by the general public.
Censor
If you're down for some psychological horror, this film by Prano Bailey-Bond is sure to get your attention. The protagonist, Enid, is a film censor who discovers strange similarities to her troubled past in one of the films she screened. The story then follows Enid as she tries to connect the dots between her trauma and what she's just seen.
Dune
The first film of a two-part adaptation, Denis Villeneuve's love letter to Frank Herbert's mystical interplanetary fantasy is one of grand proportions. In it, we witness the events that ensue when a galactic royalty dictates one family take charge of the ailing source of an all-essential spice, a desert planet called Arrakis. If you're one for fantasy sci-fi, this narrative (and its coming continuation) are well worth watching.
Read More: Pitfalls of Epic Adaptation: Why 'Dune' Was So Hard to Get Right Onscreen
Sound of Metal
Technically it may have come out a bit earlier to start, but box offices were still selling tickets to Sound of Metal at the beginning of 2021. The story captures the visceral inner conflicts of a drummer whose hearing starts to deteriorate; even as he starts to adapt to imminent deafness, not everything goes his way.
Palm Springs
Did you miss having a time loop movie to enjoy? Did you miss having a time loop movie to enjoy? Did you miss -- I'm just kidding. Palm Springs brings romance and nihilism into the equation as two happenstantial lovers stuck in a grueling time loop try to pry their way out of the meaningless cycle.
The Mitchells vs. The Machines
Another animated film about family, this post-apocalyptic romp is focused on a forced family road trip as a last-ditch effort to connect before their film school daughter is gone to be with "her people". During the road trip, robots take over, and it's now up to this hapless household to save humanity.
Titane
This French absurdist horror film explores the outcome of Alexia, a showgirl whose traumatic past has led to a fetishization of cars and a titanium plate in her head. After a crime spree and an unexplainable change in her body, she poses as a mourning firefighter's long-lost son.
The Power of the Dog
Based on Thomas Savage's 1967 novel, Jane Campion's western drama revolves around the cruel and unusual behavior of a cowboy named Phil, whose kindhearted brother marries a widow, blending the two families together. Phil's actions toward the rest of the family include demeaning acts and selfishness, all of which come to a head in various ways for each family member.
Pig
A chef-turned-recluse has made a living hunting truffles. He's assaulted and his prized pig, the source of his livelihood, is stolen from him, and his search for her ensues in revelation after revelation about the people that this recluse has kept in his company from the past and present alike. 
Shiva Baby
What if chaos, frustration, and panic ensue while you're grieving with your family? That's Shiva Baby. From the discovery that her sugar daddy is attending the observance to navigating the very real social anxieties that come with it, Danielle's story is relatable for many, with its very human take on things like grief and romance.
I Carry You With Me
Romance and drama go hand in hand for this next film: I Carry You with Me came to U.S. theaters in June 2021, and its narrative about two lovers develops over decades as a chef leaves his soulmate in Mexico to start a career in New York.
Candyman
I hear you're looking for Candyman… buddy. If so, you're in luck. The sequel came this year, directed by Nia DaCosta and co-written by none other than Jordan Peele, the writer of the 21st century's number-one screenplay. This follow-up to the original horror flick revisits the same neighborhood, decades later, to delve into the origins of the legend himself.
Minari
This drama written and directed by Lee Isaac Chung follows the lives of a South Korean family who has immigrated to the U.S. in the 1980s. A semi-autobiographical look at Chung's own life, Minari shows the struggles of starting a farm in Arkansas to grow and sell Korean produce.
Nomadland
This narrative by Chloé Zhao is based on the nonfiction book, Nomadland: Surviving America in the Twenty-First Century. Its drama follows a fictional nomadic worker, but a number of real-life nomads also make appearances within the film, which showcases this "houseless" culture in a way never brought to the screen before.
No Time To Die
Said to be the "Bond movie to end all Bond movies", this epic spy thriller is the last to feature Daniel Craig as 007. It follows the legendary spy as he comes out of retirement to find a conspiring villain armed with new technology that could spell world disaster. If you want to watch Bond save the world yet again, watch this film immediately, then destroy this message.
Raya and the Last Dragon
A monstrous host of spirits from an ancient past come back to haunt the humans of Kumandra, and only the dragons of old knew how to stop them. The problem is, there's only one dragon left, and a warrior named Raya has to find her before it's too late. 
Lamb
A newborn unlike any they've ever seen comes into the household of María and Ingvar, and they couldn't be happier. However, not everyone is happy to see the miracle of life taking place on this secluded Icelandic sheep farm. Watch the horror-mystery Lamb to learn why.
In The Heights
Based on the musical of the same name written by Lin-Manuel Miranda and Quiara Alegría Hudes, this story explores the close-knit Washington Heights neighborhood in Manhattan. It also centers on the dreams of local shopkeep Usnavi and the events that lead to him discovering where he truly feels at home. 
Judas and the Black Messiah
This historical drama delves into the story surrounding Black Panther Party chapter chairman Fred Hampton, as well as the man the FBI hires to serve them intelligence from within the chapter. As the informant becomes more embedded in the Party, his loyalties and his life quality start to change dramatically.
Conclusion
It's important to have something to remember each year by, and if you're using movies like these, you're sure to remember 2021 fondly. If nothing else, you'll have 20 great movies to start the new year with. What are you waiting for? Get the popcorn ready!
---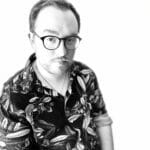 David Wayne Young is an independent film producer and screenwriter with years of experience in story analysis, even providing coverage for multiple international screenwriting competitions. David's obsessions include weird fiction and cosmic horror, and he's formally trained in the art of tasting and preparing gourmet coffee in various worldly traditions, from Turkish coffee to hand-tamped espresso — all enjoyed while writing, of course.
Tags