Professionally Funny: Comedy Screenwriting Panel
On Wednesday May 28th 2014 at the Los Angeles Film School, we're bringing you some of comedy's top screenwriters to talk about what makes a screenplay funny.   Come meet the writers of such comedy hits as THE MASK, SEINFELD, CURB YOUR ENTHUSIAMS, THIS IS THE END, EUROTRIP, THE DICTATOR and WEDDING CRASHERS!
 Download notes & quotes from the event here!
A co-presentation of The Scriptwriters Network and ScreenCraft, this Q&A panel features:
Steve Kaplan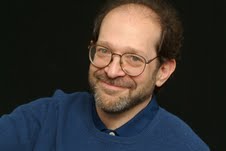 Mr. Kaplan has been the industry's most sought-after expert on comedy writing, consulting for companies such as HBO, DreamWorks Animation, Disney, Aardman Animation and others. In addition to having taught at UCLA, NYU, Yale and other top universities, he created the HBO Workspace, the HBO New Writers Program and was co-founderand Artistic Director of Manhattan's Punch Line Theatre.  
Bob Fisher
Bob Fisher is a writer and producer, known for his hit comedy WEDDING CRASHERS starring Owen Wilson. His most recent project WE'RE THE MILLERS starring Jennifer Aniston for Warner Brothers has grossed more than $100 million at the box office.
Mike Werb
Mike Werb received his undergraduate degrees from Stanford and began a burlesque climb up the well-greased Hollywood ladder by entering the UCLA Master's program in screenwriting. He has since worked for every major studio. His big break was writing the screenplay for the Jim Carrey comedy THE MASK. Mike co-wrote and co-produced (with Michael Colleary) the action-thriller FACE/OFF directed by John Woo and starring John Travolta and Nicolas Cage.  Werb co-wrote LARA CROFT: TOMB RAIDER starring Angelina Jolie, and the WB's flashy flop TV series TARZAN starring Travis Fimmel's abs.  Recent film credits include the well-reviewed animated hit CURIOUS GEORGE (Universal/Imagine), the family comedy FIREHOUSE DOG (New Regency/Fox) and UNNATURAL HISTORY -- a live-action-adventure series for Warner Horizon and the Cartoon Network.
David Mandel
David Mandel was a writer at SATURDAY NIGHT LIVE (92-95) and SEINFELD where he wrote such episodes as "the Bizarro Jerry" and the WGA award winning episode "The Pool Guy." He is a writer/director/producer on CURB YOUR ENTHUSIAMS for which he has been nominated numerous times for awards he never won. Together with Alec Berg and Jeff Schaffer, he wrote and directed the cult comedy EUROTRIP, wrote the much reviled "Cat in the Hat", and most recently wrote THE DICTATOR.  
Richard Whitely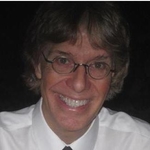 Richard Whitley began his career by co-writing the cult classic ROCK 'n ROLL HIGH SCHOOL for drive-in movie legend Roger Corman. This lead to writing screenplays for Tri-Star, Universal, Warner Bros., United Artists, MGM and 20th Century Fox, as well as scripts for producer Joel Silver and directors Amy Heckerling and Joel Schumacher. In television, Richard has written on the dramas, SPACE: ABOVE & BEYOND,MILLENNIUM,ROSWELL, THE OTHERS,CANTERBURY's LAW, and ABC's Emmy nominated HOMEFRONT, as well writing pilots for CBS, Showtime and NBC/DREAMWORKS. He's also written on ROSEANNE, ARLI$$, THE DAILY SHOWand was a writer/producer on Michael Moore's Emmy nominated TV NATION. He's written articles for the WGA's Written By, contributed to NATIONAL LAMPOON magazine and has written episodes of Disney's highly acclaimed animated series'RECESS and LLOYD IN SPACE and the Hub Channel's POUND PUPPIES. Richard is an accomplished teacher of both film and TV. He also spent one Christmas with the Ramones and is more than happy to talk about it.
Jason Stone 
Writer and executive producer of of THIS IS THE END, starring Jonah Hill and Seth Rogan and a plethora of other stars.   Joe Farrell  Joe Farrell is the Director of Development for television and film at Funny or Die. He is a Co-Executive Producer on Comedy Central's @midnight and the upcoming Discovery Channel series American Muscle.   Meet these top comedy screenwriters!  Tickets are selling quickly, get 'em now if you want to join this live Q&A panel at the LA Film School!  
Tags