Exclusive Interview with A QUIET PLACE Screenwriters Scott Beck & Bryan Woods
Now and again, the genre market will be rocked by a film with a premise so simple and good that it carries the box office two weekends in a row and has the whole industry buzzing. This year, audiences are still packing theaters for A Quiet Place, holding their breath as a family struggles to survive monsters who hunt only by sound. It's an incredibly immersive experience, thanks to the crisp cinematography and (obviously) powerful sound design; but it all began with a simple idea. The film has earned more than $200 million at the global box office on $17 million budget - by all accounts, a very successful elevated horror film!
ScreenCraft spoke with breakout screenwriters Scott Beck and Bryan Woods about the process of creating their near-wordless nightmare. And both Beck and Woods have joined the jury for the 2018 ScreenCraft Horror Screenplay Contest! You can follow Beck and Woods on Twitter here.
SPOILER ALERT - the screenwriters discuss some vital plot elements below.
How did you guys break in as screenwriters?
Scott Beck: We've been writing in some capacity ever since we were kids. After writing many scripts throughout high school, and deciding we wanted to pursue filmmaking as a career, our first major milestone was actually a failure. I feel like those have been the things that we learned the most from. So, for instance, we had these meetings at different agencies that we got through an attorney friend of ours. We had meetings set up at CAA, ICM and Gersh, and in the same week we were expecting responses from the Nicholl Fellowship and the Sundance Screenwriting Lab. They all passed on us. 
We realized that we needed to reassess what we're writing and focus on movies that we were passionate about. So we rolled up our sleeves and wrote a little 15-page short film, which we decided to shoot in Iowa [our homestate] on a very, very, very tiny budget. It eventually played at LA Shorts Film Festival, which is how we were able to get higher-level industry people to see it. And that's what led to us getting our manager. 
Bryan Woods: For us, that was really the first big milestone that paved the way. In retrospect, we can see how doing that film - like writing a short to be produced - unlocked us to make a pilot at MTV, and that then enabled us to do a feature film that ended up getting picked up by Lionsgate. Just the act of creating something will always create opportunities for you.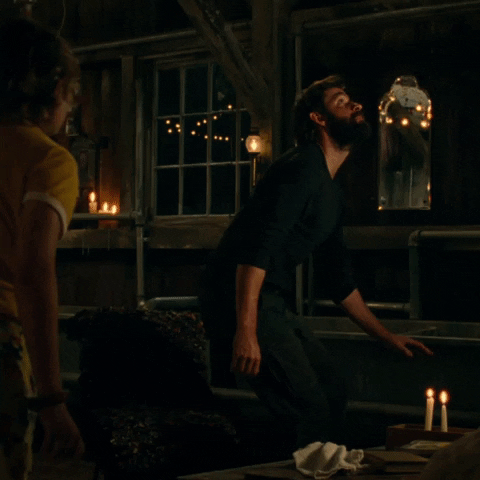 During your writing process, what did you eliminate from your original concept? What did John Krasinski change when he stepped on as a writer and director?
Bryan Woods: Early on, we really wanted the script to play silently, all the way up to the spoken words at the end of the movie - John's character saying "I love you" to his children. The hope was that, in a movie where there's no dialogue, those words would have that much more power. That's what our first draft looked like, but we wanted a little bit more character and backstory. We started injecting a few more scenes of dialogue throughout while trying to keep it as minimal as possible.
When we started developing it with the studio, and then subsequently with John, I think some of the bigger-scale pieces got pulled back. The movie was always kind of an intimate chamber-piece of sorts, but I think it got even smaller, which was actually a huge benefit to the film. And I think John, rightly so, wanted to let the movie ramp up to what it eventually becomes. 
Scott Beck: I think the reordering of certain scenes helped the movie live in its concept for a little longer, whereas the initial concept was having the pregnancy happen sooner, so that's setting off all the dominos.

What was the impetus for writing a film with almost no dialogue? What launched the concept?
Scott Beck: We just felt that, if you're making a movie, films are visual - and so first and foremost, we just wanted the film to be incredibly cinematic. When we were coming up with the idea, we consumed a lot of silent movies from Charlie Chaplin and Buster Keaton, along with a French filmmaker we really adore named Jacques Tati, who worked in the post-sound era. His films weren't necessarily silent, but he did a lot of visual gags, kind of like the predecessor to Mr. Bean. We just adored how he was able to convey so much information simply using visual techniques. Then we married that idea with films we love like Jaws and Alien. 
Bryan Woods: To add to that, we love sound - it's our favorite filmmaking tool. We're in post-production on Haunt right now, and it was non-negotiable that we were going to mix the sound at Skywalker Sound - we believe that sound is more than 50% of the movie. Especially when you're talking about horror/suspense, there's no greater element to scare an audience. As we were talking about how cool it would be to do a silent film, we also felt like we could weaponize that specific tool against the audience. If we could turn sound itself into the shark from Jaws, that would be potentially really terrifying.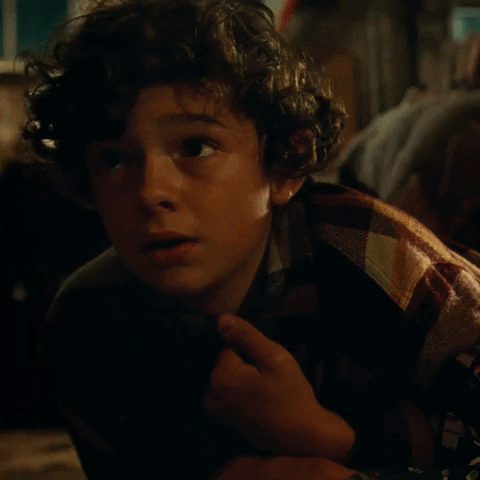 How many people read and passed on

A Quiet Place

?
Bryan Woods: No one actually read and passed on it, but I will say, many, many people passed on the idea. It was something we had been talking about for quite a while, and we would pitch it informally to producer friends or executives that we admired, but they couldn't even feign enthusiasm for the idea. Their eyes would immediately glaze over. The reaction to the idea dissuaded us from writing the script, but I credit Scott with circling back to the idea. The more we talked about it, the more we were excited to do it. 
Scott Beck: That's the testament also to our [representation]. They were looking for people who would get a movie on this scale made, and they took it to Platinum Dunes. They really connected with not just the movie on a conceptual level, but thematic as well - it's about family, what parents will do for their children. Dunes also has a deal with Paramount Pictures, who preemptively bought the script before anybody else could see it. It was possibly a once-in-a-lifetime chance for everything to connect that well. For us, though, we learned that if we're incredibly passionate about something, that's the best asset.

Did you write the script on spec?
Scott Beck: Yes, entirely. On the virtue of the script not having any dialogue, we initially wrote a 15-page proof of concept, which set up the world, the family, and something hunting them that operates solely on sound. It had the pregnancy beats, and it came to the final sacrifice [at the end of the feature]. It has all the major beats of the story. We did that simply as a test to see, could we sustain interest even for 15 pages using no dialogue except for the final line? Then we had a few really close readers check that out. They dug the idea, and it gave us enough momentum to forge ahead and write the first draft. It was written outside the system, on pure hope and belief that it would work at the end of the day.
What was the project that you first made money on as professional writers?
Scott Beck: Our film Nightlight was a project that we wrote on spec. It took a couple of years to crack that one. We lined that up with the production company that produced Sideways and The House of Sand and Fog, which are two of our favorite films of all time. We had that financed by a company called Herrick Entertainment, and we directed that film as well and sold it to Lionsgate after it was finished.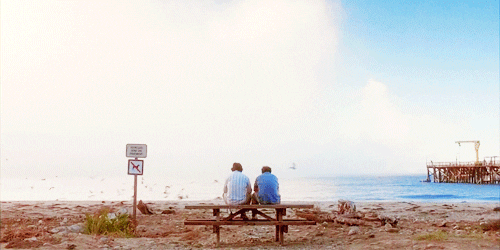 When you took your short film out, what was your method of getting it to industry people?
Scott Beck: We entered the film into the LA Shorts Fest. One of our producers on the short had been working in sales acquisitions for a long time, and so he had built up quite a few contacts. As soon as the film was programmed, he invited various people he knew - ranging from assistants to full-fledged executives. If they were interested in the film's logline, he'd send them a link. 
We had several people reach out to us after they saw the movie, who introduced us to managers. At that point, we started hearing back from a bunch of different managers, some who passed on us because we weren't experienced. There were a few people that saw something in us; one of them was Ryan Cunningham [at Madhouse], and that's who we ended up signing with. That's one of the most important things that we learned in retrospect - find the agent or manager that is going to operate on your level. It's not always the senior partners who have a huge client list; it's the people who are hustling just as you are. 
Do you need to be based in LA to have a career in screenwriting?
Bryan Woods: It doesn't hurt to be in LA, because there's a lot of contacts. It's a great way for young writers to come up as an intern or assistant - you get immersed in the business, and your network expands. But, as two filmmakers who stayed in Iowa as long as possible, there's a lot of opportunity everywhere. We had opportunities to make movies in our home state, with local artists. As an aspiring screenwriter, you can also enter into screenwriting contests from afar.
What advice do you have for aspiring screenwriters around the world?
Scott Beck: The most important thing to do is research - read the best scripts of all time. When we were writing A Quiet Place, we kept returning to Alien - which is such a great execution of character. Beyond that, commentaries never hurt either. Podcasts offer insight into not just the process of screenwriting, but how the business works, which is just as important as the creative aspect. For us, that's where we always went - podcasts, commentaries and blogs.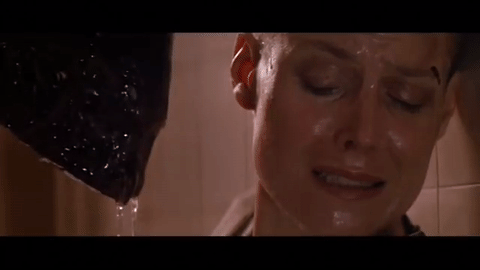 Bryan Woods: The other thing that we found useful is doing our best to create our own opportunities - not waiting around for somebody to give us feedback, not waiting around for a big agency to sign us. We just kept writing - we wrote about 40 micro-budget movies that we could make ourselves, and big budget ideas that we called "real scripts" - and we still do that to this day. It's all about the next project and what we can do to be better writers. 
Read More: 'A Quiet Place' Writers Beck & Woods Share 5 Screenwriting Lessons
---
---
Want more? Read Seven Screenwriting Lessons A QUIET PLACE Can Teach You.
---
BEN LARNED is an independent genre writer and filmmaker based in Los Angeles. He has written for outlets such as Blumhouse, Bloody Disgusting, WeScreenplayand ScreenCraft. His column Forbidden Tomes is published twice a month on Daily Dead. His short stories have been published in The Book of Blasphemous Words, Danse Macabre, and WitchWorks.
---
Photo credit: Fred Hayes
---
For all the latest ScreenCraft news and updates, follow us on Twitter, Facebook, and Instagram.
Tags