How William Friedkin's 'The Exorcist' Became a Haunting Landmark in Horror Film
"What an excellent day for an exorcism."
William Friedkin's 1973 The Exorcist remains one of the most influential and iconic horror films of all time, inspiring several sequels and even a television remake. But why? Admittedly, today's audiences aren't strangers to provocative stories, shocking cinematic violence and gore, and creative viral marketing, so why does The Exorcist so often get put at the top of the horror genre heap?
Well, in honor of the late William Friedkin, a truly genre-defining filmmaker who passed away on August 7, 2023, let's explore what many consider his ultimate masterpiece that defined his legacy — The Exorcist — and find out why it's been one of the most influential horror films of all time for the past five decades.
Download the script for THE EXORCIST!
What is

The Exorcist 

About?
Based on William Peter Blatty's 1971 novel (which was based on a true story), The Exorcist tells the story of actress Chris MacNeil and her 12-year-old daughter Regan who begins to exhibit strange behavior. After seeking help from doctors and psychologists once Regan's condition becomes worse, Chris ultimately decides to ask Father Damien Karras for help to decide what is wrong with her.
As the title of the film might suggest, Karras determines Regan is possessed by the Devil and reluctantly agrees to perform a dangerous exorcism with the help of an experienced priest and paleontologist, Father Lankester Merrin
Read More: 25 Films You Have to Watch If You're Writing a Horror Script
The Special Effects in The Exorcist Were Amazing
One of the most notable aspects of the production of The Exorcist is the special effects. You know what I'm talking about — the throat swelling, the pea soup vomiting, and, hello, that demonic voice!
All of these things were created completely in-camera. Utilizing low-tech methods, Friedkin and his team managed to create graphic special effects practically (that means without the help of CGI or anything computer generated). And they were so convincing that theater-goers fainted, vomited, and just up and abandoned their friends in their theater seats.
Let's take a look at some of the most iconic effects used in the film.
Read More: How 'Evil Dead Rise' Carries on Sam Raimi's DIY Filmmaking Legacy
Regan's Spinning Head Effect
In order to achieve Regan's upsetting 360-degree neck turn, Friedkin's special effects team created a fiberglass mold of Blair's head set atop a rubber dummy used for the body — a creative and pioneering method that has become the norm for special effects houses. The team even added moving eyes and "breath" to the dummy head to make it all more concincing. 
The Spider Walk
In one particularly disturbing scene early in the film, we begin to see clues that something is wrong with Regan when she walks backward down the stairs on her hands with a mouthful of blood — a scene that was originally omitted from the theatrical release and added in later for the extended director's cut.
Regan's spider walk down the stairs was originally achieved with wires to help the stunt actress — though in the director's cut, CGI was used to really seal the deal. 
Some fans have claimed that Friedkin's decision to omit the spider walk in the original release made more sense from a story perspective — a great example of "killing your darlings" or in this case, your terrifying demonic possession details.
Freezing Sets
To create the illusion of a cold environment, filmmakers today will add a character's breath in post-production. That's not how it was done on The Exorcist.
Instead, the special effects team brought in restaurant-style air conditioners to lower the temperature of the Exorcist set to forty degrees, which made the actors' breath appear during paranormal scenes in the movie. These details made the atmosphere organic, believable, and almost sensory in realism. 
The Marketing Helped The Exorcist Sell Itself
In addition to disturbing effects and chilling aesthetics, the marketing and distribution team played on the religious subject matter of an exorcism by releasing the film on December 26th, right after Christmas, a major religious holiday. Religious groups protested — which the marketing team spun to extend their reach, luring audiences in with controversy. 
Read More: How to Write a Great Christmas Horror Movie
Rumors from the set were leaked to the public, providing free publicity and sparking curiosity about sets burning down, injuries, and even deaths during production. These marketing methods continue to be adopted by the industry to this day.
The Audience Experience Was First of Its Kind
Modern audiences are so desensitized to violence and gore that they often wonder why The Exorcist is considered the scariest movie of all time. However, keep in mind that The Exorcist was the first of its kind — a horror film that pushed every boundary of the genre (not to mention artistic norms). People were unprepared for the graphic imagery — the manipulations and helplessness of a Devil-possessed human body, the profanity coming out of the mouth of a child, the violence, and the broken-limbed scuttling spider walk. All of these things were new and truly shocking to people at the time. Now, you see worse in a red and trailer.
Read More: A Horror Writer's Responsibility: What to Consider When Writing Violence
A viral video of audience reactions to the original theatrical release demonstrates just how affected people were in 1973. One police officer walked out of the theater and stated, "It's something I never saw in my whole life. It's something different, and I went to a lot of movies but I've never seen anything like this myself." 
Theater owners hired security guards and extra staff to manage the hysterical audiences. People were vomiting in the aisles, fainting, and even reportedly experiencing medical emergencies like heart attacks and miscarriages. 
These experiences only added to the reputation and lore of The Exorcist. It's a film so scary you'll have a heart attack! It's so grotesque that you'll throw up into your popcorn. How could anyone, let alone horror fans, not go see it? How could a movie that prompted such a huge response from an entire movie-going generation not end up becoming so iconic?
---
Despite a limited theatrical release in only 30 theaters, The Exorcist grossed $1.9 million in its first week ($13 million today), setting a box office record for R-rated horror films that went unchallenged until Stephen King's It hit theaters in 2017, according to the Travel Channel. Ticket sales went on to more than $200 million, the equivalent of about $1.3 billion today. 
The Exorcist literally changed critical opinions of horror films, elevating them into respectable storytelling and paving the way for Academy Award-winning films like Rob Reiner's Misery (1990), Darren Aronofsky's Black Swan (2010), and Jordan Peele's Get Out (2017).
While The French Connection dominated the Academy Awards — and earned William Friedkin an Oscar for Best Director — it is The Exorcist that will keep his name alive. He had the creative vision — and the audacity — to truly shock people with a creepy story based on true events, as well as the brilliance to work with a team that could bring that vision to life with inventive effects and provocative story structure.
What could have been otherwise campy or underwhelming, in Friedkin's hands, became what The New York Times called "a cinematic study of evil at work in the modern world."
---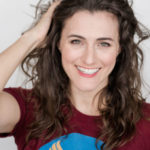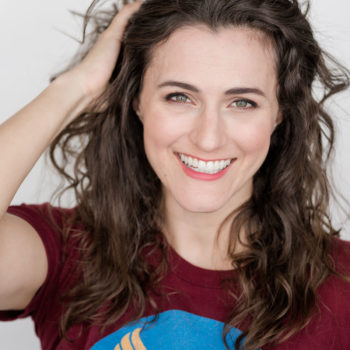 Shannon Corbeil is a writer, actor, and U.S. Air Force veteran in Los Angeles with appearances on SEAL Team and The Rookie. She was also a 2023 DGE TV Writing Program Finalist, and her screenplays have placed in various contests. You can read more about her on her website or come play on Instagram and Twitter!