How Filmmaker Matt Smulker Told a Touching True Story with 'Wildflower'
"In every family, there's some dysfunction, but it was very important to me to highlight their profound love for one another."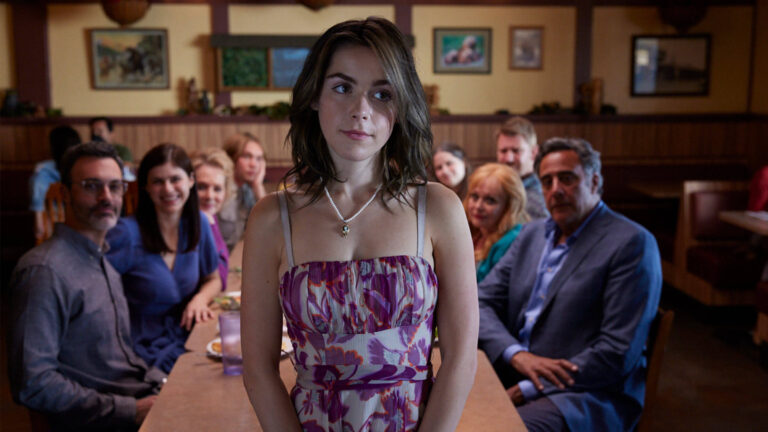 The story at the heart of touching coming-of-age film Wildflower is based on the family of director Matt Smulker. When his niece, Christina, was applying to colleges, Smulker helped create a short film to assist with Christina's applications. The piece, which highlighted Christina's experiences caring for her neurodivergent parents, then evolved into an acclaimed feature-length documentary in 2020.
When screenwriter Jana Savage saw early footage of the documentary, she recognized that there was a feature-length narrative within it to be told, shared, and celebrated.
The film follows Bea Johnson from birth to graduation as she navigates life with two intellectually disabled parents and an extended family who can't quite agree on the best way to help.
The touching feature film Wildflower made its way to theaters today. I was able to sit down with Smulker to discuss how the story evolved from real events to a documentary and finally to a feature film with a loveable cast that includes Kiernan Shipka (Mad Men, Chilling Adventures of Sabrina), Emmy Award winner Jean Smart (Hacks), and Oscar nominee Jacki Weaver (Silver Linings Playbook, Animal Kingdom).
Finding the Heart of the Story
"I was hesitant [when screenwriter Jana Savage] said we should pivot and do a narrative of your documentary. I didn't want to recreate the documentary but when we started talking more and more about a different way in and that was through comedy," shared Smulker.
The balance of love, tenderness, heartbreak at times, and comedy was what kept Smulker up at night. "I was terrified of not getting it right. I wanted to make sure people were laughing with the characters and not at them," he confessed. Having seen the film, it's clear that Smulker and Savage were expertly mindful of this process — had they failed, the film could be painful and tone-deaf. Instead, it absolutely sings with its humanity.
"In every family, there's some dysfunction, but it was very important to me to highlight their profound love for one another," Smulker reflected.
Building a Team
Wildflower was Matt Smulker's narrative feature film directorial debut — a feat accomplished as a result of years of experience in commercials, music videos, short films, and his documentary. From there, he recruited the screenwriting expertise of Savage. The two were collaborating on another project when she pointed out the story's narrative potential.
"I'd been living with this story for six years but Jana was able to have an objective eye on it to say that the blueprint was there," explained Smulker. "So then the lightbulb went off. I knew this was such an extraordinary family dynamic and by making this into a feature, I felt we could make it more accessible to more people and that it could inspire people."
Read More: Alejandro González Iñárritu's Tips for a Successful Collaboration
Examining Structure
The feature film opens with the character of Bea (Shipka) lying comatose in a hospital bed — a departure from the documentary, where Matt Smulker's niece isn't hospitalized until almost three-quarters of the way through the film. This allowed the filmmakers to demonstrate the real dangers of Bea's upbringing before journeying with Bea through her narrated flashbacks that show how her parents met and fell in love, Bea's early childhood, and her unconventional life.

Bea's voiceover keeps the tone light-hearted, even when the characters struggle. It's a compassionate balance and one that makes Wildflower such a feel-good film.

This could have been an episodic narrative that focused on Bea's parents before even turning to her life as a young adult. Instead, the filmmakers focused on Bea's coming-of-age experiences as the conduit for the film. It was specific, it placed the audience into the unconventional world through Bea's perspective, and it spelled out clearly defined stakes. That specificity is why Wildflower succeeds.
Finding Purpose
Matt Smulker also wanted to use Wildflower as a means to show a different side to a story centered on a family with disabilities. "We all have our own preconceived notions about what disability looks like," Smulker stated. "So when you hear the story of a woman with a 59 IQ who wanted to have a family, who wanted to work and wanted to live on her own — without knowing this woman and without seeing the struggles she had to get there, you can't really imagine it."
Smulker and Savage found a way to depict the challenges, the triumphs, and the humor the characters experienced. Sometimes, there isn't much we can do in a situation other than to laugh without judgment or resentment — something the characters in Wildflower exemplify.
Samantha Hyde, who plays the character of Sharon, Bea's mother, studied the real-life inspiration for her character: Sheila. "From the moment I saw her," shared Hyde, "I knew who she was. She's Cinderella and no one else can see it." This specificity in a character, particularly a neurodivergent character, brings her to life in a way that isn't often seen on-screen. Hyde is on the autism spectrum herself, so she expressed a lot of joy and relief at being able to convey nuances of disabilities and help create opportunities for other disabled people to work.
---
Writers will have a hard time escaping the "why you why now" questions about their stories — but in many ways, those questions are excellent guidelines for story inception and trajectory. Why Matt Smulker? Because he saw something unconventional and yet completely human in his family. Why now? Because the world is awakening to the strengths of diversity and the nuances of disabilities, which have been punished for far too long. His tender film might open minds just as it warms hearts.
When adapting true events, there must be more than just a cool story. As writers and artists, we have a sacred calling to also offer lessons and themes that bring clarity to human experiences and, hopefully, make our world just a little bit better.
Good luck finding your stories and, as always, happy writing!
Read More: 5 Reasons to Have True Story Screenplays in Your Spec Portfolio
Thanks for sitting down with us, Matt!
WILDFLOWER is now in Theaters, and available On Demand and Digital on March 21st!
---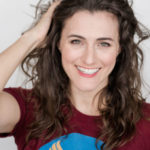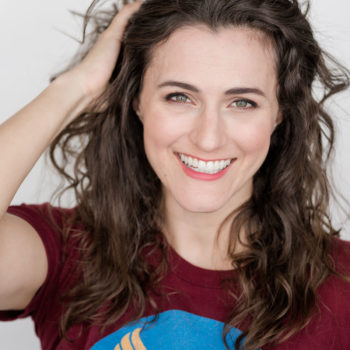 Shannon Corbeil is a writer, actor, and U.S. Air Force veteran in Los Angeles with recent appearances on SEAL Team and The Rookie. She was also a 2023 DGE TV Writing Program Finalist, and her screenplays have placed in various contests. You can read more about her on her website or come play on Instagram and Twitter!
---
CHECK OUT OUR PREPARATION NOTES SO YOU START YOUR STORY OFF ON THE RIGHT TRACK!