Everything Screenwriters Need to Know About Agents and Managers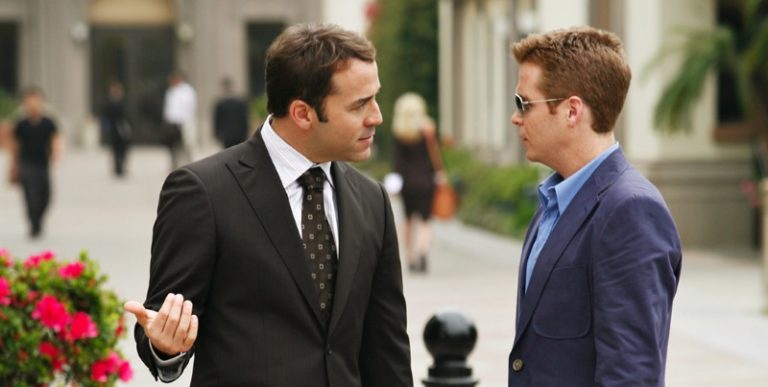 At the ScreenCraft's Writers Conference in Nashville, two agents and one manager met up for a panel that lead to an amazing discussion covering the topic of representation. Here we'll summarize the best takeaways from that panel, in hopes to offer a better understanding of the topic and how screenwriters can attain agents and managers.
The panelists were Keya Khayatian (Agent at United Talent Agency), Adrian Garcia (Agent at Paradigm), and Daniela Garcia-Brcek (Manager at Circle of Confusion).
The Difference Between Agents and Managers 
This is probably one of the most common questions regarding representation, which gives birth to a multitude of others including:
"Do I need an agent if I have a manager?"
"Do I need a manager if I have an agent?"
In short, managers are there from the beginning. They help you develop additional drafts of the script(s) that got you their representation and they help you to decide and develop what will come next. They read every draft and sometimes will ask for more and more drafts until the script is finally exactly where it needs to be. Then they take it out onto "the town" to shop for interest.
Agents can also take a dedicated role in the development of the scripts, but they are primarily there to handle the implementation of the business side of things, as far as negotiations, packaging, getting their clients onto assignments, etc.
The big differences between the two beyond that?
Agents cannot be attached as producers of any given script that they represent. Managers can, and these days often do.
Managers cannot negotiate deals. That's the agent's job — or an entertainment lawyer. While managers certainly know the various deals and can work on them to a certain level, in the end, only agents and entertainment lawyers can handle that for the clients.
How Do Agents and Managers Really Find Clients?
The most common question in screenwriting is, "How do screenwriters find agents and managers?" The best answers to that lie within the question of, "How do agents and managers find clients?"
Referrals
While frustrating for most screenwriters trying to break in, referrals always go to the top of the reading list for both agents and managers. This refers to the film and television industry peers of agents and managers letting them know that a certain writer has written a great script and they should read the script and consider them for possible representation. Agents refer screenwriters to managers and managers refer screenwriters to agents. This also encompasses referrals from close friends, executives, etc.
Unsolicited Materials
Most major agencies and management companies do not accept unsolicited material. Agencies especially — often by company-wide policy — are unable to accept query letters and submissions, due to the amount of screenplays out there, as well as for liability purposes.
However, some management companies do. Circle of Confusion accepts submissions through their website. The Wachowski siblings were signed by them through this process. You simply fill out the online submission form and if they are interested in a logline that you send, they will have you sign a release form to protect both parties. The script you forward after such a request will then go through many readers before it gets to an eventual manager.
Online Searches
Both agents and managers will often "do their own homework" and search online for hot blogs, online content, etc. Some visit Vimeo sites like Short of the Week. Others will seek out published novels and other materials.
Film Festivals
Agents and managers will often attend film festivals at Sundance, Austin, Cannes, and many others, in search of potential clients.
Screenwriting Competitions and Websites
The Black List, The Nicholl Fellowship, and many more are places that agents and managers can find unrepresented writers that showcase some amazing talent. And it should be noted that yes, ScreenCraft contest winners have signed with the likes of many agencies and management companies as well.
Do Agents and Managers Need You to Live in Los Angeles?
From the agents on the panel, it was communicated that living in Los Angeles really helps a screenwriter's career. For directors and authors, it's not as much of a need, but with screenwriters it's different. It helps so much to be able to, at the drop of a dime, be present to visit everyone and anyone that is interested in your work. Agents and managers get you those meetings. It's just so much easier to be readily available as opposed to flying out for two weeks at a time.
An interesting antithesis perspective came from Circle of Confusion manager Daniela Garcia-Brcek, saying that you shouldn't just move out to L.A. if you don't have the means or just because you feel that you need to be there.  She has clients from all over the world. She did mention the importance of being able to meet with people in person, however, her clients have had phone calls and Skype meetings as an alternative.
Overall, there's no argument that living in Los Angeles gives screenwriters a huge advantage over those that do not. Being good in a room far surpasses a good phone call or Skype session.
What Can Writers Do to Get Read and Signed?
There are a number of ways to gain an advantage or put your best foot forward. Here are just a few that were brought up in this amazing panel.
Write, Write, Write
Screenwriters need to hone their craft. It's often said here by yours truly that your first script is often your worst. This is true because most screenwriters need a few scripts before they hit their excellent stride. So the key is to write, write, write. You have to be creating new material all of the time as well. One script is not going to cut it. If you wrote a script three years ago and are still pushing it, there's an issue. With agents and managers, it's often not just about what you've written, but what you're currently writing now. What do you have in development? What's the next script and the next after that?
Enter Competitions
We broke down our own professional opinion on the best screenwriting contests to enter HERE. You don't even have to always win and many major managers and agents take part in judging these big contests and fellowships. If they see a script that they love, whether or not it wins or loses, chances are they will come calling.
The Cream Will Rise 
UTA agent Keya Khayatian told a great story detailing the phrase, "The cream will rise." It was something he was told during the beginning of his career by a legendary agent. Years later, Keya finally understood the truth to it after having stacks of scripts to read each weekend. The great scripts always rose above the rest and with other agents, managers, and executives, the cream always did rise in that respect.
So the key is to write some amazing scripts that stand out from the rest. Don't just write your version of some popular trend or story that has proven to be successful. Write something that stands out. A new take on a familiar and successful trend. An original piece that stands out. A blend of two great concepts or genres that is delivered so well.
Write Both Features AND Television Pilots
In this day and age where television is drawing the most attention and talent in regards to quality of writing, agents and managers want someone that can do both. If you're a feature writer, at least have some grand ideas for television projects — or, better yet, have some already written. Paradigm agent Adrian Garcia flat-out stated that he wouldn't sign anyone that isn't writing television as well as features.
Agents and managers need to be able to sign clients that have the widest spread of talent and availability as far as being able to deliver in both mediums.
For screenwriters, you just need to be flexible. Some writers that showcase some talent in features end up shining in television — and vice versa.
Write What You're Passionate About
Adrian Garcia was adamant about not chasing genres or trends. They key thing to do is to write what you're passionate about. If you want to write Coen Brothers-type material, don't go write a high concept take on King Arthur (this was taken from a true story he told) just to get noticed because the studios will then want you to be writing those types of films.
You could write the most tiny film and if the concept, story, and characters resonate as a whole and come across as showcasing amazing talent, it will rise to the top and get you the representation you need.
What are Generals and Water Bottle Tours?
When you've signed with an agent, manager, or both, they'll work with you to decide what kind of career path you are looking for. Some clients wrote their script because they want to get into directing. Others want to get into television. Some wrote a comedy script because that's the only thing they want to write. Others wrote a great sample to get them studio assignments.
Once you all agree on the right path to pursue, they'll start to send out your scripts that they feel best represent your work and voice. Sometimes the scripts are read by their contacts within the week and sometimes it takes weeks or more. Eventually, those that respond to the material — development executives, producers, etc. — will set up what are called generals, which are short for general meetings. These meetings are less about the script that got you in the room and more about these people wanting to get a feel for who you are, what you're writing, and if you're someone that they want to invest time and money in.
Agents and managers will work with you before each meeting and discuss what you should be talking about, what other projects to bring up, etc.
The culmination of your representation taking your script(s) out will go from a single general meeting to what is referred to in the industry as the water bottle tour. The namesake comes from the fact that when you arrive at these meetings, the people you're meeting with will almost insist that you have a bottle of water. These days, it may be a cup of water for the environment-friendly, which is even more awkward because now you have to hold a conversation with an open cup of water.
So the tour consists of multiple generals and in the end, the best fit will usually surface to a deal, an assignment, or yes, often nothing. Such is Hollywood.
---
We'd like to once again thank Daniela, Keya, and Adrian for an excellent panel.
Beyond the information given above, remember that legitimate representation does not charge you any fees upfront. Agents and managers make money when you make money — each taking 10-15% of whatever deal comes from your writing and their hard work getting it out there.
Listen to the full podcast of this panel here:
Tags