8 Sci-Fi & Fantasy TV Shows That Will Inspire Your Next D&D Campaign
Become the ultimate Dungeon Master with these great sci-fi and fantasy D&D campaign ideas.
It's not hard to get excited about sci-fi and fantasy stories: with vast worlds to explore and imaginative backstories to utilize, fantasy worlds offer something fresh to your mind — something outside the realm of normal possibility.
If you're a fan of the Dungeons & Dragons game (commonly known as D&D), you know just how much fun it can be to flesh out that vast world with your own characters — or roleplay as existing ones. Whatever way you enjoy your tabletop RPGs (homebrew or otherwise), you can always draw inspiration for your next campaign from these eight sci-fi and fantasy series.
Game of Thrones
A no-brainer for anyone wanting to roleplay is the Game of Thrones series, based on George R.R. Martin's A Song of Ice and Fire. There are original creatures, magic, politics, betrayal, and of course, dragons.
Whether you want your campaign to gather inspiration from the elements of the show, or you plan on starting the campaign in Westeros, you've got a lot of wiggle room.
The Order
A lesser-known series that involves a lot of possibilities, The Order is a Netflix show about magic cults, werewolf sainthoods, and the exploration of college-age drama in the middle.
If you want a world that has some rules established (but not everything explained yet), The Order might be a great base concept for your next run as the dungeon master.
Westworld
Fantasy and magic aren't the only things that inspire wonder and excitement in D&D players. If you're intrigued by sci-fi being a part of a campaign, look no further than the show Westworld. This series pulls together the idea of virtual reality and the wild west (among other worlds) into one powerful experience.
If you want your story to span different "universes", you might use the Westworld model to your advantage.
The Lord of the Rings: The Rings of Power
Of course, I have to mention Lord of the Rings. This formative experience for many fantasy lovers has everything: wizards, orcs, elves, dwarves, and hobbits (though D&D may call them halflings).
Now, with the new series The Rings of Power, you have more than just an epic quest to Mordor to draw from. J.R.R. Tolkien's famous world is the vastest and most in-depth fantasy world ever built — so you might just want to explore it with your party.

Supernatural
Set in the real world, but filled with monsters, angels, demons, and Chuck knows what else, Supernatural is a great story to build your own campaign from. The world is as vast as our own — just add a bunch of lore about creatures that go bump in the night, including bloodsucking fiends and Machiavellian celestials.
You'll find plenty of things to fuel your nightmarish roleplaying, with plenty of television-born or real-world folklore left to be explored. 
The Mandalorian
If you like Star Wars, you might already know that there are RPGs you can play based on the iconic cinematic franchise. The stories of the Star Wars saga follow a limited number of heroes, but in the series like Clone Wars or more recently The Mandalorian, there is much more of a deep dive into George Lucas's pet universe.
Are you ready to go planet-hopping and encounter the Force? Any dungeon master should consider it at least once.
Avatar: The Last Airbender
This series set the tone for bringing an original TV fantasy world that enchanted kids and adults alike. The world of Avatar: The Last Airbender is full of people with unique ties to the elements — and faction play is never more exciting than when you get some people from the Water Nation and the Fire Nation to fight against each other, or better yet, team up.
If you're looking for a world that has established powers accessible to any person (rather than those damned classist wizards), now's your chance.
Stranger Things
Whether you're playing out the story of the series, or whether you've envisioned a new story within the world of Stranger Things, this is your big chance to bring horror into the gameplay. You can even use two worlds: the world of Hawkins (or your own hometown) as well as the world of the Upside Down, where things made of shadow reign supreme.
Whatever brings your party into such danger will be up to you, but rest assured, this series has more than enough fright fuel to bring you the campaign you deserve!
---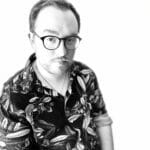 David Wayne Young is an independent film producer and screenwriter with years of experience in story analysis, even providing coverage for multiple international screenwriting competitions. David's obsessions include weird fiction and cosmic horror, and he's formally trained in the art of tasting and preparing gourmet coffee in various worldly traditions, from Turkish coffee to hand-tamped espresso — all enjoyed while writing, of course.