5 Trademarks of Michael Schur's Hilarious TV Sitcoms 
Michael Schur's brand of TV comedy is not only iconic — it distinguishes his creative sensibilities.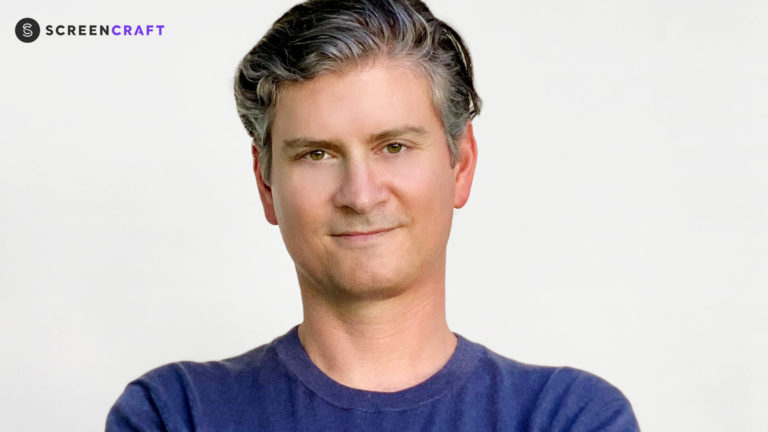 Michael Schur is a two-time Emmy-winning writer and producer, known for such esteemed workplace comedies as The Office, Parks and Recreation, and Brooklyn Nine-Nine. But his heartfelt, relatable characters that are as lovable as they are embarrassing, can be a lot more than a product of their unstable work environments.
Schur's show The Good Place features characters outside the realm of the workaday world, existing in a transitory place who struggle with deep questions like, "What does it mean to be a good person?" while keeping the laughter and romance rolling. Can a network sitcom really mash up romantic comedy with a quest for moral and ethical philosophy? Yes, if it's written and created by Michael Schur.
Here are five trademarks of Schur's quirky yet earnest shows that tickle an audience's intellect as much as its funny bone. 

Michael Schur will be a speaker at this year's
ScreenCraft Writing Summit
. Come join us on June 25-26!
A Dysfunctional Workplace
We've all had a job that we absolutely hated, so mining the comedy of a bad boss and annoying coworkers is a situation to which we can all relate, making it a ripe foundation for a sitcom. But when that bad boss is Michael Scott (Steve Carell) and that annoying coworker is Dwight Schrute (Rainn Wilson) in The Office, we all want to show up for work on time to witness their outrageous antics week after week.
Adapting the British hit show The Office and taking advantage of its loose mockumentary format, the American version of the show goes one step further than the British one did with the character of David Brent (Ricky Gervais): it gives the character Michael Scott plenty of time to evolve into a lovable numbskull. Even as he leaves the show in Season 7, his inept coworkers in the below clip make it clear they're going to miss this daffy buffoon. But don't expect the work environment to function better after Michael's departure.
Schur has created a world where the nine-to-five rat race is still hell, no matter who's in charge. 
Parks and Recreation was the first TV show Schur shepherded from creation through production (with the help of The Office's Greg Daniels), and features misguided government workers, helmed by the reasonably competent Leslie Knope (Amy Poehler) and supported by the likes of the self-absorbed April Ludgate (Aubrey Plaza), and the cool as a chili pepper Ron Swanson (Nick Offerman).
This show was hailed as a "cringe-comedy" but was loved by audiences because when you look underneath the wince-inducing, dysfunctional characters, somehow each one means well, are never mean-spirited, and somehow manage to do the right thing in tough circumstances.       
True Love
As awkward and incompetent as some of Schur's characters can be, he always seems to carve out a place for romantic love to blossom. It's part of Schur's optimistic nature that true love can succeed despite all the dysfunction and ignorance. In fact, it's almost a mission statement that true love must somehow succeed because the future of the human race literally depends on it.
Whether it's Jim and Pam (John Krasinski and Jenna Fischer) in The Office, Chidi and Eleanor (William Jackson and Kristen Bell) in The Good Place, or Jake and Rosa (Andy Samberg and Stephanie Beatriz) in Brooklyn Nine-Nine, these couples up the ante on our collective relationship goals. 
Philosophy Lesson
After cutting his comedy teeth in college as president of Harvard's National Lampoon, Schur found a transitory home at Saturday Night Live where he honed his sketch comedy skills in a "blunt force trauma way" and learned how to craft jokes that worked in a four-minute sketch format. Schur then evolved his joke-writing skills to create fascinating characters in his workplace comedies. But when Schur was given free rein at NBC to create any show he wanted, he decided to "try something insane": a show about the afterlife.
Schur said on the podcast, The Tim Ferriss Show, "[The Good Place] is a show about what it means to be a good person and the engine, the mechanism, is the study of moral philosophy ­– it's going to be the guts of every show, in every episode." Oh yeah, did we mention it's also a comedy?
While we can all agree that 30-minute comedic philosophy lessons are a genre all their own, there's no better person to succeed than Schur who relied on the wisdom of the great philosophers from history like Aristotle, Kant, and William James. Modern-day philosophers Pamela Hieronymi and Todd May served as consultants on the show to help explore the nature of goodness in society from a contemporary American perspective.
Social Satire
Die-hard Michael Schur fans know the network sitcom writer branched out of his comfort zone to write an episode of the esoteric, often mysterious show Black Mirror. Co-written by his Parks and Recreation star Rashida Jones, "Nosedive" is a hilariously dark look at what happens when a young woman focuses too much on her social media presence. Starring Bryce Dallas Howard as Lacie, a woman desperately trying to raise her social media score in a society where everything, including getting cancer treatment, is based on it. 
"Nosedive" is considered one of the funniest, least bleak episodes of Black Mirror, despite taking an extreme, often-biting view in this social satire that makes fun of people's obsession with their "likes" on social media. 
Characters Crafted Around Gifted Actors
Schur attributes the majority of The Office's success to building the character Michael Scott around the vast talent of Steve Carell. Without Carell's experience, instincts, and aptitude for subtle, self-deprecating comedy, the show likely wouldn't have worked at all.
So, when it came time to develop his own shows like Parks and Recreation, Brooklyn Nine-Nine, and The Good Place, Schur knew the actors could make or break the show. In the podcast Literally! With Rob Lowe, Schur talks about creating Parks and Recreation around Amy Poehler, even though it was a risky move.
NBC had given Schur a contract for 13 episodes, with the pilot to premiere after the Super Bowl – that's some prime TV real estate not to be squandered. But when he tried to tap his former colleague and friend Poehler for the show, he discovered she was pregnant and due to give birth around the same time the show was to start shooting. While most show creators would move on to another actress, Schur decided to roll the dice to keep her involved.
"Greg [Daniels] and I made, at the time, what seemed like an insane decision. Instead of giving us 13 episodes guaranteed with the pilot airing after the Super Bowl, we'll voluntarily cut our order to six and debut three months later." He said while he felt like airing the pilot after the Super Bowl was a "… short-term fix, getting Amy Poehler to star in your show is the long-term solution."
Schur went on to say this about creating the character of Ron Swanson after meeting with Nick Offerman: "We had an idea for Ron Swanson that was a little different than what it ended up being. Originally, he was corrupt. That character was on the take from the private sector because that was in the news a lot because the financial crisis had just happened…Then we met Nick, and I was like, 'That's not this guy at all! This guy has more integrity in his pinky finger than the rest of America has in its collective body,' so we just altered the character to be more like him." 
Schur says he went through a similar process when he cast Kristen Bell and Ted Danson for The Good Place, developing the main characters around each of the actors' essence and personality. Critics and audiences agree that it is a winning recipe.   
Michael Schur is currently developing a new limited series called Field of Dreams, based on the Kevin Costner baseball movie from 1989. It will air on Peacock. 
---
Shanee Edwards is a screenwriter, journalist and author. After receiving her MFA in Screenwriting from UCLA, she was hired to adapt various stories for the screen including Apes or Angels, the true story of naturalist Charles Darwin, and Three Wishes, based on the New York Times best selfing novel by Kristen Ashley. You can listen to her interview Oscar-winning screenwriters on The Script Lab Podcast, or read her book Ada Lovelace: the Countess who Dreamed in Numbers. Follow her on Twitter: @ShaneeEdwards