Samuel "Billy" Wilder (June 22, 1906– March 27, 2002) was an Austrian-born American filmmaker, screenwriter, producer, artist and journalist, whose career spanned more than fifty years and sixty films. He's one of the most versatile and brilliant filmmakers from the Golden Age of Hollywood. A few of his most successful films are Sunset Boulevard, Some Like it Hot and The Apartment. With The Apartment, Wilder became the first person to win Academy Awards as producer, director and screenwriter for the same film. His films show an extraordinary range, from film noir to screwball comedy.
Wilder's advice is timeless. He gave writer-director Cameron Crowe several interviews over the years and from those interviews, comes the following advice, which was featured on a past issue of NPR, which you can listen to here:
Here are Billy Wilder's 10 rules of good filmmaking:
1.
2.
3.
4.
5.
6.
7.
8.
Learn how to write great movie dialogue with this free guide.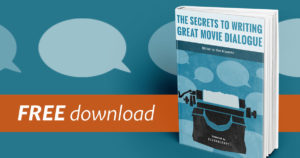 9.
10.
---