Current Season Announcements
Whether it's a blockbuster that thrills, an indie that inspires, or a comedy that delights an audience, our Hollywood judges are excited to connect with your voice as a writer! ScreenCraft has helped feature script writers of all different voices find representation, earn paid writing assignments, land high profile options, and even sell their work. We're looking for the best feature voices to elevate.
$10,000 Guaranteed Option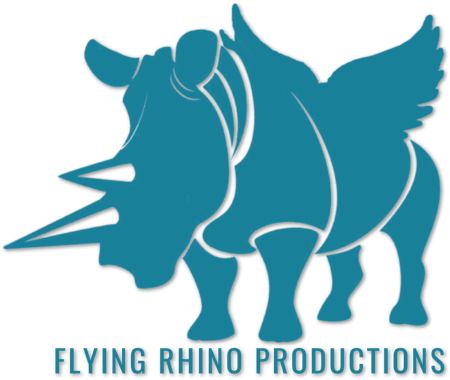 ScreenCraft Feature Screenplay Competition is excited to bring you the opportunity to win a $10,000 Guaranteed Option presented by Flying Rhino Productions in addition to an invaluable mentorship with John Hilary Shepherd.
John Hilary Shepherd is the founder of Flying Rhino Productions, the Co-Executive Producer of Academy Award-winner 1917, and an experienced film executive for over 10 years with development oversight of major theatrical releases grossing over $2 billion worldwide, including Oscar winners and nominees BLACK SWAN, HACKSAW RIDGE, THE IDES OF MARCH, and ROCKETMAN.
In addition to ScreenCraft's intensive reading and review process for all submissions, Flying Rhino Production will also be supporting their selection by:
Top 25 Finalists
Read and considered for options and development
Top 25 Finalists
Virtual masterclass on script development and the studio process
10 Meetings
Ten writers will be selected for individual meetings to discuss their script and offer advice
Previous Season Judges
Get in front of Hollywood judges who love great films!
Zahra Phillips
Director of Production, Searchlight Pictures
Zahra Phillips is Director of Production for Searchlight Pictures, the studio behind Academy Award and Golden Globe films such as NOMADLAND, BIRDMAN, WILD, BLACK SWAN, 12 YEARS A SLAVE, THE FULL MONTY and many more.
Will Berson
Oscar-Nominated Screenwriter and Playwright
Will Berson got his start writing comedy for shows like SCRUBS before transitioning to drama, working with David Milch and Edward James Olmos to produce Amazon dramedy pilot SEA OAK, starring Glenn Close. In 2014, Berson was a WGAW Writers Access Project Honoree and in 2020 was named one of Variety's 10 Screenwriters to Watch. He was nominated for an Academy Award for co-writing JUDAS AND THE BLACK MESSIAH.
Krysty Wilson-Cairns
Oscar-nominated, BAFTA-winning Screenwriter
Krysty Wilson-Cairns was nominated for an Academy Award and won a BAFTA for 1917, which she co-wrote with director Sam Mendes. LAST NIGHT IN SOHO which she co-wrote with director Edgar Wright, will release October 2021. She is currently in production on thriller THE GOOD NURSE produced by Netflix, FilmNation and Darren Aronofsky.
David Branson Smith
Independent Spirit and Waldo Salt Award-winning Screenwriter
David Branson Smith wrote the popular independent film INGRID GOES WEST, a subversive dark comedy, which won the Waldo Salt Screenwriting Award at the Sundance Film Festival and the Independent Spirit Award for Best First Feature. He also co-wrote ADRIFT, starring Shailene Woodley.
Elizabeth Martin & Lauren Hynek
Screenwriting Team
Writing team and long-term friends Lauren Hynek and Elizabeth Martin co-wrote Disney's live-action MULAN and are currently working on a biopic on computer pioneer Grace Hopper, as well as SPELLBOUND for Skydance Animation. Currently, Lauren co-chairs the Committee of Women Writers at the WGAW.
Mark Perez
Screenwriter
A first-generation Cuban-American screenwriter, Mark Perez's films include New Line hit GAME NIGHT, and cult classic ACCEPTED. Upcoming projects include MOVIE NIGHT for Netflix with John Cena and Jason Bateman, the Warner Bros. feature SUPERWORLD, and adapting upcoming graphic novel STRAY DOGS for Paramount Animation.
Adam Kolbrenner
Literary Manager; Producer and Founder, Lit Entertainment
Adam Kolbrenner is a producer of Disney/Fox's upcoming FREE GUY starring Ryan Reynolds and Amazon/Skydance's upcoming THE TOMORROW WAR, starring Chris Pratt and is an Executive Producer on the HBO Max series RAISED BY WOLVES with Ridley Scott, an original series from Lit client Aaron Guzikowski (PRISONERS, etc) As a Manager he represents the writers of SAFE HOUSE, GUARDIANS OF THE GALAXY, MORTAL KOMBAT and more.
Prizes
Jump start your career.
Grand Prize Winner
The Grand Prize Winner will receive a guaranteed option with Flying Rhino Productions. This includes 
- $10,000 option 
- Mentorship with John Hilary Shepherd 
- Development Notes 
- Working towards taking your script out.
The Grand Prize Winner will also be welcomed to the ScreenCraft Development Program for personalized mentorship and introductions to literary managers and more.
$10,000 Guaranteed Option with Flying Rhino Productions

Accepted into the ScreenCraft Development Program

Complimentary Badge for the 2021 ScreenCraft Summit

Lifetime subscription to Arc Studio Pro
Runner-Up Prizes
First Runner Up
General Meeting with Flying Rhino Productions
Accepted into ScreenCraft Development Program
50% off 2022 ScreenCraft Virtual Summit
Lifetime subscription to Arc Studio Pro
Second Runner Up
General Meeting with Flying Rhino Productions
Accepted into ScreenCraft Development Program
50% off 2022 ScreenCraft Virtual Summit
Lifetime subscription to Arc Studio Pro
Top 25 Finalists
Will be read and considered by Flying Rhino Productions
Will be shared with Top Literary Managers
An exclusive virtual Masterclass with John Hilary Shepherd
Undeniable Industry Opportunities
The top 25 finalist scripts have already been requested by agents and managers from:

Previous Successes
Placing in a ScreenCraft competition can launch your career.
See More Successes
Anna Klassen
Signed with Manager and Agent, Hired by Netflix
Anna Klassen was the winner of the 2017 ScreenCraft Screenwriting Fellowship and subsequently signed with her manager at Plattform and with an agent at WME, her screenplay was recently voted onto 2017's The Black List! Also, she was just hired by a major company to write a film adaptation.
"Thanks to the ScreenCraft Fellowship I took meetings with Warner Bros., Sony, Fox Studios, STX, Vertigo Entertainment, and Covert Media – to name a few. I had breakfast with the writers of Die Hard and Face/Off, and ate dinner with the Oscar-winning writers of Brokeback Mountain and Precious. One of the Oscar-winning screenwriters I met at the Fellowship dinner recommended me for a writing gig."
Davia Carter
Signed with Manager at & Agent and Staffed on multiple shows (QUEEN OF THE SOUTH, DEBRIS)
Davia Carter won the 2018 ScreenCraft Screenwriting Fellowship and just weeks later she was hired as a staffed writer on USA's TV show QUEEN OF THE SOUTH! She is repped by Fourthwall Management and Rothman Brecher Ehrich Livingston Agency.
"The week of Fellowship meetings was invaluable; I'm fairly certain I wouldn't have a career without it. I met with executives at Netflix, Universal, and Bad Robot (naming a few). The dozen-plus meetings I took taught me something that would have taken years to learn without ScreenCraft: meeting etiquette. I'm in awe of how comfortable I am in meetings now. I have ScreenCraft to thank for that."
Elie El Choufany
Signed with Manager (Think Tank Management) & Agent (Agency for Performing Arts)
2019 ScreenCraft Screenwriting Fellowship winner, Elie El Choufany, has signed with the Agency for the Performing Arts. Elie previously signed with Think Tank MGMT after ScreenCraft introduced them.
"Between constantly writing screenplays and reading scripts, books, comics, etc… and developing a growing network of support filled with fantastic filmmakers of all sorts, I was also on a different kind of journey trying to find my own inner bat: my identity as a person and as a writer in relation to my community and the film & TV industry. I believe that being a good writer gets the door opened for you, but finding your inner bat gets you the conversation. During the spectacular whirlwind that is the ScreenCraft fellowship, the ScreenCraft team introduced me to my manager from Think Tank Management, as well as setting the fellows up with meetings with some of the biggest studios and the most influential people in the film and television industry. I am now more driven than ever to keep pushing forward. What hasn't changed however is my passion for storytelling and my crippling addiction to coffee."
Kenyetta Raelyn
Signed with literary managers at Circle of Confusion
Signed with literary managers at Circle of Confusion
"Winning ScreenCraft Drama competition has been a significant moment in my career so far. The moment I sat down to write "Borderline" in 2018, it started opening doors for me and turned a few heads. Proves that writing one good script can change everything."
Lucy Luna
Signed with Manager (Brillstein Entertainment Partners) & Agent (APA) + Staffed as a writer (ALL-RISE, TWO SENTENCE HORROR STORIES)
2019 ScreenCraft Fellowship Winner, Lucy Luna, signed with manager Kailey Marsh of Brillstein Entertainment Partners via an introduction by the ScreenCraft team and was subsequently staffed in a Warner Bros TV writers room.
""Before entering the ScreenCraft Fellowship, I was trying to figure out how to navigate the industry, my needs and wants as a writer, and what next step would be the best or smartest thing I could do for my career. I was trying it all: entering all the competitions because I didn't know which one would be 'The One', accepting unpaid or low-paying assignments, and saying yes to the first manager who showed interest.. When all our hopes and dreams rely on someone opening a door for us, well…a gentle knock on the right door is louder than banging on all doors. Winning ScreenCraft Fellowship jump-started my career. They immediately understood where I wanted to go, and what I needed and they worked with me as if my dream was theirs. I never thought that me, a Mexican writer whose English is her second language, would be a working writer in Hollywood anytime soon. So, dear writer, if you're reading this, there are only three things I'd like to say to you: focus; be patient, and submit your work to the ScreenCraft Fellowship.""
Rich Orstad
Optioned Script to Noble Film Company
Optioned Script to Noble Film Company
"ScreenCraft has been so helpful along the way. I started entering competitions only six years ago and the genre-specific nature of ScreenCraft's competitions were a perfect fit. The feedback I received from readers there were excellent and helped pinpoint issues that could be improved. And after being a finalist in several ScreenCraft Family Competitions, the team at ScreenCraft introduced me to several producers who expressed interest in them. ScreenCraft has been very helpful along this journey."
Want More Insights from Your Entry?
Upgrade to include feedback.
Prepare your pitch
By getting a fresh set of eyes on your story, you may get some new ideas for ways to pitch your screenplay.
Get outside of your own head
It's important to understand how somebody else experiences your story on the page.
Get more value
By opting for written feedback, you're guaranteed to get great value from this competition.
Rules & Info
Rules
Eligibility
Selection Criteria
Additional Legal
Submissions are accepted via electronic submission only, between May 31, 2021 and August 31, 2021.
Entry fees and deadlines:

$49.50 until the early deadline on June 30, 2021
$69.50 until the regular deadline on July 31, 2021
$79.50 until the final deadline on August 31, 2021

Optional feedback from a professional reader may be requested at the time of entry. Requests for feedback after an entry is submitted will not be accepted.
Only Feature screenplays are eligible for submission. Any submission longer than 120 pages will incur a $1 per page overage fee for each page over 120. Maximum page limit is 150 pages.
There is no limit to the number of projects you may submit.
Entries must be received on or before the deadline dates by 11:59PM Pacific Time, and submission fee payment must be made in full at time of the submission. All entry fees are non-refundable.
All submitted material must be original, and all rights must be wholly owned by the writer(s).
Material must be submitted by the writer. Material written by writing teams must be submitted by one of the writers, with consent of the other(s). All writers must be credited on the title page.
If a writing team is chosen as a winner, prizes will be given to the person who submits the project. Each team is responsible for dividing or sharing the prize money.
Substitutions of either corrected pages or new drafts of the entered material will be allowed for a limited time with a $5 reentry fee through Coverfly. Please proofread your script carefully before submitting.
It is recommended that original material be registered with the WGA or The Library of Congress before submitting to any competition, however we do not require registration.
Contact info may be included on the cover page of the screenplay, however it is not required.
ScreenCraft claims no ownership nor option on your work. All ownership and rights to the scripts submitted to this contest remain with the original rights holders. 
All writers at least 18 years of age are eligible. However, a writer who has earned more than $50,000 (or equivalent currency) from professional writing services for film or TV in the preceding year is not. (Contest winnings not included.)
All persons from anywhere in the world are eligible; however the material submitted must be in English (occasional dialogue in other languages is acceptable, if subtitle translation is provided).
All material submitted to other competitions or contests are eligible for this contest.
There are no requirements as to when the material was written.
Material should be submitted in standard screenplay format, font, spacing and margin.
Entries for this competition are managed on the submission platform Coverfly.
All material must be submitted electronically as a PDF or it will not be eligible.
The winners will be chosen based on the following criteria: 
Voice
Concept
Story
Structure
Characters
Dialogue
Genre Conventions
Criteria for Winners and Finalists:
The winners and top finalists may be contacted by interested industry representatives, such as managers, agents or producers. 
Entrants may be required to submit further information to assist in the judges' verification of eligibility. 
Any entrant may be deemed ineligible as a Finalist or Winner at the sole discretion of ScreenCraft. 
Finalists may be required to sign and return within seven (7) business days of receipt a notarized Affidavit of Eligibility and a Release and Indemnification and proof of valid passport and any other documents that ScreenCraft or any other partner may require before receiving prize payment. Failure to respond to the initial notification within ten (10) days or return of notification will result in disqualification. 
We reserve the right to amend these rules at any time.
COPYRIGHT AND OWNERSHIP: ScreenCraft or any other partner, employee or agent associated with this contest claims no ownership nor first right of option to any original screenplay submitted to this contest. All ownership and rights to the scripts submitted to this contest remains with the original rights holders until and unless other agreements are made.
PUBLICITY: Except where prohibited by law, participation in the contest constitutes each entrant's consent to ScreenCraft and its agents' and contest sponsor's use of entrants' names, likenesses, photographs, and/or personal information for promotional purposes in any media, worldwide, without further payment or consideration. All uses of a entrants' information are in accordance with our Privacy Policy.
REFUND POLICY: All entries are non-refundable.
ENTRY CONDITIONS AND RELEASE: BY ENTERING THE CONTEST YOU ACKNOWLEDGE THAT YOU HAVE READ AND AGREE TO THESE CONDITIONS. You agree to release and hold harmless ScreenCraft, ScreenCraft.org, its subsidiary, parent and affiliated companies, Prize contributors, judges, screenplay readers, Sponsors, and any other organizations responsible for administering, advertising or promoting the Contest, and every one of their respective members, directors, employees, agents and representatives (collectively, the "Released Parties") past and present from and against any and all claims, expenses, and liability, including but not limited to damages and negligence to property and persons, including but not limited to invasion of privacy, defamation, slander, libel, violation of right of publicity, copyright, infringement of trademark or other intellectual property rights relating to a participant's Entry, participation in the Contest and/or acceptance or use or misuse of Prize; provided however, that such release will not apply to any commercial exploitation of the script by a Released Party in violation of your rights under applicable copyright law; and (c) indemnify, defend and hold harmless the ScreenCraft.org and its Sponsor, agents and employees from and against any and all claims, expenses, and liabilities (including reasonable attorneys fees) relating to an entrant's participation in the Contest and/or entrant's use or misuse of Prize. Employees of ScreenCraft and their immediate families are ineligible to participate in this contest. Any such submission will be immediately disqualified. ENTRY TO THIS CONTEST IS VOID WHERE PROHIBITED or restricted by any Federal, State or Local law. Voided entries will be refunded. Recipients' eligibility will be verified before the grant is awarded and the winner may be required to sign an affidavit of eligibility. By entering the contest, you authorize us to use any trusted third-party online and cloud-based services and databases for hosting, managing and/or transmitting your submission file(s).
Scripts with
These are a few professional scripts we love. Download for free and get inspired.