20 Best Movies To Watch During Women's History Month
Celebrate Women's History Month by watching these fantastic films.
Women's History Month movies Representation in art and film affects how humans perceive and treat one another, which is why it is still a problem how men and women, boys, and girls are represented in front of and behind the camera.

According to recent research studies from the Geena Davis Organization, girl characters are outnumbered by boys three-to-one — a ratio that has existed since the end of World War II. Meanwhile, behind the camera, the statistics are much worse. Only 7% of directors, 13% of writers, and 20% of producers are female, leaving women at a distinct disadvantage in the entertainment industry.
With men primarily writing and directing women's stories, it's no wonder that women and girls onscreen are diminished and devalued, even in family films.
Read More: Sexism in Screenwriting: How to Navigate the Industry as a Woman
While the perception is that there has been improvement, the 2023 Academy Award nominations once again failed to recognize women in the Best Director category. This occurred even in a year in which films like Gina Prince-Bythewood's The Woman King and Sarah Polley's Women Talking have lit up with critical acclaim and a collective "yes, finally," from audiences.
As we celebrate Women's History Month, it remains crucial to watch and endorse movies that revolve around the experiences and accomplishments of women. Although there are numerous options available, we have curated a list of 20 of the best Women's History Month movies.
Read More: All of Your Favorite Movies Were Written by Women
Nomadland
Nomadland is a mediational film that follows a woman in her sixties who, after losing her job and everything that might keep her in one place, moves into a van as she journeys through the American West. Nomadland won Best Picture, Best Actress, and Best Director at the 2021 Academy Awards — making director Chloe Zhao the second of only three women to earn the award and the first woman of color.
The Hurt Locker
This film deserves to be on this list of Women's History Month movies for several reasons, namely for who directed it.
Kathryn Bigelow made history when she became the first woman to win Best Director at the 2009 Academy Awards for this movie. The Hurt Locker is a suspenseful war film that follows an explosive ordnance disposal unit during Operation Iraqi Freedom. The film deftly explores the psychological reactions to the stress of combat — including the nuance of how war can become something that warriors crave as normal and meaningful.
CODA
It isn't often these days that the awards circuit celebrates feel-good films, but Sian Heder's CODA, a tender coming-of-age dramedy about a child of deaf adults (CODA) who struggles to balance her deaf family's fishing business with her own dreams of being a singer.
CODA won Best Writing for Adapted Screenplay, Best Supporting Actor, and Best Picture at the 2022 Academy Awards.
Thelma & Louise
The 1991 road trip film is about two friends who find themselves running away from men and toward each other — and the unknown has become an icon in the popular zeitgeist. It also garnered Khouri an Academy Award for Best Writing for Original Screenplay in 1992. It captures a wildness in womens' spirit and offers a rare opportunity for women to be featured as adventurous, especially with such critical acclaim and popularity.
Juno
Another winner of Best Writing for Original Screenplay, Juno tells the story of a teenager confronting an unplanned pregnancy with dry humor, determined independence, and the heartbreaking naivete of her young years. Cody's writing offered a humorous and honest glimpse into the ruminations of a young, sexually active girl, as well as the tenderness of many forms of love, from romantic to parental.
She Said
She Said is based on the 2019 book of the same title by reporters Jodi Kantor and Megan Twohey. The film follows the reporters' New York Times investigation that exposed Harvey Weinstein's history of abuse and sexual misconduct against women.
Read More: How 'She Said' Adapted a Bombshell NYT News Article About Harvey Weinstein
Promising Young Woman
This thriller film features a woman haunted by her past as she seeks vengeance against abusive men and the women who enable them. It calls out the behavior of "good guys" in a provocative and chilling way and is a must-watch in this age of consent.
Erin Brockovich
The 2000 American biological legal drama follows the true story of Erin Brockovich, who exposed the energy corporation PG & E and its contamination of the Hinkley groundwater, resulting in the illnesses and deaths of hundreds of Hinkley residents. Julia Roberts' portrayal of Brockovich as a take-no-shit activist and struggling single mother is one for the history books.
Lady Sings The Blues
Diana Ross' performance as Billie Holiday in Lady Sings The Blues, loosely based on the singer's memoir, tells the story of the poverty, racism, and addiction issues that Holiday faced. While a simplistic version of the singer's life, the film celebrates the late singer's talent and influence on jazz and swing music while also leaving you to wonder what else she could have done if not beset by systemic racism.
The Farewell
Partly based on director Lulu Wang's real-life experience, The Farewell follows a Chinese-American family reunion in Changchun, China, as they support their grandma through her last days while keeping her terminal cancer diagnosis a secret. Through the eyes of third-generation Bili, the award-winning dramedy explores family tensions and cultural clashes in a light-hearted fashion.
Hidden Figures
When most people think about the history of space exploration, they don't tend to think about 1.) the brilliant scientists who make it possible, and 2.) the fact that some of them were women.
The 2016 biographical drama is loosely based on the book by Margot Lee Shetterly, tells the story of three Black female mathematicians who worked at NASA during the Cold War. It sheds light on their contributions to the Space Race and the challenges they had to overcome in a world dominated by white men.
The Woman King
The Woman King is a 2022 historical action drama about the Agojie, an all-female warrior unit that protected the West African kingdom of Dahomey during the 17th to 19th centuries — most significantly, during the European/American slave trade. It features powerful performances from the women portraying real-life warriors, from their strengths in a battle to the fierce love in their hearts.
Read More: 'The Woman King' Writer Dana Stevens Explains How to Bring History to Life
On the Basis of Sex
A list of great Women's History Month movies wouldn't be complete without including this modern political hero. The 2018 biographical legal drama directed by Mimi Leder is based on the life and early cases of Ruth Bader Ginsburg, concentrating most significantly on a case that allowed RBG to challenge America's sex-based laws and earn everyone, but most significantly, women, equal protection under the law.
Frida
The 2002 biographical drama offers a glimpse into the life of Mexican surrealist artist Frida Kahlo, an iconic artist and bisexual woman in a tumultuous relationship with muralist Diego Rivera. Kahlo's deeply personal artwork explores identity, post-colonialism, gender, class, and race in Mexican society, and her legacy lives on through her bold folk-art style.
A League of Their Own
This epic sports comedy-drama tells a fictionalized account of the real-life All-American Girls Professional Baseball League, launched during World War II to bring morale to America. A League of Their Own has everything you want from an underdog sports film while also reminding you that America does not treat men and women equally. Just look at the injuries the female athletes endure from being forced to slide home in a skirt.
Fast Color
Fast Color flew under the radar, which is a great tragedy. The 2018 superhero drama tells the story of a woman with supernatural powers on the run from law enforcement and scientists who would study and control her. It is rare for a superhero to have powers that don't equate to violently dominating an enemy — instead, in this film co-written by director Julia Hart and Jordan Horowitz, our hero's strength and love for her family will be the key to saving the world.
Clueless
This may not be what comes to mind when you think of Women's History Month movies, but Clueless definitely deserves its place on the list.
Written and directed by Amy Heckerling, Clueless is a now-iconic adaptation of Jane Austen's 1815 novel Emma. It centers on a beautiful, popular, and rich high school student living in Beverly Hills who attempts to play makeover with people in her life before realizing she may be the one who needs to make some changes. 
Queen of Katwe
Based on the life of Phiona Mutesi and directed by Mira Nair, Queen of Katwe is a biographical sports drama about a girl living in Katwe, a slum of Kampala in Uganda, who learns to play chess and becomes a Woman Candidate Master after her victories at World Chess Olympiads.
Booksmart
Olivia Wilde's directorial debut features two high school seniors who finally decide to break some rules and party the night before graduation. An exploration of self, sexuality, and friendship, the 2019 comedy is an honest look at young women's hormone- and ambition-driven lives.
Jennifer's Body
The 2009 horror-comedy written by Diablo Cody and directed by Karyn Kusama portrays a demonically possessed high school girl who kills her male classmates, making a treat of its femme fatale twist on slasher victims. In the years since its original release, Jennifer's Body has rightly become a vicious cult classic.
Read More: Patty Jenkins on Powerful Female Characters and the Universality of Wonder Woman
We can't talk about women in entertainment without addressing non-binary and trans people, who also deserve to have their stories told, and their joys celebrated. Their talents are featured in front of and behind the camera. Furthermore, so many women's achievements are still predominantly white women's achievements.
Hollywood still has a long way to go when hiring people of color and LGBTQ+ creators. The hashtag #OscarsSoWhite remains as relevant today as it was conceived in 2015 — and not just in how few people of color are nominated for awards, but how few stories of their joy they get to tell on screen.
Read More: 35 Powerful Quotes From Women in Hollywood
Representation on screen normalizes representation in the workplace, so it is critical that we all continue to go out of our way to fight for diversity in our cast and crews, in the projects we support, and in the stories we tell.
During Women's History Month, let's fight to remain intersectional feminists, lift each other up, and make space for all those reaching to join us as we rise. Which of the Women's History Month movies from our lineup is your favorite.
---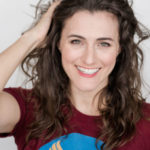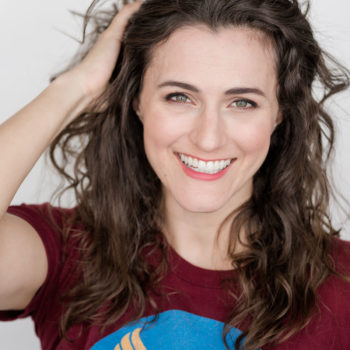 Shannon Corbeil is a writer, actor, and filmmaker in Los Angeles with recent appearances on SEAL Team and The Rookie. An Air Force veteran, her articles have been published in Business Insider, We Are The Mighty, and Military.com. She was also a 2023 DGE TV Writing Program Finalist. You can read more about her on her website or come play on Instagram and Twitter!
---
CHECK OUT OUR PREPARATION NOTES SO YOU START YOUR STORY OFF ON THE RIGHT TRACK!