What is a Showrunner?
What do showrunners do, how do they do it, and how can you become one?
A television or streaming series showrunner literally runs the show. They are the executive producer in charge of both the creative side of a series, as well as the development, pre-production, production and post-production operations. Showrunners are essentially the captain of the ship. While feature films are a director's medium, showrunners are the masters of television and streaming mediums.
Showrunners are usually credited as Executive Producers (EPs) of the series. While some series have multiple EPs, the showrunner is a contractual designation defined by the contract. Sometimes the showrunner is a single individual, and sometimes there are showrunner teams that share or split the responsibilities.
The position can be highly lucrative, with many successful showrunners making eight-to-nine figures. On the other side, beginning showrunners on smaller shows can make anywhere from $30,000 to $40,000 per episode.
The Creative Duties of Showrunners
The showrunner guides the creative vision of the series. While they aren't always the initial creators of the show, they take over all aspects of the creative elements, developing the vision of the whole series, the direction of the story and character arcs through each season, etc.
They hire writers.
They head the development of the series.
They run the writing room as scripts are developed and written.
The writers' room is very prolific in the collaborative efforts of a series, with each writer having a say in creative aspects of the series (and a chance to write one or more episodes each season). However, the showrunner is the final word on all creative decisions.
Showrunners can still write scripts. In fact, many pride themselves on doing that throughout the run of a series. The White Lotus creator and showrunner Mike White writes and directs all episodes. The Mandalorian showrunner Jon Favreau sometimes directs and sometimes writes. As some series succeed, showrunners that do write or direct usually must hand over the writing to the writers' room and episode-specific directors.
Read More: Why Writing TV Is Better Than Writing Feature Films (And Why It's Not)
The Managerial Duties of Showrunners
The showrunner role is unique in the entertainment industry because creative and money-controlling positions are usually separate. The showrunner does both. They are equally in charge of day-to-day operations, budgets, hiring, scheduling, as well as creative duties.
They oversee casting.
They oversee the hiring of the directors and crew.
They oversee the weekly, monthly, and annual budgets of a series.
They oversee scheduling.
They work with networks and streamers.
Like all good managers, showrunners do three things on the managerial side of operations:
They also work as the middle person between the series and the network or streamer.
Read More: 5 Screenwriting Lessons From the Geniuses of TV Comedy
Who Are Some of Today's Most Successful Showrunners?
Shonda Rhimes
The prolific showrunner behind hit shows like Grey's Anatomy, Scandal, How to Get Away With Murder, Bridgerton, Inventing Anna, etc.
Jesse Armstrong
Showrunner behind the three-time Emmy-winning Succession.
Quinta Brunson
Creator and Emmy-winner of the critically-acclaimed hit Abbott Elementary. She collaborates with day-to-day showrunners Justin Halpern and Patrick Schumacker.
Matt and Ross Duffer
Creators and showrunners of the massive Netflix hit Stranger Things.
Jon Favreau
Former actor and features director that brought Star Wars to television (via streamer Disney Plus) with shows like The Mandalorian, The Book of Boba Fett, and the upcoming Ahoka, Skeleton Crew and The Rangers of the New Republic.
Alex Kurtzman
The primary showrunner behind successfully bringing Star Trek back to television (via streamer Paramount Plus) with Star Trek: Discovery, Star Trek: Picard, the animated Lower Decks and Strange New Worlds (which he runs alongside Henry Alonso Myers).
Bill Lawrence and Jason Sudeikis
Co-showrunners (with Sudeikis starring) of Ted Lasso.
Ryan Murphy
Uber-prolific creator and showrunners of hit franchises like American Horror Story, 9-1-1, etc. He also created Dahmer - Monster: The Jeffrey Dahmer Story.
Tyler Perry
Creator and showrunner (and often director and writer) of many BET series.
Taylor Sheridan
Showrunner (often director and writer) of the Yellowstone franchise, including prequel series like 1883 and 1923.
Mike White
Emmy-winning creator, showrunner, director, and writer of the White Lotus franchise.
Ashley Lyle, Bart Nickerson, and Jonathan Lisco
Married couple Lyle and Nickerson partnered with Lisco to create and run the acclaimed hit series Yellowjackets.
Mindy Kaling
Creator and showrunner of The Mindy Project, The Sex Lives of College Girls, Never Have I Ever, etc.
Hwang Dong-hyuk
Creator and showrunner of Squid Game, with more to come!
These are just a handful of the prolific showrunners out there.
Read More: 5 Pieces of TV Writing Advice to Live By
How Do You Become a Showrunner?
Becoming a showrunner usually takes several years as you rise in the ranks through a writers' room or by succeeding as a writer in one successful series enough to be hired as a showrunner for another.
The TV Writers' Room hierarchy is as such:
Writers' Room Production Assistants — The entry-level position where you'll answer phones, do "gofer" daily jobs, and do other grunt work.
 Writers' Assistants — Assistants become more involved in script aspects at this position, mostly by taking notes during meetings, organizing discussed ideas and concepts, proofreading and formatting scripts, research duties, etc.
Staff Writers — Staff writers participate in discussions, help break stories, and conceptualize scenes, storylines, character arcs, etc. They are never credited for episodes but may have key input in most.
Story Editors — A leadership role within the writers' room. And they are contracted to get at least one writing credit for an episode. They are primarily responsible for the actual credited writing of episodes.
Co-Producers — Co-producers work with the producers within the writers' room, handling higher-level duties.
Producers — Producers are seasoned writers with a say in casting, writer hiring, production, and the overall creative direction of the series, based primarily on what the showrunner wants and needs from them.
Supervising Producers — SPs are the eyes are ears of the EPs (Executive Producers). They are in charge of the writers' room when Co-EPs and showrunners aren't there.
Co-Executive Producers — This role can fluctuate between being a co-showrunner and being the highest-level EP under the showrunner. Sometimes these credits are given to other high-level creatives (ala Steven Spielberg) that have major input into the concepts and vision of the series.
But you don't always work your way up through this hierarchy.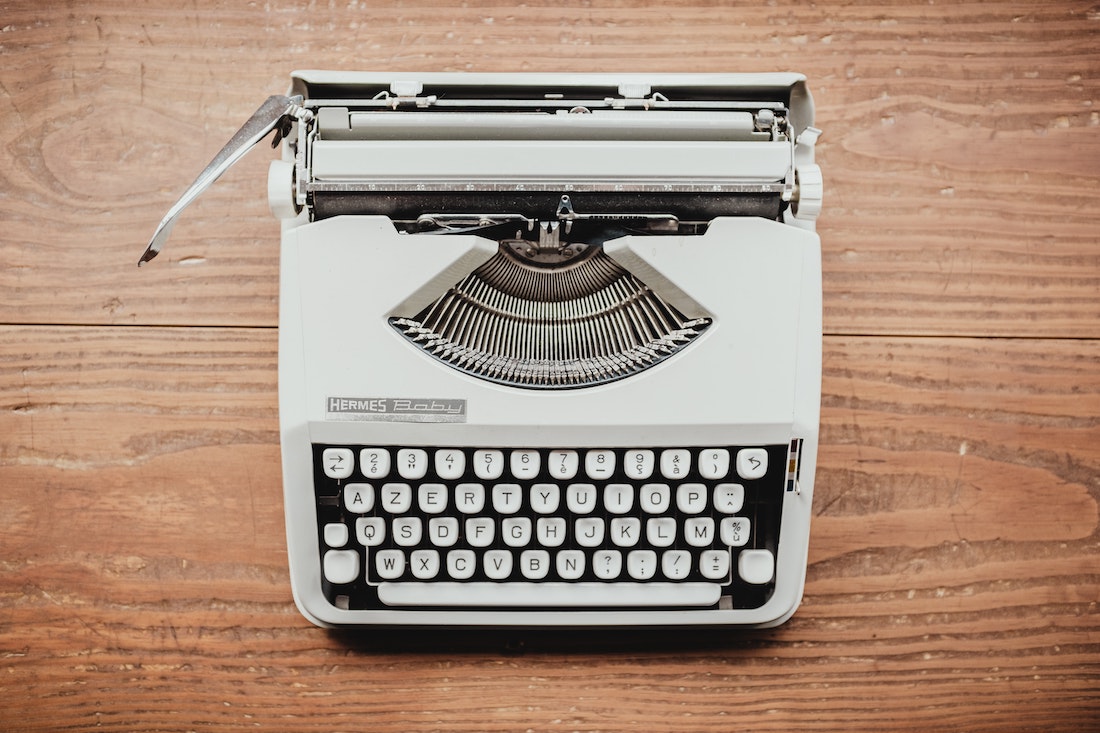 Have a Highly Regarded Spec Pilot
A hot spec pilot can catapult you into a showrunner role. The Duffers Brothers (Stranger Things) became showrunners based on their excellent pitch and eventual pilot and series bible.
Read More: How to Sell Your TV Series the Stranger Things Way!
Catch the Eye of a Major Power Player
Lena Dunham had never worked in television before. However, in 2010, she wrote, directed, and starred in the successful indie flick Tiny Furniture. The film won Best Narrative Feature at SXSW and Best First Screenplay at the 2010 Independent Spirit Awards. The buzz was enough to catch the eye of Judd Apatow. He agreed to develop an HBO series with her, giving her most of the creative control while partnering her with co-showrunner Jennifer Konner. Apatow executive produced under his Apatow Productions label.
She wrote or co-wrote all ten episodes of the first season and directed five, including the pilot. She also wrote many episodes throughout the series run.
Move From a Successful Feature Career to TV/Streaming
It's become a trend to move from a successful career in film to the current golden age of series programming. If you make a name for yourself in features with one or more critically acclaimed films or box office hits, the doors will be open for series pitching.
But Don't Count on Those Anomalies
The usual road to becoming a showrunner takes years moving up that hierarchy. Selling a spec pilot, catching the eye of a major power player, and making a name for yourself in features are all difficult ventures. Those are the lottery scenarios that don't happen to most.
However, they do happen. Just know that it takes a lot of work to even get to those stages, let alone nabbing a showrunner gig because of them.
---
Ken Miyamoto has worked in the film industry for nearly two decades, most notably as a studio liaison for Sony Studios and then as a script reader and story analyst for Sony Pictures.
He has many studio meetings under his belt as a produced screenwriter, meeting with the likes of Sony, Dreamworks, Universal, Disney, and Warner Brothers, as well as many production and management companies. He has had a previous development deal with Lionsgate, as well as multiple writing assignments, including the produced miniseries BLACKOUT, starring Anne Heche, Sean Patrick Flanery, Billy Zane, James Brolin, Haylie Duff, Brian Bloom, Eric La Salle, and Bruce Boxleitner, the feature thriller HUNTER'S CREED, and many produced Lifetime thrillers. Follow Ken on Twitter @KenMovies and Instagram @KenMovies76.
---
CHECK OUT OUR PREPARATION NOTES SO YOU START YOUR STORY OFF ON THE RIGHT TRACK!

Tags