What Genre is Best for Emerging Screenwriters?
These days it's no secret that Hollywood is all about remakes, reboots, sequels, comic book characters and proven intellectual properties like video games and book adaptations. Brick and mortar movie theaters are seeing more competition than ever with the rise of streaming services, so it makes sense that movie studios want to make sure any film they produce will turn a profit.
What that means for us as emerging writers is that selling a spec script is difficult in this limited climate. So, of the few spec scripts that are selling, what genre are studios, production companies, and streaming services buying most? It's a good question for any writer that's about to sit down and outline their next script. Here's what we found. 
Sci-Fi, Comedy and Drama
According to research done by Scott Myers, writer for GoIntoTheStory.com (the official blog for the Black List), only 40 spec scripts sold in 2018. The most were science fiction, with 10 scripts sold. Close behind with 9 scripts each were the comedy and drama genres. Four horror scripts were sold last year as well as four thriller scripts. Three action scripts and one family genre script also sold in 2018.
The takeaway from Myers is that sci-fi, comedy and drama are the biggest draws in the Hollywood marketplace. 
Contained Horror, Sci-Fi and Romantic Comedy
The website ScriptShadow.com had similar findings. They say the genre with the most script sales is "contained horror." Some examples are Cloverfield Lane, Get Out and Saw. These are popular because they use very few locations and don't need a big star to earn big box office. 
The next highest-selling genre according to ScriptShadow is "contained science fiction." The examples they list are Alien, Ex-Machina and Primer. After that, the next biggest seller is romantic comedy, some examples listed are How to be Single and Love, Simon. 
Both Myers and ScriptShadow focused their research on fairly recent script sales activity.
Learn the best way to structure your screenplay with this free guide.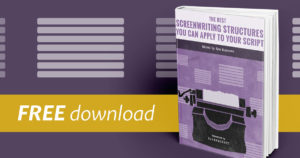 Horror, Religious, and Drama
But if you want to take a bigger look over a larger time frame, let's turn to expert film data analyst Stephen Follows. He took a deep dive into the profitability of low budget films released from 2000 to 2015. Each had a budget of between $500k and $3 million.
According to Follows's findings it shouldn't come as a surprise that "extreme, clear-concept" horror films were the most likely to be a "break out success" and be the most profitable. The biggest earners were Insidious, Monsters, The Devil Inside, Paranormal Activity 2, and Dead Snow.
The next largest narrative, low budget film genre is "feel good" religious movies. This is a pretty small niche, but the most profitable ones were Fireproof, God's Not Dead, To Save a Life, War Room and Courageous. Unsurprisingly, 90% of their revenue came from North America. Even though these types of films tend to get panned by critics, strong word of mouth in religious communities seems to help bring in the audiences.
After religious films, Follows says dramas are the next biggest low budget genre. Note that Half Nelson, Waitress, Blue Valentine and Fruitvale Station did best at the box office. 
Action, Horror and Family
In an article from 2018 on TheWrap.com, literary manager Jake Wagner of Good Fear said, "The three genres that seem to be working at the box office are superhero, horror and animated family movies. But the only genre a writer could really write on spec is horror and, traditionally, horror specs don't go for a lot of money — horror budgets are typically not that high, $5 million or so." Obviously, a smaller budget means a smaller paycheck, but if you're just trying to get into the game, the size of the paycheck isn't that important.
In the same article on TheWrap.com, UTA agent Alex Rincon said, "A lot of places are buying straight-up action. And believe it or not, there's a healthy spec market for — I've seen a bunch of musicals and live-action family in development."
Remember that trends in Hollywood are constantly changing.
What's selling now may not be as hot two years from now. I'm genuinely a believer that a fresh, well-crafted script in any genre will earn attention from the powers that be. But if your singular goal is to make a script sale, then come up with a terrifying contained horror story with grounded, fleshed-out characters, plenty of jump scares and lots of reveals and reversals. Happy writing!
---
Shanee Edwards graduated from UCLA Film School with an MFA in Screenwriting and is currently the film critic for SheKnows.com. She recently won the Next MacGyver television writing competition to create a TV show about a female engineer. Her pilot, Ada and the Machine, is currently in development with America Ferrera's Take Fountain Productions. You can follow her on Twitter: @ShaneeEdwards
---
For all the latest ScreenCraft news and updates, follow us on Twitter, Facebook, and Instagram.
Tags
Screenwriting Newsletter
Get weekly inspiration delivered to your inbox - including industry news, popular blog posts, sponsored podcast episodes, contest deadline reminders, and more!