Top 25 Accounts All Screenwriters Should Follow On Twitter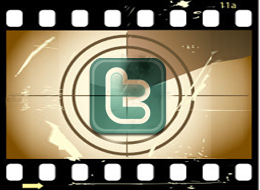 If you're a screenwriter or interested in learning and following the filmmaking business, there are many resources and bits of wisdom to find on Twitter.  Below are the top 25 people screenwriters should follow, in no particular order:
Bonus Add: Mystery Creative - @MysteryCr8tve  - a new addition to this list, delivers insight from 30 years in the biz!
And we'd be remiss (insert humble-brag) not to include our own Twitter account: @screencrafting 
Anybody we missed?  Should we add to the list?  Take anybody off?  Sound off in the comments and we'll let you know what we think!