The 3 Easiest Types of Films to Get Funding For
What are the types of films that investors, financiers, studios, production companies, and distributors are most likely to fund — and why?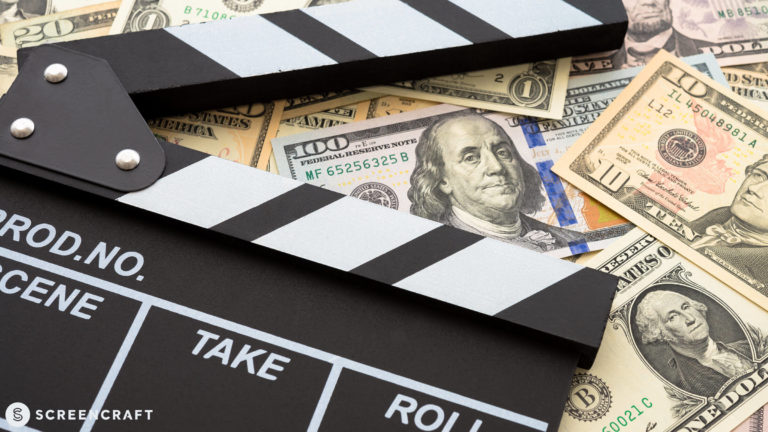 When we're talking about finding funds for a film, there are three different routes to be taken.
Packaging and selling a spec script or assignment to studios and production companies for production and distribution.
An independent filmmaker looking for investors and financiers to finance their production.
Films in post-production looking to sell their film to studios, production companies, and distributors for distribution.
No matter what routes are being taken, it all comes down to two things in the end — Money and ROI (Return on Investment).
How much money is it going to cost to fund this film for production, distribution, or both?
What is the potential return on investment?
In the end, despite cinema being an art form, the film industry is a business. And those with the money need to make money. Otherwise, they won't be in business much longer.
Sure, critical kudos and awards can create buzz for additional profits. However, their eyes are always on making a profitable film — whether they want to admit to that or not. And within this industry, there are certain types of films and subgenres that are the most desirable when it comes to budget and ROI.
With that in mind, here we feature three of the most desirable types of films that the powers that be are most apt to fund over others.
Distinct-Concept Horror Movies
Horror movies are the most profitable type of movie in the film industry. Why?
Most successful horror movies have one thing in common — they have a contemporary setting, which means that they can be shot in any country or state. That fact alone is friendly to financiers because they can go where it's cheapest to film — and they can take advantage of various countries and states that offer tax credits.
Having a contemporary setting in any screenplay (in any genre) means that financiers don't need to worry about:
Building futuristic or period sets
Finding or creating futuristic or period wardrobe
Location shooting for exotic locations to replicate futuristic or period locations
Creating futuristic props and vehicles
Finding or building period props and vehicles
Again, it's about money. Cutting costs by having a screenplay set in contemporary times is a huge difference-maker in what screenplays and films get funded.
So, if you want to get noticed, write a horror movie.
In the horror genre, the key element is the audience. For them:
It doesn't matter if the story is lame, formulaic, or weak.
It doesn't matter if the characters are cliche.
It doesn't matter if the acting is average at best.
It doesn't matter if the concept is familiar (haunted houses, slasher flicks, serial killers, etc.).
As long as it's scary and makes them jump from time to time, the movie is worth the ticket or streaming rental price.
And with that comes profit. Since horror movies are traditionally cheaper to produce, the large audience the genre tag brings in almost guarantees some type of profit when all is said and done. When you factor in screenplays that wisely bring something new to otherwise familiar and formulaic horror concepts (and the stories and characters within), that only adds to the profit margins.
For horror projects to succeed, the concepts must be distinct, clear, and straightforward. Slow-burn horror scripts generally don't sell well unless they are produced and directed and well-established auteurs and directors.
Contained Thrillers
Contained thrillers are arguably the most coveted type of script these days — beyond horror movies.  They generally take place in one or very few locations. Financiers love these films because the single location means that they will be easier and cheaper to shoot.
And the great thing about this type of film is that it can easily blend with action, science fiction, and horror genres. Prime examples include:
Buried
Reservoir Dogs
The Hateful Eight
Saw
Parasite
Phone Booth
Red Eye
Panic Room
Devil
Flight Plan
127 Hours
Cube
Misery
Rear Window
Contained thrillers also offer the audience a more intimate and vicarious cinematic experience as they relate to the confinement of the characters. When you inject conflict, suspense, thrills, and big stakes within that confined location(s), it enhances the story and character arcs for the viewer.
But the true strength contained thrillers have is the budget versus profit margin. Like most horror movies, the lower budget means that it will be easier for the film to hit the black for profits. Contained thrillers with one location (or limited) equate to less of a risk for financiers, knowing that they can be shot in the single millions or less for budget yet earn at least low-to-mid double-digit millions on opening weekend alone (or similar numbers for streaming platform acquisition and release).
Faith-Based Movies
Traditionally, the strength of faith-based movies isn't the quality of the story, acting, and production (although those are always a plus) — it's the message being delivered to a distinct audience looking for uplifting and validating cinematic experiences specific to their faith. The Christian faith is the most represented in this genre.
Successful examples include:
Soul Surfer
The Shack
Miracles From Heaven
I Can Only Imagine
Heaven Is For Real
Christianity represents the highest percentage of American-based religious followings. There are hundreds of millions that identify as Christians. And because of that, the faith-based genre is one of America's most profitable.
Most faith-based movies are set in contemporary times. The stories feature everyday characters in average Midwest settings. This means that the budgets are lower — and financiers know that the niche audience for faith-based features is actually one of the biggest audiences in America. Thus, the box office potential through the specialty market is strong. Even streaming platforms have begun to acquire or develop faith-based projects, knowing the draw of the genre.
What Genres Are Missing?
Many may be asking, "What about big-budget action flicks, superhero movies, and Dwayne Johnson/Kevin Hart comedies? They make hundreds of millions."
Sure, but the budget-versus-profit ratio is vastly different. A $300 million movie needs to make double to triple that amount to be considered truly profitable after theater chain shares and marketing.
No Comedies — Comedy is tough because audiences all have different types of senses of humor. It usually hinges on what comedic stars are cast in the role, leaving most comedies to the major studios and production companies to finance from development within (as opposed to spec script or indie film acquisitions).
No Epic War/Period Movies — Sure, they may end up being Oscar darlings. However, they are very expensive and difficult to produce. Thus, major studios and production companies take them on sparingly — and usually only with established names attached.
No Big Budget Action/Sci-Fi/Fantasy — Yes, that's all we see in the theaters and trailers. But that's primarily because studios spend most of their money on tentpole franchises or potential franchise-builders (usually adapted from some form of intellectual property) to keep their corporate owners and stockholders happy.
No Musicals — Musicals are traditionally expensive and require big set pieces and the additional nuances of needing conductors, lyricists, orchestras, musicians, etc.
---
This piece is not meant to discourage. Every screenwriter needs to understand the business elements of the film industry that can't be denied.
It's a business.
Businesses need to see a profit.
High budgets cut into potential profits.
Profits come from marketing to the most consistent consumer.
Budget-versus-profit is the most consistent compass for financiers.
Screenwriters can write what they want. However, when it comes to the business end of things, if they want a sustainable career, they also need to write what people are willing to buy. And distinct-concept horror movies, contained thrillers, and faith-based movies are the most desirable movies for financiers to fund.
Film funding programs, like the ScreenCraft Film Fund, are also a great way to procure any money that you need for your film — though, they typically assume you're in need of finishing funds to market and/or complete post-production. And film funding programs are not only great for getting money; they're also a great way to network with other filmmakers in the community.
Read ScreenCraft's 5 Ways to Realize the Budget of Your Screenplay and 10 Steps to Writing a Micro-Budget Screenplay!
---
Ken Miyamoto has worked in the film industry for nearly two decades, most notably as a studio liaison for Sony Studios and then as a script reader and story analyst for Sony Pictures.
He has many studio meetings under his belt as a produced screenwriter, meeting with the likes of Sony, Dreamworks, Universal, Disney, Warner Brothers, as well as many production and management companies. He has had a previous development deal with Lionsgate, as well as multiple writing assignments, including the produced miniseries Blackout, starring Anne Heche, Sean Patrick Flanery, Billy Zane, James Brolin, Haylie Duff, Brian Bloom, Eric La Salle, and Bruce Boxleitner, the feature thriller Hunter's Creed, and many Lifetime thrillers. Follow Ken on Twitter @KenMovies
Tags