12 Surprising Facts About the Oscars
A new class of Oscar nominees joins the thousands the Academy of Motion Picture Arts and Sciences has honored since 1929—with more than 3,100 shiny golden statuettes.
The Irishman, Uncut Gems, Pain and Glory, Parasite, Hustlers, Portrait of a Lady on Fire, Marriage Story, Us, The Lighthouse and The Farewell have already collected several critics' and association awards. Will Once Upon a Time … in Hollywood bring Quentin Tarantino another Oscar win? Will Little Women gift Greta Gerwig with her first Oscar as a screenwriter? 
While we hedge our bets on how February's Academy Awards ceremony winds up, let's explore some of the finer points about the film industry's starriest—and sometimes wildest—night. Remember the streaker who sprinted behind actor David Niven during 1974's ceremony, leaving Niven to ad-lib about "showing off his shortcomings"? Or 2017's historic upset when the indie drama Moonlight took home the Best Picture award over La La Land … after an envelope mix-up saw the latter film's producers saying their thanks for about two minutes before discovering the error?
"Even in my dreams, this could not be true," Moonlight's stunned director Barry Jenkins said once the La La Land producers called him to the stage. "But to hell with dreams, I'm done with it. Because this is true."
Incidentally, why not feed your own Oscar writing dreams through the 7th Annual ScreenCraft Screenwriting Fellowship? Recipients receive a trip to Los Angeles for meetings, mentorship, and personal introductions to producers, literary managers and agents, and entertainment studio executives, along with ongoing professional support. 2020 industry manager mentors include Brillstein Entertainment Partners, which represents Oscar-winner Rachel Weisz; Untitled Entertainment, which represents Oscar-winners Penelope Cruz and Jared Leto; and MXN Entertainment, which represents Oscar-winner Diablo Cody.
Here are some other truths that wowed us about the Academy Awards. 
Learn how to train yourself to be ready for screenwriting success with this free guide.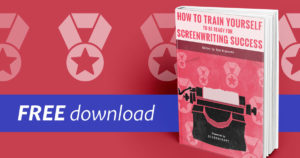 ---
Valerie Kalfrin is an award-winning crime journalist turned essayist, film critic, screenwriter, and emerging script consultant. She writes for The Hollywood Reporter, CC2K, Script magazine, The Guardian, Film Racket, Bright Wall/Dark Room, ScreenCraft and other outlets. A member of Screenwriters of Tomorrow and the Tampa Bay Film Society, she's available for story consultation, script editing, coverage, and collaboration. Find her at valeriekalfrin.com or on Twitter @valeriekalfrin.
---
For all the latest ScreenCraft news and updates, follow us on Twitter, Instagram and Facebook!