How to Create the Ultimate Screenplay Pitch Deck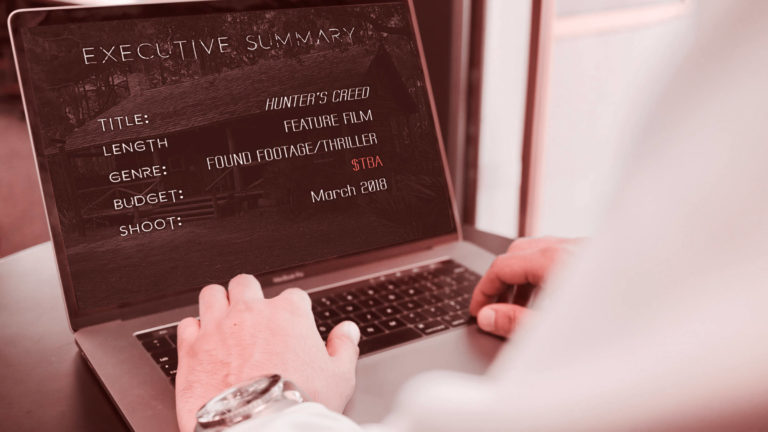 Pitching a screenplay in Hollywood has changed a lot in the past few years. From in-person meetings to the popularity of loglines, synopses, and treatments in the 90s, and now to the rise of virtual pitches and multimedia pitch decks — pitching your script isn't what it used to be. And you need to adapt. Luckily, all you need to succeed is a good script and the right pitch deck.
Here's everything you need to know to create a professional screenplay pitch deck. I've even included the actual pitch deck that helped secure over $200,000 in independent financing for my most recent feature film project, Hunter's Creed which was I'm excited to say was acquired by Cinedigm in a deal that includes DVD distribution in over 3,000 Walmarts nationwide and VOD release on every major platform (Apple, Amazon, Playstation, etc).  Hopefully, you can use what I learned as a starting point to create your own successful film pitch deck.
---
How pitching used to work in Hollywood
In the screenwriting boom of the 1990s — and the decades before that — "making it" in Hollywood was all about pitching to a room. Screenwriters would craft their best possible pitches, add a few creative visual aids, and pitch their hearts out. But as the volume of incoming spec scripts grew during and after the 90s, these three pitch elements replaced the in-person Hollywood pitch meeting:
Logline
Synopsis
Treatment 
Hollywood development in the first two decades of the 2000s embraced this shift away from pitching to cope with the influx of scripts. And it created a new way for screenwriters to get discovered. If industry insiders liked your logline, they'd request a synopsis. If the synopsis engaged them, they'd request a treatment. And once you send a treatment, you're on your way.
But the entertainment industry is changing again. And while you still need a strong logline, synopsis, and treatment, the latest Hollywood pitching trend that screenwriters and filmmakers need to master is the pitch deck. And fast. Because a good pitch deck can set you apart from the crowd.
The rise of Hollywood pitch deck
If you're unfamiliar, "pitch deck" is a term that originated in the startup culture of Silicon Valley. It's a presentation that entrepreneurs give to potential investors to ensure funding for their startups. Hollywood adopted the term and created a hybrid of a startup pitch deck and a contemporary TV Series Bible (which these days serves as a pitch document for a TV series).
Today, the pitch deck is used by crafty screenwriters to pitch their spec scripts. And like startup founders, filmmakers can also use them to pitch their film projects to potential investors and distributors. These days in Hollywood, if you don't have a pitch deck for your screenplay or film project, you're behind the times.
With that in mind, I'm going to share the pitch deck that secured over $200,000 in independent financing and was:
Written on assignment (by yours truly)
Produced
Sold to Cinedigm
Distributed on October 6th to 3500 retail locations on DVD, as well as every major VOD streamer
Consider what you read below as the bones for an effective pitch deck for your screenplay or film project. No single pitch is alike. It's up to you to mold it into what your script or project needs. And read through to the end for a little surprise.
The Hunter's Creed pitch deck
Hunter's Creed is a feature film written on paid assignment by Ken Miyamoto (me), directed by Justin Jackola, distributed by Cinedigm, and features the likes of Duane "Dog" Chapman (a.k.a. "Dog the Bounty Hunter"). It is a faith-based, found-footage thriller independently produced for over $200,000.
We'll go into detail about the financial steps of securing investors for the film in another post, but here we feature the structure and content of what the film's investors said was, "The best pitch deck they have ever seen."  While those are strong words to back up, there's no escaping the fact that the pitch deck did its job. And maybe it can do the same for you.
Note: The full story synopsis and some confidential details of the Hunter's Creed pitch deck are not included in the PDF below. Duane "Dog" Chapman was attached to the film after principal photography. 
How to format a screenplay pitch deck
A successful screenplay pitch deck offers the reader these five things:
Instant visual cues
A brief story and protagonist details
Background on the creative team behind the screenplay and/or film project
Breakdowns of targeted genres and demographics
And financial details
In short, you want the reader to walk away with a sense of tone, atmosphere, scope, concept, story and character arcs, and information backing up the potential financial prospects. The Hunter's Creed pitch deck was created in PowerPoint, sometimes using original and stock imagery as backdrops for a total of twenty-seven slides.
The sections within the pitch deck include:
Title Page
Executive Summary
Team
Story
Production
Distribution
Finances
Pitch deck title page
The title page (cover) of your pitch should resemble a poster or compelling visual that captures the tone and atmosphere of the screenplay or film. Contact information can be shared on the title page, much like the title page of a screenplay.

Executive Summary
Next, include a single-page breakdown of the main elements of the pitch.

Team
Share the primary team members of the project, complete with biographies and images (if preferred). If you're trying to use the pitch deck to sell a spec script, you'd want to include these team members:
You
Cowriters
Representation
Any attached development executives or producers
If you're trying to sell a film project, you'd want to include:
Director(s)
Writer(s)
Producer(s)
Any attached lead actors

Story slide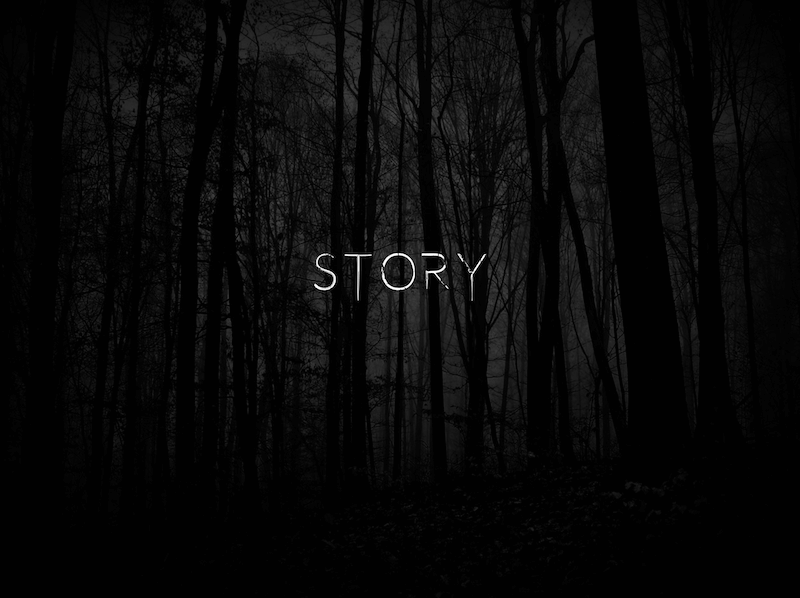 The story section of your pitch deck should include:
Logline
Lead Protagonist's background and present conflicts within the story
Synopsis (not included below)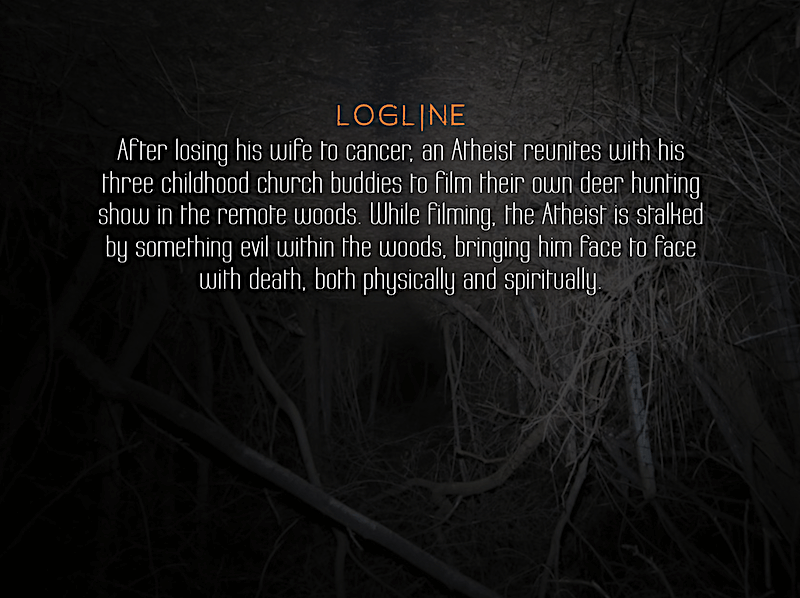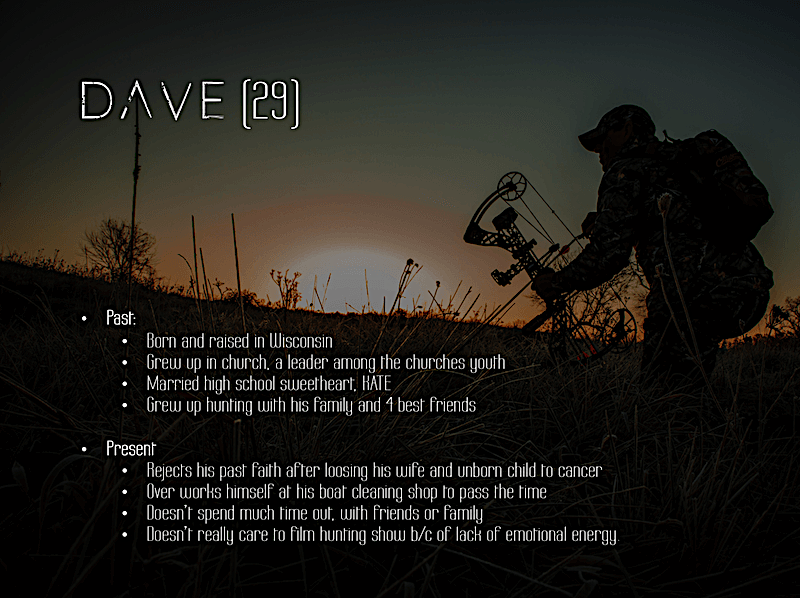 Note: Additional pages of imagery can be highly effective in setting the tone and atmosphere.
Production slide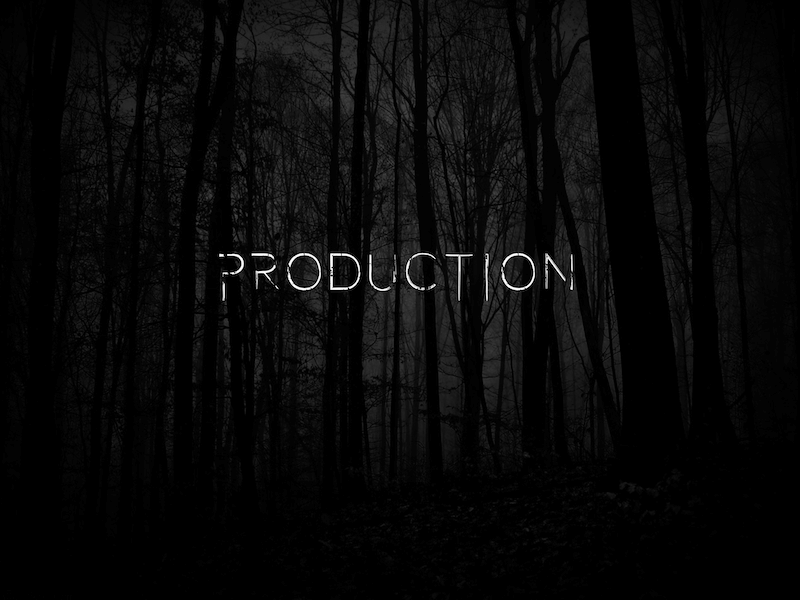 If you are pitching a film project, you want to touch on:
Production schedules
Locations
Benefits of producing this type of film




Distribution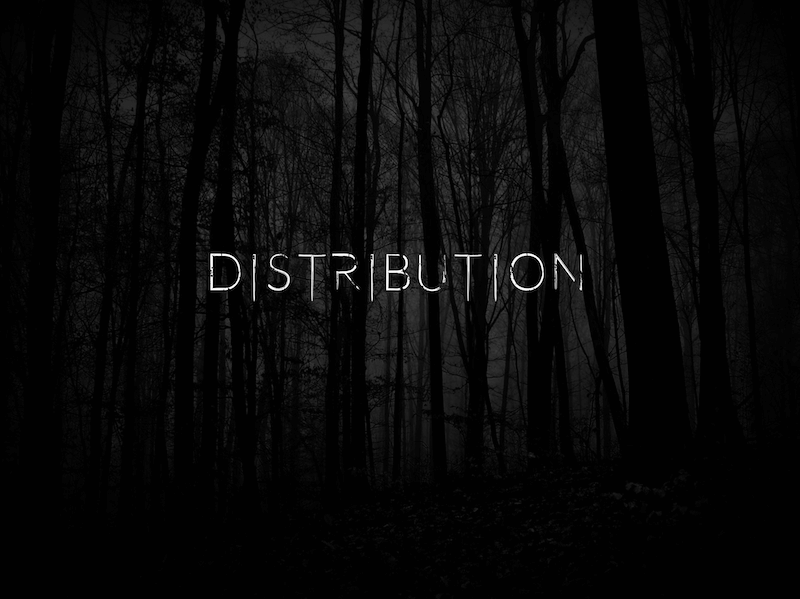 Utilize this section to showcase the benefits of your:
Genres
Demographics
and any potential distributors

Finances
If you intend on directing and/or producing the film project, you need to come prepared with a breakdown of the financials (not included within this representation of the Hunter's Creed pitch deck).
You can also include key Box Office metrics of the intended genre and demographics by displaying the budget and box office numbers of films similar in genre.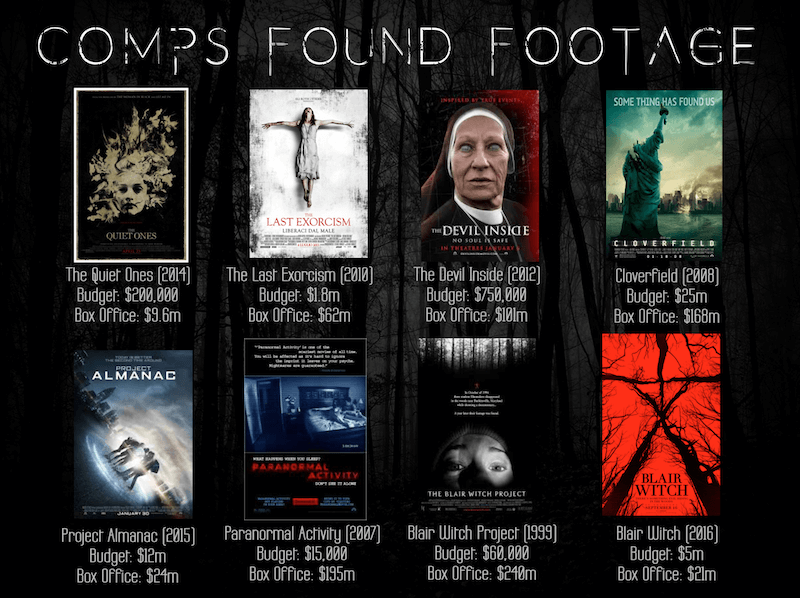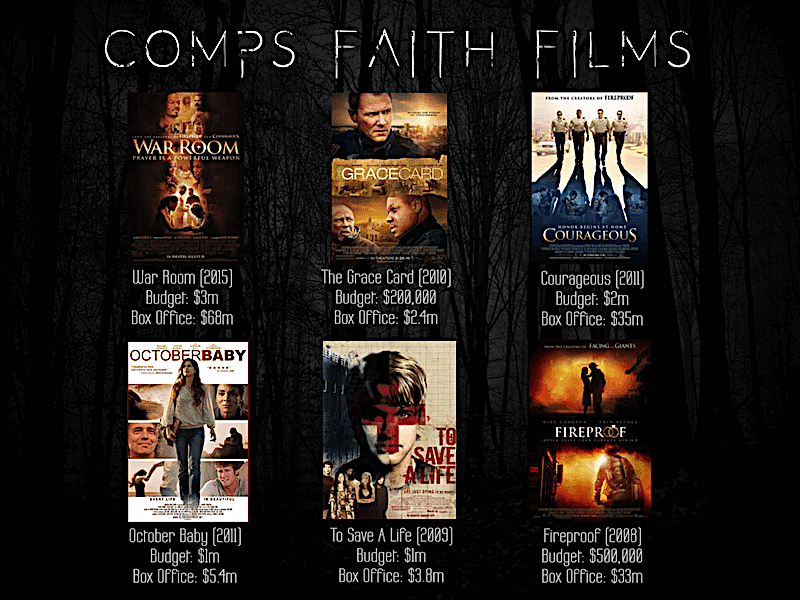 Read ScreenCraft's How to Sell Your TV Series the Stranger Things Way to see how their TV series bible pitch could also work for features as well!
---
How to create a great screenplay pitch deck
The key thing is to be creative and offer an engaging visual presentation for industry insiders to consider. If you have too much information (too much text), you're going to lose them. Focus on the broad strokes. Paint a picture of the story you want to tell, and showcase how you intend on telling it.
For screenwriters, the pitch deck offers managers, agents, development executives, and producers the opportunity to delve into your pitch beyond the logline. If you create an interesting and well-conceived pitch, they're going to put you at the top of their read piles.
For filmmakers, the pitch deck is a necessary tool to entice investors to invest in your film. They have to see and read the reasons they should give you hundreds of thousands of dollars — and sometimes millions — towards the budget of your project. If they don't see the necessary preparation in your pitch deck, why would they risk their money?
Submit to the ScreenCraft Film Fund for your chance to secure up to $30,000 for your film project.

---
Ken Miyamoto has worked in the film industry for nearly two decades, most notably as a studio liaison for Sony Studios and then as a script reader and story analyst for Sony Pictures.
He has many studio meetings under his belt as a produced screenwriter, meeting with the likes of Sony, Dreamworks, Universal, Disney, Warner Brothers, as well as many production and management companies. He has had a previous development deal with Lionsgate, as well as multiple writing assignments, including the produced miniseries Blackout, starring Anne Heche, Sean Patrick Flanery, Billy Zane, James Brolin, Haylie Duff, Brian Bloom, Eric La Salle, and Bruce Boxleitner, the feature thriller Hunter's Creed, and many produced Lifetime thrillers. Follow Ken on Twitter @KenMovies
---
For all the latest ScreenCraft news and updates, follow us on Twitter, Facebook, and Instagram.
Tags