How to Format a Script
What are the basic elements of screenwriting format that screenwriters need to utilize when writing a screenplay?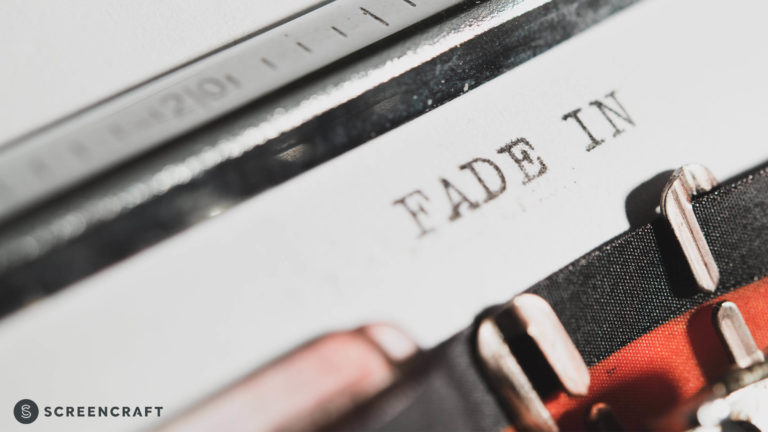 One of the biggest questions we get from new screenwriters is how to format a script.
Consistent screenplay format is essential for all screenwriters. While there are nuances and variances that screenwriters can utilize (some of which we'll cover below), the basic master scene format is the objective necessity when it comes to how your screenplay should be formatted.
With all of that in mind, here we present a simple and straightforward guide to formatting your script.
Essential Elements of Script Format
Script Text Font
The Film/TV industry-standard font that all professional screenwriters use is Courier.
Basic Master Scene Format
The master scene format is the essential script format that you need to follow. Anything beyond what you see in the example above is pushing the limits.
In short, keep it simple.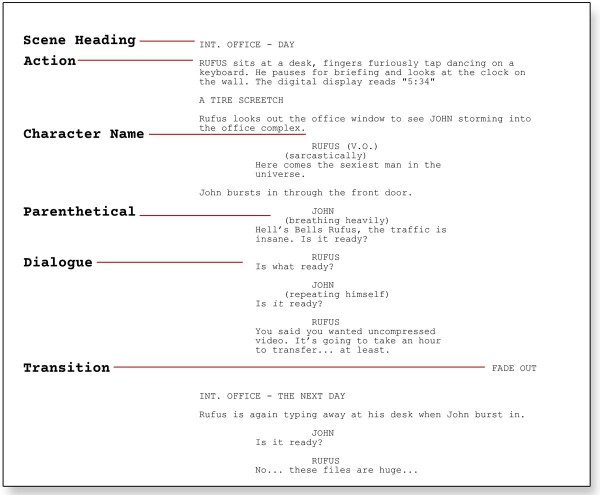 Scene Heading
Every scene requires a scene heading. The scene heading offers readers the location of the scene (interior or exterior) and the time of day (more specifically, whether the scene is in daylight or nighttime).
The scene heading is formatted in ALL CAPS.
INT. and EXT. dictate whether the location is an interior or exterior location.
The location must be a single location.
All scene headings are located on the left margin of the page.
Every time your story cuts to a new scene, a new scene heading must be created to establish the location and tell the reader what they should be envisioning.
For more specific breakdowns of scene headings, check out Screenwriting Basics: The Keys to Writing Correct Scene Headings!
Action
The action section of script format is also known as the scene description. These are the words you use to describe what the reader should be visualizing. You'll use this section to describe:
Character Actions
Location Settings
Anything vital to the story that is seen or heard
It's important to remember that scene description should be kept short, sweet, and to the point, with only the vital broad strokes detailed in a less-is-more fashion.
You can also use CAPS now and then to feature vital story sounds, visuals, actions, and props.
Read More: Screenwriting Basics: Everything You Need to Know About CAPS!
CAPS is also utilized when you first introduce a new featured character. Showcasing their name in CAPS the first time informs the reader that a new character has been introduced. You generally only do this with characters that have dialogue lines within the script — or for characters that perhaps don't speak but play a featured and pivotal role in the story.
The action block is also utilized for brief character descriptions to give the reader an idea of what they look like and what type of character they may be from a physical and action-driven description base.
Read More: 5 Secrets to Writing Memorable Scene Description!
Character Name
Every time a character has dialogue, you need to feature their character name in its own script line — and in ALL CAPS.
Character names should be consistent throughout the whole screenplay to avoid reader confusion. Once you introduce a character and feature dialogue accompanied by their character name, that name should never change.
Read More: Creative Ways to Conjure Perfect Character Names!
Dialogue and Parentheticals
Below the character name, you'll feature the dialogue the character is saying. You can utilize parentheticals now and then to feature further context of how the dialogue should be delivered and what brief action may be accompanied by the line delivery. Parentheticals should be used sparingly to avoid having the script (and screenwriter) direct how the lines should be delivered. It's a collaborative medium. Let the director and actors do their job.
Read More: 10 Things to Delete From Your Dialogue Scenes Right Now!
Transitions
Transitions are found in the right margin and are (sparingly) utilized to portray a specific visual cut from one scene to the next.
DISSOLVE TO (a dramatic dissolve from one image to another)
SMASH CUT TO (a jolting cut from one image to another)
Screenwriters should avoid transitions in contemporary script format.
Read More: Everything Screenwriters Need to Know About Transitions!
That's it. You should use these simple master scene format elements to write your scripts. For further nuances, read:
Script Format Margins
General script margin settings for the actual document  (based on a page size of 8.5 inches by 11 inches) are:
1.5-inch Left Margin
1-inch Top and Bottom Margin
For the master scene format elements, each margin settings include: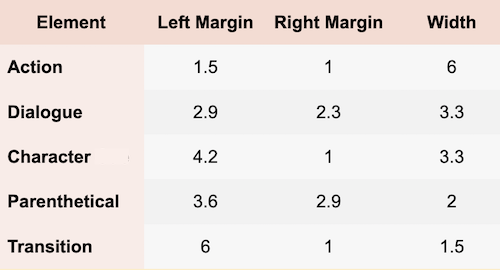 But you can and should avoid having to worry about any margin settings by getting the proper screenwriting software.
Screenwriting Software
Screenwriting software allows you to forgo having to worry about margin settings. With the click or push of a button, screenwriting software allows you to switch to whichever script format element you need — without having to worry about how far right or left that element needs to be in the margins.
In short, get yourself some screenwriting software.
Final Draft is the industry standard. It's what a majority of film and television industry insiders use during the writing and production phases of the collaborative medium. It's also the standard file type requested, beyond PDF files, for general reading and reviewing of the script.
While there are other screenwriting software options that are cheaper, Final Draft remains to be the industry standard. If you want to have an easy transition into the film and television industry as a screenwriter, it's best to get familiar with that industry standard.
Title Page
The title page of your screenplay contains the title, the properly accredited writer(s), and contact information. It is the first thing an industry insider sees when they receive your script. That first impression sets the stage for what they are about to read.
Title pages should generally be formatted in simple fashion: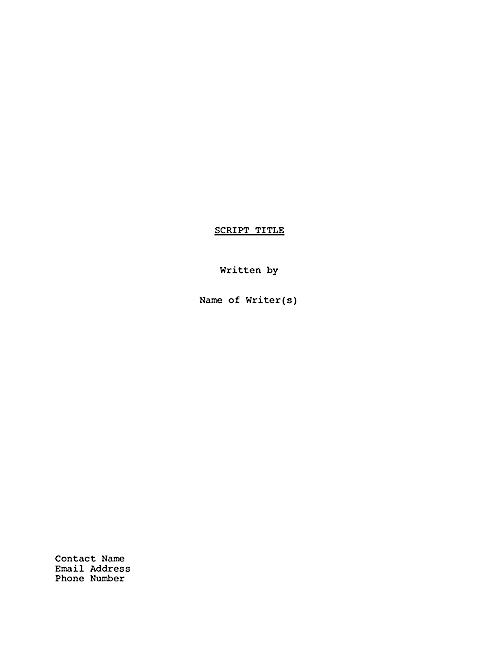 Read More: Screenwriting Basics: The Nuances of the Title Page!
Script Page Numbers and Page Counts
Every page of your script — after the title page — should be numbered at the top right margin, with the number followed by a period. Again, screenwriting software does this for you.
The page count of feature-length scripts should generally be between 90-115 pages (give or take a couple) when you're an unestablished writer. The general estimation consensus is that one page equals one minute of screen time. This is obviously a gross estimation, as pages with heavy scene description will only amount to seconds of actual screen time. But when you factor in dialogue, the average page-to-minute count actually measures up as a good barometer.
Read More: 5 Easy Hacks to Cut Your Script Page Count!
Script Share and Submission Formats
The era of having to print your screenplays for the purpose of sharing or submitting them to industry insiders, contests, fellowships, and competitions is over.
Everything is shared via computer files these days. While some places accept screenwriting software files like Final Draft (FDX), most prefer the standard PDF format.
If you ever need or want to print a screenplay on paper, the standard method is to do so on three-hole-punched paper, single-sided, with brass brackets holding the pages together.
But, seriously, you won't need to print scripts unless you get to the production phase.
TV Script Format
Teleplays for episodic series on television networks and streaming platforms utilize the general master scene format featured above. However, there are additional nuances specific to those platforms, mainly in how a teleplay is structured.
Read More: The Screenwriter's Simple Guide to TV Writing!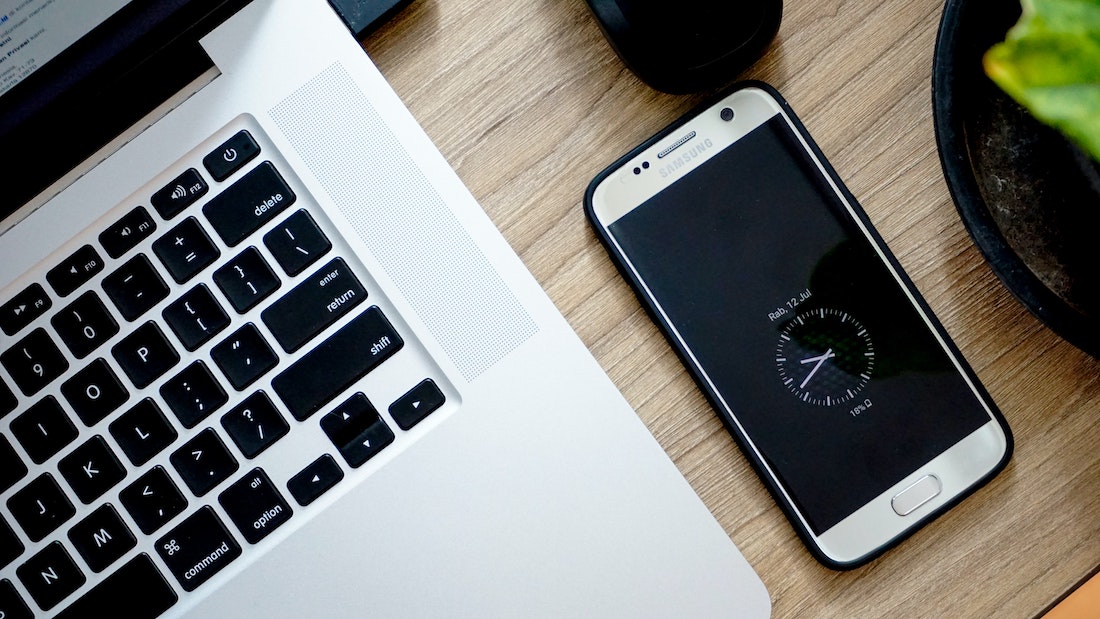 Why is Script Format Important?
Film and television are collaborative mediums. And screenplays and teleplays are blueprints for feature films and television episodes — blueprints that will be utilized in the collaborative efforts of hundreds of people in different departments for each produced project. Because of this, yes, consistency in screenplay format is so important.
For unknown and unestablished screenwriters writing on spec (under speculation that their screenplays will be purchased and produced), overcomplicated and undisciplined script format will mark the end of your chances of a career in screenwriting before decision-makers get past the first few pages. Industry insiders read dozens upon dozens of scripts per week. The basic master scene format is the easiest way for your story to get from your mind to the page and into their own visualization experience that will decide whether or not your screenplay is right for them.
Read More: Formatting Flubs: 10 Script Formatting Mistakes to Avoid
---
Script format is important. It really does matter. Once you master the simple master scene format and write within the walls of those main script elements, you'll quickly fall in line with how to write a cinematic story.
For more on why script format is so vital to your success as a screenwriter, Read ScreenCraft's Does Correct Screenplay Format Really Matter?
---
Ken Miyamoto has worked in the film industry for nearly two decades, most notably as a studio liaison for Sony Studios and then as a script reader and story analyst for Sony Pictures.
He has many studio meetings under his belt as a produced screenwriter, meeting with the likes of Sony, Dreamworks, Universal, Disney, Warner Brothers, as well as many production and management companies. He has had a previous development deal with Lionsgate, as well as multiple writing assignments, including the produced miniseries Blackout, starring Anne Heche, Sean Patrick Flanery, Billy Zane, James Brolin, Haylie Duff, Brian Bloom, Eric La Salle, and Bruce Boxleitner, the feature thriller Hunter's Creed, and many produced and distributed Lifetime thrillers. Follow Ken on Twitter @KenMovies