70 Family-Friendly Scripts You Can Download Right Now
Reading how-to books and articles about screenwriting can only take you so far. The best way to learn how to write a screenplay — especially a specific genre — is to watch great movies and — more importantly — read great movie scripts. Thanks to our partners at The Script Lab you can read and download dozens of family-friendly scripts. Study the format and style of these award-winning screenplays and use what you learn to write your own script.
Here 70 family-centered screenplays —  including family dramas, comedies, animation, or action-adventure stories — that you can use as roadmaps to creating your own family-friendly cinematic stories. And remember, there's no single way to write a screenplay. Yes, there's a general format and structure to follow for most, but the best thing that you can do is read as many screenplays as you can to see what works best for you and your family-friendly stories.
Note: Many of the screenplays will differ from the final cut of the movies due to film editing, shooting draft changes, and the fact that some are earlier drafts. Also, some of the scripts don't adhere to the general contemporary guidelines and expectations that novice screenwriters should abide by. When in doubt, always err on those guidelines and expectations. Some scripts follow a dated format while others are written by established professionals that have format leeway and are allowed to go beyond the general 90-120 page count guideline.
Read ScreenCraft's The Differences Between Screenwriting Rules, Guidelines, and Expectations and Does Correct Screenplay Format REALLY Matter? to learn more about format guidelines and expectations!
Learn the best way to structure your screenplay with this free guide.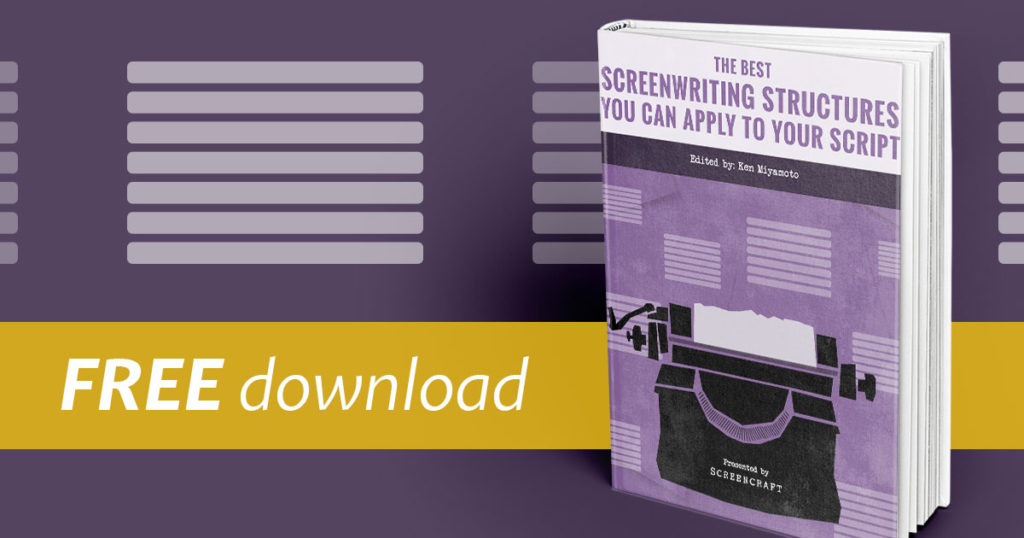 *Click on each image to read the script!*
Alice in Wonderland
Nineteen-year-old Alice returns to the magical world from her childhood adventure, where she reunites with her old friends and learns of her true destiny: to end the Red Queen's reign of terror.

Antz
A rather neurotic ant tries to break from his totalitarian society while trying to win the affection of the princess he loves.

Beauty and the Beast
A prince cursed to spend his days as a hideous monster sets out to regain his humanity by earning a young woman's love.

A Christmas Story
In the 1940s, a young boy named Ralphie attempts to convince his parents, his teacher and Santa that a Red Ryder BB gun really is the perfect Christmas gift.

Cloudy with a Chance of Meatballs
A local scientist is often regarded as a failure until he invents a machine that can make food fall from the sky. But little does he know, that things are about to take a turn for the worst.

Coco
Aspiring musician Miguel, confronted with his family's ancestral ban on music, enters the Land of the Dead to find his great-great-grandfather, a legendary singer.

The Croods
After their cave is destroyed, a caveman family must trek through an unfamiliar fantastical world with the help of an inventive boy.

Despicable Me
When a criminal mastermind uses a trio of orphan girls as pawns for a grand scheme, he finds their love is profoundly changing him for the better.

Despicable Me 2
When Gru, the world's most super-bad turned super-dad has been recruited by a team of officials to stop lethal muscle and a host of Gru's own, He has to fight back with new gadgetry, cars, and more minion madness.

Diary of a Wimpy Kid
The adventures of a 12-year-old who is fresh out of elementary and transitions to middle school, where he has to learn the consequences and responsibility to survive the year.

Elf
After discovering he is a human, a man raised as an elf at the North Pole decides to travel to New York City to locate his real father.

E.T. The Extra-Terrestrial
A troubled child summons the courage to help a friendly alien escape Earth and return to his homeworld.

Fantastic Mr. Fox
An urbane fox cannot resist returning to his farm raiding ways and then must help his community survive the farmers' retaliation.

Field of Dreams
An Iowa corn farmer, hearing voices, interprets them as a command to build a baseball diamond in his fields; he does, and the 1919 Chicago White Sox come.

Frozen
When the newly-crowned Queen Elsa accidentally uses her power to turn things into ice to curse her home in infinite winter, her sister Anna teams up with a mountain man, his playful reindeer, and a snowman to change the weather condition.

The Good Dinosaur
In a world where dinosaurs and humans live side-by-side, an Apatosaurus named Arlo makes an unlikely human friend.

The Goonies
A group of young misfits who call themselves The Goonies discover an ancient map and set out on a quest to find a legendary pirate's long-lost treasure.

Happy Feet
Into the world of the Emperor Penguins, who find their soul mates through song, a penguin is born who cannot sing. But he can tap dance something fierce!

Hocus Pocus
A curious youngster moves to Salem, where he struggles to fit in before awakening a trio of diabolical witches that were executed in the 17th century.

Home Alone
An eight-year-old troublemaker must protect his house from a pair of burglars when he is accidentally left home alone by his family during Christmas vacation.

Honey, I Shrunk the Kids
The scientist father of a teenage girl and boy accidentally shrinks his and two other neighborhood teens to the size of insects. Now the teens must fight diminutive dangers as the father searches for them.

Hook
When Captain Hook kidnaps his children, an adult Peter Pan must return to Neverland and reclaim his youthful spirit in order to challenge his old enemy.
Hotel Transylvania 2
Dracula and his friends try to bring out the monster in his half-human, half-vampire grandson in order to keep Mavis from leaving the hotel.

How to Eat Fried Worms
During the first day of his new school year, a fifth-grade boy squares off against a bully and winds up accepting a dare that could change the balance of power within the class.

How to Train Your Dragon
A hapless young Viking who aspires to hunt dragons becomes the unlikely friend of a young dragon himself and learns there may be more to the creatures than he assumed.

How to Train Your Dragon 2
When Hiccup and Toothless discover an ice cave that is home to hundreds of new wild dragons and the mysterious Dragon Rider, the two friends find themselves at the center of a battle to protect the peace.

Hugo
In 1931 Paris, an orphan living in the walls of a train station gets wrapped up in a mystery involving his late father and an automaton.

The Incredibles
A family of undercover superheroes, while trying to live the quiet suburban life, are forced into action to save the world.

Inside Out
After young Riley is uprooted from her Midwest life and moved to San Francisco, her emotions — Joy, Fear, Anger, Disgust and Sadness — conflict on how best to navigate a new city, house, and school.

The Iron Giant
A young boy befriends a giant robot from outer space that a paranoid government agent wants to destroy.

It's a Wonderful Life
An angel is sent from Heaven to help a desperately frustrated businessman by showing him what life would have been like if he had never existed.

The Karate Kid
A boy and his mother move to California for a new job. He struggles to fit in, as a group of karate students starts to bully him for dating a rich girl from their clique. It's up to the Japanese landlord, Miyagi, to teach him karate.

Kubo and the Two Strings
A young boy named Kubo must locate a magical suit of armor worn by his late father in order to defeat a vengeful spirit from the past.

Kung Fu Panda
The Dragon Warrior has to clash against the savage Tai Lung as China's fate hangs in the balance. However, the Dragon Warrior mantle is supposedly mistaken to be bestowed upon an obese panda who is a novice in martial arts.

Labyrinth
Sixteen-year-old Sarah is given thirteen hours to solve a labyrinth and rescue her baby brother Toby when her wish for him to be taken away is granted by the Goblin King Jareth.

The Lion King
A Lion cub crown prince is tricked by a treacherous uncle into thinking he caused his father's death and flees into exile in despair, only to learn in adulthood his identity and his responsibilities.

Looney Tunes: Back in Action
The Looney Tunes search for a man's missing father and the mythical Blue Monkey diamond.

The Lorax
A 12-year-old boy searches for the one thing that will enable him to win the affection of the girl of his dreams. To find it he must discover the story of the Lorax, the grumpy yet charming creature who fights to protect his world.

Maleficent
A vengeful fairy is driven to curse an infant princess, only to discover that the child may be the one person who can restore peace to their troubled land.

Mary Poppins Returns
Decades after her original visit, the magical nanny returns to help the Banks siblings and Michael's children through a difficult time in their lives.

Megamind
The supervillain Megamind finally defeats his nemesis, the superhero Metro Man. But without a hero, he loses all purpose and must find new meaning to his life.

Minions
Minions Stuart, Kevin, and Bob are recruited by Scarlet Overkill, a supervillain who, alongside her inventor husband Herb, hatches a plot to take over the world.

Monsters Inc.
In order to power the city, monsters have to scare children so that they scream. However, the children are toxic to the monsters, and after a child gets through, 2 monsters realize things may not be what they think.

Monsters University
A look at the relationship between Mike and Sulley during their days at Monsters University — when they weren't necessarily the best of friends.

Mr. Popper's Penguins
The life of a businessman begins to change after he inherits six penguins, and as he transforms his apartment into a winter wonderland, his professional side starts to unravel.

The Muppets
A Muppet fanatic with some help from his 2 human compatriots must regroup the Muppet gang to stop an avaricious oil mogul from taking down one of their precious life-longing treasures.

Napoleon Dynamite
A listless and alienated teenager decides to help his new friend win the class presidency in their small western high school, while he must deal with his bizarre family life back home.

National Lampoon's Christmas Vacation
The Griswold family's plans for a big family Christmas predictably turn into a big disaster.

The Nightmare Before Christmas
Jack Skellington, king of Halloween Town, discovers Christmas Town, but his attempts to bring Christmas to his home causes confusion.

Oz the Great and Powerful
A frustrated circus magician from Kansas is transported to a magical land called Oz, where he will have to fulfill a prophecy to become the king and release the land from the Wicked Witches using his great (but fake) powers.

Paddington 2
Paddington, now happily settled with the Brown family and a popular member of the local community, picks up a series of odd jobs to buy the perfect present for his Aunt Lucy's 100th birthday, only for the gift to be stolen.

Pan
Twelve-year-old orphan Peter is spirited away to the magical world of Neverland, where he finds both fun and danger, and ultimately discovers his destiny — to become the hero who will be forever known as Peter Pan.

The Princess Bride
While home sick in bed, a young boy's grandfather reads him the story of a farmboy-turned-pirate who encounters numerous obstacles, enemies, and allies in his quest to be reunited with his true love.

Ratatouille
A rat who can cook makes an unusual alliance with a young kitchen worker at a famous restaurant.

The Sandlot
In the summer of 1962, a new kid in town is taken under the wing of a young baseball prodigy and his rowdy team, resulting in many adventures.

The Secret Life of Pets
The quiet life of a terrier named Max is upended when his owner takes in Duke, a stray whom Max instantly dislikes.

Shrek
A mean lord exiles fairytale creatures to the swamp of a grumpy ogre, who must go on a quest and rescue a princess for the lord in order to get his land back.

Shrek the Third
When his new father-in-law, King Harold falls ill, Shrek is looked at as the heir to the land of Far, Far Away. Not one to give up his beloved swamp, Shrek recruits his friends Donkey and Puss in Boots to install the rebellious Artie as the new king. Princess Fiona, however, rallies a band of royal girlfriends to fend off a coup d'etat by the jilted Prince Charming. 

The Smurfs
When the evil wizard Gargamel chases the tiny blue Smurfs out of their village, they tumble from their magical world into New York City.

Stuart Little 2
Stuart and Snowbell set out across town to rescue a friend.

Toy Story
A cowboy doll is profoundly threatened and jealous when a new spaceman figure supplants him as top toy in a boy's room.

Toy Story 2
When Woody is stolen by a toy collector, Buzz and his friends set out on a rescue mission to save Woody before he becomes a museum toy property with his roundup gang Jessie, Prospector, and Bullseye.

Toy Story 3
The toys are mistakenly delivered to a day-care center instead of the attic right before Andy leaves for college, and it's up to Woody to convince the other toys that they weren't abandoned and to return home.

Up
Seventy-eight-year-old Carl Fredricksen travels to Paradise Falls in his home equipped with balloons, inadvertently taking a young stowaway.

Wall-E
In the distant future, a small waste-collecting robot inadvertently embarks on a space journey that will ultimately decide the fate of mankind.

We Bought a Zoo
Set in Southern California, a father moves his young family to the countryside to renovate and re-open a struggling zoo.

Who Framed Roger Rabbit?
A toon hating detective is a cartoon rabbit's only hope to prove his innocence when he is accused of murder.

The Wizard of Oz
Dorothy Gale is swept away from a farm in Kansas to a magical land of Oz in a tornado and embarks on a quest with her new friends to see the Wizard who can help her return home to Kansas and help her friends as well.

Wreck-It Ralph
A video game villain wants to be a hero and sets out to fulfill his dream, but his quest brings havoc to the whole arcade where he lives.

Zootopia
In a city of anthropomorphic animals, a rookie bunny cop and a cynical con artist fox must work together to uncover a conspiracy.
Want to learn how to write your own family-friendly show? Read ScreenCraft's 10 Elements of a Great Family TV Series! 
---
Ken Miyamoto has worked in the film industry for nearly two decades, most notably as a studio liaison for Sony Studios and then as a script reader and story analyst for Sony Pictures.
He has many studio meetings under his belt as a produced screenwriter, meeting with the likes of Sony, Dreamworks, Universal, Disney, Warner Brothers, as well as many production and management companies. He has had a previous development deal with Lionsgate, as well as multiple writing assignments, including the produced miniseries Blackout, starring Anne Heche, Sean Patrick Flanery, Billy Zane, James Brolin, Haylie Duff, Brian Bloom, Eric La Salle, and Bruce Boxleitner. Follow Ken on Twitter @KenMovies
---
For all the latest ScreenCraft news and updates, follow us on Twitter, Facebook, and Instagram.
Tags