7 Famous Films You Didn't Know Were Based On Books
Screen adaptations of our favorite books can be a double-edged sword. On the one hand, we can fall in love with our most beloved characters all over again; but on the other, a movie adaptation is often brutal with the cuts, and rarely improves the world of the story that we so fell in love with.
So, you might be surprised to discover that many of your favorite movies didn't start life as screenplays - but as little-known novels.
Do you have a book that would make a great adaptation? Enter the ScreenCraft Cinematic Book Contest here.
We've collated a collection of some of the most surprising examples of movies that you probably didn't know were based on books.
Die Hard

(1988)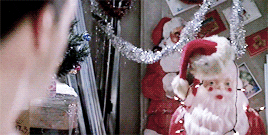 Yes - believe it or not, everyone's favorite holiday movie is actually based on a novel by Roderick Thorp. The novel is called Nothing Lasts Forever - perhaps a less immediately catchy title than the Bruce Willis shoot-em-up, but the adaptation is pretty close to the narrative of the book. The main difference is in the name of the protagonist - we all know Willis as John McClane, but in the book, he's known as Joe Leland.
And while we're digging around the anorak's archive, you may be shocked to discover that Nothing Lasts Forever is actually a sequel! Die Hard wasn't the start of the saga!
The prequel, The Detective, starred Frank Sinatra and was made in 1966. I imagine that they kept Sinatra's famed dance routines to the bare minimum!
Shrek

(2001)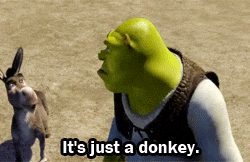 Everyone thought that Shrek was the narrative creation of the DreamWorks team, but this mishmash of fairy tales and comical post-modern references is actually based on a graphic novel of the same name. William Steig's graphic masterpiece was published in 1990 and features a terrifying ogre who decides to leave the family roost to explore the world, when he accidentally saves a princess: all fairly recognizable so far.
However, the musical montages and the songs were Dreamwork's significant contribution to the narrative style of the movie, while the sequels are entirely works of fiction.
Shrek was such a critical and commercial success that it provoked the introduction of a new category to the Oscars: winning the first ever Academy Award for Best Animated Feature.
Clueless

(1995)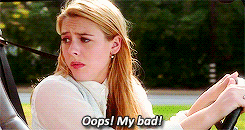 The modern adaptation is hardly a new concept. There have been many Shakespeare reworkings over the years -
Forbidden Planet is a retelling of The Tempest;
West Side Story is Romeo and Juliet;
My Own Private Idaho is a mash-up of Henry IV, Part 2 and Henry V;
The Lion King has the distant echoes of Hamlet and Macbeth;
and 10 Things I Hate About You is a retelling of The Taming of the Shrew.
Clueless is a teen comedy and the first of our featured movies based on Jane Austen novels.
Set in 1990's Beverly Hills, rather than 19th-century England, Clueless is a retelling of Austen's classic novel, Emma.
While the character names have been changed, the plot remains largely intact.
To summarize: high-achiever Cher (the titular Emma) is motherless, living with her father in a substantial stately home. She enjoys a perfect life - admired by everyone around her. When she attempts to play matchmaker for her friends, she discovers that she's not quite as good at it as everyone (including herself) expects her to be.
Forrest Gump

(1994) The novel of the same title was not particularly well-known until it spawned the hugely successful Oscar-crowning movie. However, there are some pretty significant changes made to the silver screen adaptation. The book is branded "the novel that inspired the Academy Award-Winning Film" and for good reason.
The book sees Forrest adventuring all the way into the ether; traveling into space with a monkey, and crash landing back on earth, on an island populated by a tribe of particularly peckish cannibals. To escape the famished man-eaters, he needs to beat them at chess which, of course, he does, in true Forrest fashion.
Forrest's life story, as featured in the movie, is a collection of distinctly tall-tales that stretch the realms of possibility; but none quite as far as the novel that inspired the film.
Bridget Jones's Diary

(2001)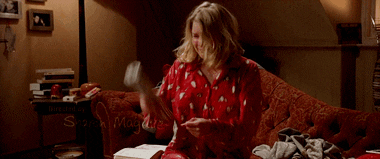 Of course, everyone knows that Bridget Jones's Diary is a novel penned by Helen Fielding. But, have you ever noticed the glaring similarities between the chick-flick that defined an era and Jane Austen's classic romantic comedy Pride and Prejudice?
The male, romantic lead in both Pride and Prejudice and Bridget Jones's Diary is none other than the suave, but rather staid, Mr. Darcy - a wealthy English gentleman, famed for his stand-offish pride and misunderstood reserve. Bridget and Elizabeth (the female protagonist of Pride and Prejudice) are both single women, experiencing intense societal pressures to partner up; both with painfully embarrassing mothers, and fathers incapable of influencing their respective wives.
In both books (and the movie) the female protagonist falls for a romantic scoundrel, believing Darcy to be a selfish and proud man, incapable of love. To cut a long story short, they both end up with Mr. Darcy, and the romantic scoundrel gets his comeuppance.
I'm not sure about the Helen Fielding novel, but if you've never read Pride and Prejudice, you're certainly in for a treat.
Mrs. Doubtfire

(1993)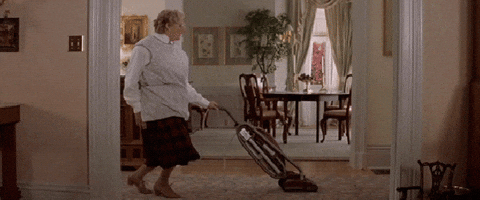 Everyone's favorite transgender comedy, Mrs. Doubtfire, is a film adaptation of English teen-novel, Madame Doubtfire, written by Anne Fine. The movie follows the novel's narrative fairly succinctly; with one major exception. The book portrays the two, eldest children as a little more savvy than their movie representations - they immediately recognize their new nanny as their father in a surprising disguise, while in the movie, everyone is duped.
The feel-good movie starring Robin Williams is a classic that will live on for many years to come and well worth a revisit on a rainy Sunday afternoon.
Goodfellas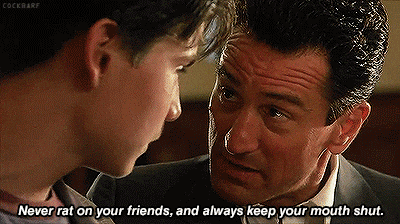 The definitive gangster movie, released in 1990, is a fictionalized account of a non-fiction book; written by the journalist, Nicholas Pileggi. The book, Wiseguy: Life In A Mafia Family, follows the misadventures of Henry Hill, an informant who has fled the Mafia, trying to right the wrongs of his sordid past.
Martin Scorsese was a massive fan of the book; believing it to be the most honest portrayal of genuine gangsters that he'd ever had the pleasure to discover.
The movie-script was initially entitled Wise Guy. However, when Scorsese collaborated with Pileggi during the development of the screenplay, they landed upon the title, Goodfellas. And the rest - so they say - is history.
---
So, there you have it. Seven classic movies that were actually based on books; and you never knew it. If you manage to root out a copy of one of these original novels, keep an open mind. You might just be surprised at the new twists you discover.
---
Katie Porter is an aspiring writer, movie lover, and part of the team at Seatup. In her free time, she enjoys exploring her home state Colorado and plays in women's amateur rugby league.
---
Photo credit: 20th Century Fox
---
For all the latest ScreenCraft news and updates, follow us on Twitter, Facebook, and Instagram.
Tags