65 TV Pilot Scripts That Screenwriters Should Study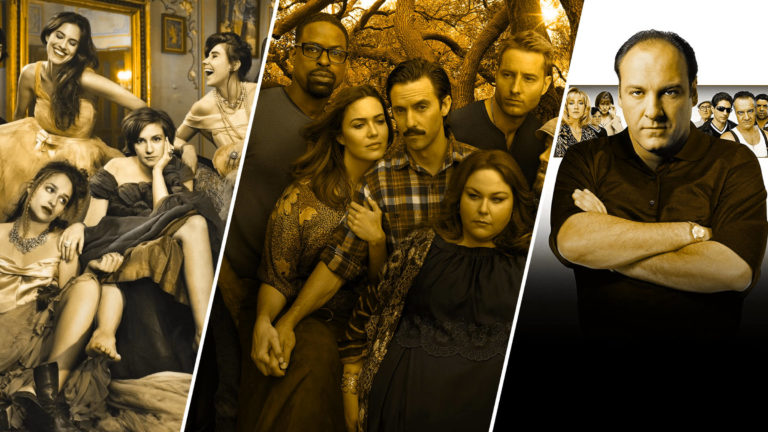 What TV pilot scripts should budding TV screenwriters study?
We've covered the topic of series bibles and what ones you can review as examples to draw inspiration from.
Read ScreenCraft's 21 Series Bibles That Every TV Screenwriter Should Read!
But let's take a deeper look into the flagship of your TV series pitch — the pilot script.
Reading how-to books and articles about TV writing format can only take you so far.
Read ScreenCraft's The Screenwriter's Simple Guide to Formatting Television Scripts!
The best education you can receive to ready yourself for TV writing greatness is to watch television episodes and — more importantly — read television scripts.
What's even more helpful is specifically reading pilot scripts, if not for the sole purpose of showcasing the many ways you can set up your world and your characters for your own spec pilot scripts that you are developing and writing.
And as you read various sitcoms, procedurals, and hour-long dramas, you'll see that there's no single way to develop and write a pilot episode. Yes, there's a general format and structure to follow for most, but the best thing that you can do is read as many pilot scripts as you can to see what works best.
Learn the best way to structure your screenplay with this free guide.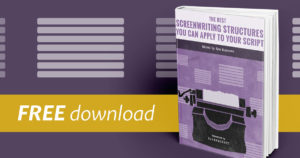 Here we present sixty-five produced pilot scripts that you can use as roadmaps to creating your own series opener.
*Click on each image to read the pilot!*
Alex Inc.
Alex, who is in his mid-30s with a wife and two kids, makes the crazy decision to quit his good job and dive into the brave new world of starting a business.

The Alienist
Newspaper illustrator John Moore meets with criminal psychologist (alienist) Dr. Laszlo Kreizler to investigate a serial killer in New York during the late 19th century.

American Gods
A recently released ex-convict named Shadow meets a mysterious man who calls himself "Wednesday" and who knows more than he first seems to about Shadow's life and past.

The Americans 
At the height of the Cold War two Russian agents pose as your average American couple, complete with family.

Arrested Development
Level-headed son Michael Bluth takes over family affairs after his father is imprisoned. But the rest of his spoiled, dysfunctional family are making his job unbearable.

A Million Little Things
A group of friends becomes motivated to living fuller lives after the unexpected death of a close friend.

AP Bio
A former philosophy professor who takes a job teaching AP biology uses his students to get back at the people in his life who have wronged him.

Atlanta
Based in Atlanta, Earn and his cousin Alfred try to make their way in the world through the rap scene. Along the way, they come face to face with social and economic issues touching on race, relationships, poverty, status, and parenthood.

Black-ish
A family man struggles to gain a sense of cultural identity while raising his kids in a predominantly white, upper-middle-class neighborhood.

Brooklyn Nine-Nine
Jake Peralta, an immature, but talented N.Y.P.D. detective in Brooklyn's 99th Precinct, comes into immediate conflict with his new commanding officer, the serious and stern Captain Ray Holt.

The Cool Kids
Three friends at a retirement center have their comfortable existence rattled by a newcomer to the community.

Deadwood
A show set in the late 1800s, revolving around the characters of Deadwood, South Dakota; a town of deep corruption and crime.

ER
The lives, loves, and losses of the doctors and nurses of Chicago's County General Hospital.

Fargo
In 2006, Lorne Malvo passes through Bemidji, Minnesota, and influences the community – including put-upon insurance salesman Lester Nygaard – with his malice, violence, and deception. Meanwhile, Deputy Molly Solverson and Duluth police officer Gus Grimly team up to solve a series of murders they believe may be linked to Malvo and Nygaard.

FBI
Procedural drama about the inner workings of the New York office of the FBI, bringing to bear all the Bureau's skills, intellect and mind-blowing technology to keep New York and the country safe.

Frasier
Dr. Frasier Crane moves back to his hometown of Seattle, where he lives with his father, and works as a radio psychiatrist.

Fresh Off the Boat
A Taiwanese family makes their way in America during the 1990s.

Friends
Follows the personal and professional lives of six twenty to thirty-something-year-old friends living in Manhattan.

Game of Thrones
Nine noble families fight for control over the mythical lands of Westeros, while an ancient enemy returns after being dormant for thousands of years.

Girls
A comedy about the experiences of a group of girls in their early 20s.

Glow
A look at the personal and professional lives of a group of women who perform for a wrestling organization in Los Angeles during the 1980s.

God Friended Me
An atheist's life is turned upside down when God adds him as a friend on Facebook.

The Good Doctor
Shaun Murphy, a young surgeon with autism and Savant syndrome, is recruited into the surgical unit of a prestigious hospital.

The Goldbergs
This ABC show takes place in Jenkintown, Pennsylvania in the 1980s and follows the lives of a family named The Goldbergs.

The Haunting of Hill House
Flashing between past and present, a fractured family confronts haunting memories of their old home and the terrifying events that drove them from it.

The Handmaid's Tale
Set in a dystopian future, a woman is forced to live as a concubine under a fundamentalist theocratic dictatorship.

Heathers
TV version of a 1988 black comedy, 'Heathers,' where an outcast student plots to kill the cool kids.

Homecoming
Heidi works at Homecoming, a facility helping soldiers transition to civilian life. Years later when the Department of Defense questions why she left, Heidi realizes there's a whole other story behind the one she's been telling herself.

How I Met Your Mother
A father recounts to his children, through a series of flashbacks, the journey he and his four best friends took leading up to him meeting their mother.

Jack Ryan
An up-and-coming CIA analyst, Jack Ryan, is thrust into a dangerous field assignment as he uncovers a pattern in terrorist communication that launches him into the center of a dangerous gambit.

Jane the Virgin
A young, devout Catholic woman discovers that she was accidentally artificially inseminated.

Writing a pilot?  Sign up for our 'Write Your Pilot eCourses' here!

Killing Eve
After a series of events, the lives of a security operative and an assassin become inextricably linked.

Krypton
The untold story of Superman's grandfather as he fights for justice on his home planet.

L.A. to Vegas
An ensemble workplace comedy about a group of underdogs trying to find their place in the world, set on the Friday night flight from LAX to Vegas and the returning flight on Sunday, who all share the same goal: to come back a winner in the casino of life. 

The Last Man on Earth
Almost two years after a virus wiped out most of the human race, Phil Miller only wishes for some company, but soon gets more than he bargained for when that company shows up in the form of other survivors.

The Last O.G.
An ex-con is shocked to see just how much the world has changed when he is released from prison for good behavior after a 15-year stint and returns to his newly gentrified Brooklyn neighborhood.

The Leftovers
Three years after the disappearance of two percent of the global population, a group of people in a small New York community try to continue their lives while coping with the tragedy of the unexplained nature of the event.

Life on Mars
After being involved in a car accident in 2006, DCI Sam Tyler wakes up to find himself in 1973, the era of 'Sweeney' type policing, Mark III Cortinas, and flared trousers.

Mad Men
A drama about one of New York's most prestigious ad agencies at the beginning of the 1960s, focusing on one of the firm's most mysterious but extremely talented ad executives, Donald Draper.

The Man in the High Castle
In a dystopian America dominated by Nazi Germany and Imperial Japan, a young woman discovers a mysterious film that may hold the key to toppling the totalitarian regimes.

The Marvelous Mrs. Maisel
A housewife in the 1950s decides to become a stand-up comic.

Modern Family
Three different but related families face trials and tribulations in their own uniquely comedic ways.

Mr. Robot
Elliot, a brilliant but highly unstable young cyber-security engineer and vigilante hacker, becomes a key figure in a complex game of global dominance when he and his shadowy allies try to take down the corrupt corporation he works for.

New Girl

T0 read about the latest ScreenCraft Success Stories, check our success page here!
The Office
A mockumentary on a group of typical office workers, where the workday consists of ego clashes, inappropriate behavior, and tedium.

Once Upon a Time
A young woman with a troubled past is drawn to a small town in Maine where fairy tales are to be believed.

Orange Is the New Black
Convicted of a decade-old crime of transporting drug money to an ex-girlfriend, normally law-abiding Piper Chapman is sentenced to a year and a half behind bars to face the reality of how life-changing prison can really be.

The Orville
An exploratory ship from Earth faces intergalactic challenges 400 years in the future.

The Passage
When a botched U.S. government experiment turns a group of death row inmates into highly infectious vampires, an orphan girl might be the only person able to stop the ensuing crisis.

Project Blue Book
A tough US Air Force officer and a skeptical scientist investigate UFO and alien conspiracies as Cold War paranoia spreads.

The Purge
Set in an altered United States, several unrelated people discover how far they will go to survive a night where all crime is legal for 12 hours.

The Rookie
Starting over isn't easy, especially for John Nolan who, after a life-altering incident, is pursuing his dream of joining the LAPD. As their oldest rookie, he's met with skepticism from those who see him as just a walking midlife crisis.

The Santa Clarita Diet
Joel and Sheila have a scary man's undivided attention. Abby and Eric are surprised by hungry visitors. A troublesome trio crashes the Hammonds' party.

Schooled
A spinoff of The Goldbergs set in the 1990s that follows the faculty of William Penn Academy who, despite their eccentricities and crazy personal lives, are heroes to their students.

Silicon Valley
Follows the struggle of Richard Hendricks, a Silicon Valley engineer trying to build his own company called Pied Piper.

The Sopranos
New Jersey mob boss Tony Soprano deals with personal and professional issues in his home and business life that affect his mental state, leading him to seek professional psychiatric counseling.

Splitting Up Together
The story of a couple whose marriage is reignited by their divorce.

Suits
On the run from a drug deal gone bad, Mike Ross, a brilliant college-dropout, finds himself a job working with Harvey Specter, one of New York City's best lawyers.

Superstore
A look at the lives of employees at a big box store.

This Is Us
A heartwarming and emotional story about a unique set of triplets, their struggles, and their wonderful parents.

Veep
Former Senator Selina Meyer finds that being Vice President of the United States is nothing like she hoped and everything that everyone ever warned her about.

The Walking Dead
Sheriff Deputy Rick Grimes wakes up from a coma to learn the world is in ruins and must lead a group of survivors to stay alive.

The West Wing
Inside the lives of staffers in the West Wing of the White House.

Yellowstone
A ranching family in Montana faces off against others encroaching on their land.
Read More: How To Structure a Great TV Pilot
---
Ken Miyamoto has worked in the film industry for nearly two decades, most notably as a studio liaison for Sony Studios and then as a script reader and story analyst for Sony Pictures.
He has many studio meetings under his belt as a produced screenwriter, meeting with the likes of Sony, Dreamworks, Universal, Disney, Warner Brothers, as well as many production and management companies. He has had a previous development deal with Lionsgate, as well as multiple writing assignments, including the produced miniseries Blackout, starring Anne Heche, Sean Patrick Flanery, Billy Zane, James Brolin, Haylie Duff, Brian Bloom, Eric La Salle, and Bruce Boxleitner. Follow Ken on Twitter @KenMovies
---
For all the latest ScreenCraft news and updates, follow us on Twitter, Facebook, and Instagram.
Tags