5 Trademarks Of A Phoebe Waller-Bridge Pilot
You may know her as Fleabag or you may know her as the writer and the Season One showrunner of Killing Eve. Maybe you even remember her from the other TV series she wrote and starred in, Crashing — but chances are, if you're a fan of storytelling and you know your writers, you've heard of Phoebe Waller-Bridge.
Her work has inspired a revival in the screenwriting world, with writers near and far breaking their fourth walls to emulate Fleabag's titular character. But what is it about her stories that makes them each so compelling? What makes audiences connect with Waller-Bridge's work on a human level?
There are a lot of things, but there are a handful of features that show up in every pilot she writes — with some of them shining more in drama, while others in comedy. Let's take a look at five trademarks of a Phoebe Waller-Bridge pilot!
The Reassuring Element of Discomfort
The idea that "we've all been there" comes to mind when we first see Fleabag (the character) awkwardly watch and wait as her only "customer" of the day freeloads by plugging in all his devices, camping out in her café, asking only for a glass of water. In Crashing, long-time friends Lulu and Anthony are uncomfortably comfortable with each other, and Anthony's girlfriend Kate gets to watch their electricity on the sidelines. Even in the high-stakes spy drama Killing Eve, one of the first things the protagonist accomplishes is sew discomfort among her superiors as she noisily paws at a croissant.
These humanizing moments of discomfort are the times that we say to ourselves, "Oh, no… not that!" In true BBC form, we might even call that character a "wanker" for all the awkwardness we feel — but the fact that it's real, achievable awkwardness is the best part. After all, it makes the character in question feel like an extension of your most uncomfortable self. And isn't that what every show should have?
An Active Female Protagonist… At Least The First Time
While Crashing is an ensemble comedy, and while it explores the conflicts of various characters throughout, it all starts with Lulu (Phoebe Waller-Bridge herself) on a bus, making her way to the rest of the group. And by and large, Lulu's arrival is the centerpiece of unpacked emotion for at least two other characters in the story in an immediate way. The serial actions that build wouldn't have occurred without her, and in the same way, Fleabag and Killing Eve also have this in common.
Fleabag, Eve, and Villanelle (the enchanting assassin deuteragonist to Eve) are all characters who take a serial action into their own hands — and while some TV protagonists are content to be passive or reactionary, this is not the case whatsoever for Waller-Bridge's main characters by a long shot.
High-Traffic, Rapidly Paced Dialogue
The iconic back-and-forths seen in Fleabag are nothing short of brilliant, as they do a wonderful job of making Fleabag as a character seem witty and opinionated with an antagonistic flair that's rather charming. But this is something we see in Waller-Bridge's work from each area, drama and comedy alike — as it heightens the intensity of each regardless, and it gives us a lot to chew on in a short period of time.
This is as true of exposition from a rapid-fire Fleabag bit as it is of the banter that veils the obstacles coming between Eve and her investigation in the pilot. Waller-Bridge is definitely a writer you want to study if you want to learn about great dialogue.
Heavy-Hitting Visuals, Spaced Out For Impact
In conjunction with the previous aspect, it's true that by having more dialogue, all in quick succession, there might be less room to emphasize visuals. However, Waller-Bridge makes it worth the while, with specific moments that offer up the grandest details to make for a truly visual experience — so much so that it may not even need dialogue to accompany it, such as we see in several striking scenes of Killing Eve.
Whether it's the loaded sexual tension between Anthony and Lulu at their initial reunion, the drive to Tuscany for Villanelle's next kill, or the incredibly drunk girl leaning on Fleabag whose state is quite drastic, there's always a striking image a few pages away in any Waller-Bridge pilot. And, when it does happen, it's always a lot to take in — so it's well worth the wait.
Sexual Communication And Transformation
Like many good stories, Phoebe Waller-Bridge's scripts use sex to teach, to set the stage, to even transform a situation.
She uses Fleabag's opening to make sexual encounters an understood part of the central narrative. She uses Crashing to showcase a kiss that isn't everything we think it is. She even uses sex in Killing Eve to distract and to open up Pandora's box of enticements for Eve, whose job is only the first thing to transform for her in the series.
It's easy to see that sex in a Waller-Bridge script always accomplishes something for the story, and in that way, it definitely differs from some of the other shows out there.
Honorable Mentions & Conclusion
While there's a lot more that can be seen as similarities amongst her scripts, these five features are the ones I've noted first and foremost in each pilot of Waller-Bridge's.
As an honorable mention, I've also noted multiple pilots using the bus; for another, I see at least two characters with brazen connections to France early on, one being the Paris-based but traveled Villanelle from Killing Eve, and the other being French immigrant Melody in Crashing.
If you want to find more similarities, give them a watch -- they're well worth the binge. If you want to take it even further, read her pilots and episodes for yourself! The TSL Script Library hosts a number of them that you can download and read for free:
---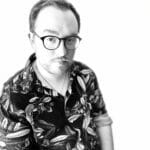 David Wayne Young is an independent film producer and screenwriter with years of experience in story analysis, even providing coverage for multiple international screenwriting competitions. David's obsessions include weird fiction and cosmic horror, and he's formally trained in the art of tasting and preparing gourmet coffee in various worldly traditions, from Turkish coffee to hand-tamped espresso — all enjoyed while writing, of course.