5 Trademarks of a Jordan Peele Screenplay
These things are peak Jordan Peele horror.
Known previously for his comedy work, especially in the sketch comedy series Key and Peele, Jordan Peele is now one of the biggest names in horror with his penchant of pushing and redefining the boundaries of the genre.
It's present in his work as the narrator in the contemporary reimagining of the horror anthology, The Twilight Zone, but you may be more familiar with some of the films he's written that fit this genre. From the new Candyman coming out to his directorial debut, Get Out, Peele now has an established, noticeable style in his writing that clearly delights horror audiences.
Having a close look at Get Out and at Us, I was able to pinpoint the most telling trademarks of his writing. Read on to learn what they are!
Oh! And in case you're unsure, I've got some mild spoilers to these features — so beware.
Conditioning The Audience, Especially With Sound
Much of what we see in a Jordan Peele script has to do with setting an expectation: in Us, one of these expectations is the fact that nothing can be trusted visually. For those of you who have seen the film, you'll know what I mean. For those of you who haven't yet, trust me when I say, "looks can be deceiving."
But the audience is conditioned for this, slowly but surely, as the eventual arrival of mysteriously recognizable strangers simply makes for the tip of the iceberg. Visions of peace and solidarity become something else entirely, and there's even an element of mental trauma that gives readers a reason to doubt.
In Get Out, though, the conditioning even becomes a part of the story — as even the sound of a teaspoon clinking plays an important role in action, while still tipping off the audience. As if that weren't enough, though, Get Out and Us were both written with older songs in mind for a portent of danger, with "Run Rabbit Run" and "Itsy-Bitsy Spider" playing these roles most noticeably in each film respectively.
The Emphasis On The Psyche
Not all horrors stress the importance of psychological trauma — but Peele's screenplays certainly play out this way. For one, there's the fact that each beginning includes the feeling of being cornered, rather than killing a victim. Another indicator is the way that psychiatrists and the mention of mental states have significance in each story.
But more than that, the focus on structure in each story is a settling of psychological discomfort for the viewer before some actual scary surprises become apparent to the protagonist about halfway through. Looking for more proof that the psyche is one of Peele's favorite focal points? Consider the fact that certain antagonists within both narratives have explanations for their actions, using their own feelings, their thoughts, their psyche, and perception of things, to try justifying their heinous acts.
A Group Of Ominous Adversaries
You can't watch Get Out without knowing the feeling of Otherness that's forced on Chris during his time with his girlfriend's family; in Us, another type of Otherness is explored, as is seen when Adelaide learns about her attackers in detail. In both cases, though, there's a sense that something's inherently, undeniably off about a certain set of people within the narrative. Whether it's the creepy silence that washes over the party in Get Out when Chris departs, or whether it's the eerie familiarity of the attackers in Us, each one accomplishes the same goal in different ways.
But in both, we get a reveal at the end (with hints long before this) that there is an ominous group with nefarious purposes behind each one. How that group takes advantage of each protagonist, though, is eventually made clear in the end, with devious detail.
Animal Traits, Shapes, and Descriptions
It starts with the "wet eyes" of animals — overcrowded rabbits in a cage, or a deer meeting its early demise. Both stories have them, and while rabbits prove to be a recurring feature in Us, even the screenplay of Get Out makes a rabbit reference, with "Run Rabbit Run" just before Andre is attacked. But there's more! 
Animalistic traits are apparent in the attackers present in Us, making them seem relatively inhuman. In Get Out, the depths of Chris's mind reveal a monstrous presence with deer antlers, and he finds himself in a room filled with taxidermied animals when things are at their darkest. It's fair to say that between the descriptions, the traits, and the actual physical animals depicted, these images are each used to evoke something in the audience.
Escape… Of A Sort
I warned you. Spoilers from the literal last pages of each screenplay lie ahead. For both stories, there's a sense of relief as each protagonist finds a way to fight past or through their aggressor. In short, each one seemingly escapes. The only caveat? Well, if you must know, in one of these two films, there's a reveal that makes this escape seem a lot less real, and a lot more sinister. But don't try to guess! Watch or read them both, and get the satisfaction of seeing it happen right before your eyes. 
Conclusion
Jordan Peele's work is continually spreading into different genres, but insofar, his most recent features are horror films — with Candyman, his reimagining of the horror cult classic, coming to theaters soon. There's a lot about his work that stands out as genre-specific, but of course, there are traits that feel all his own when put together in his current style. If you're looking forward to seeing or reading Candyman to find out if the proverbial shoe still fits, you're not the only one. I'll be bringing this list with me, while trying to avoid popcorn butter stains — or screaming.
---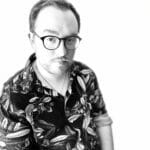 David Wayne Young is an independent film producer and screenwriter with years of experience in story analysis, even providing coverage for multiple international screenwriting competitions. David's obsessions include weird fiction and cosmic horror, and he's formally trained in the art of tasting and preparing gourmet coffee in various worldly traditions, from Turkish coffee to hand-tamped espresso — all enjoyed while writing, of course.
Tags