40 Incredible Movies Based on True Stories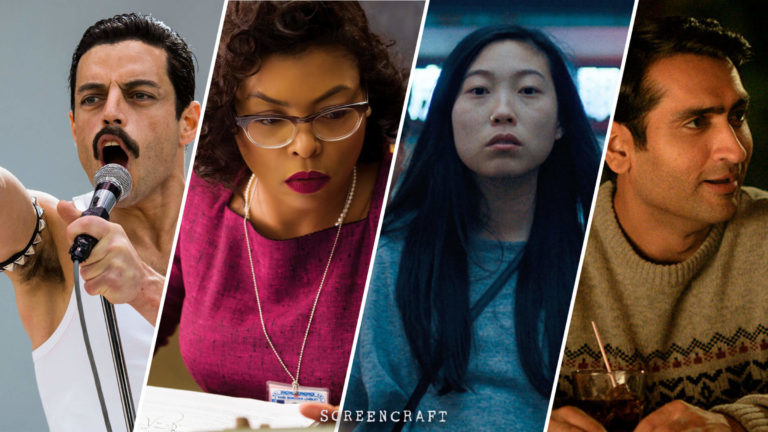 What are your favorite movies based on true stories?
They say that real life is stranger than fiction, so it only makes sense for screenwriters to turn to true stories when it comes time to put pen to paper.
Movies based on true stories can be just as inspirational, harrowing, heartfelt, dramatic, unbelievable, and funny as those that are purely fiction. Plus, they have that intriguing "based on a true story" quality that makes them even more appealing to audiences.
The 40 movies on this list run the gamut from historical epics to musical memoirs to nose-to-the-grindstone narratives, but just because they're all based on true stories doesn't mean they're all the same. There are many ways to tell a story, after all.
Spotlight (2015)
Spotlight follows a team of investigative reporters at the Boston Globe as they attempt to expose the systemic sexual abuse cover-up by the Catholic Church. This Best Picture-winning movie features a stellar ensemble, gripping drama, and a highly realistic portrayal of the journalistic process.
Bohemian Rhapsody (2018)
Named for one of their most well-known songs, Bohemian Rhapsody tells the story of Freddie Mercury and the formation of the legendary rock band Queen. The movie features all of the biggest Queen hits and culminates with an incredible recreation of the group's famous Live Aid performance in 1985.
On the Basis of Sex (2018)
Before the notorious RBG became a beloved American icon, she was a hardworking, scrappy lawyer who decided to take on a tax law case that would become a landmark in gender discrimination. It doesn't hurt that the screenplay was written by the late, great Supreme Court Justice's very own nephew.
Hustlers (2019)
The story of a group of cunning, down-on-their-luck former strippers who decide to swindle their Wall Street clients by running up their credit cards sounds too crazy to be true. But in fact, Hustlers is based on real events detailed in a 2015 New York Magazine article.
Moneyball (2011)
Moneyball the movie was based on "Moneyball" the non-fiction book by Michael Lewis, who wrote about the Oakland Athletics' 2002 season during which general manager Billy Beane attempted to rewrite America's favorite pastime using an analytical, numbers-based "moneyball" approach — phew, that was a moneyball mouthful. But with Aaron Sorkin's magnificent monologues and Brad Pitt's gorgeous hair, how can you go wrong?
Wild (2014)
Can you imagine hiking over 1,000 miles through the wilderness? Me either. I can't even imagine hiking 10, but hey -- I'm a writer, not a hiker. Wild is the crazy true story of Cheryl Strayed, who, after her life fell apart, decided to hike the Pacific Crest Trail on an epic journey of self-discovery and healing.
Good Night and Good Luck (2005)
In the 1950s, an epic battle played out on the silver screen. The most interesting part? The men engaged in the battle didn't actually interact with one another. Good Night and Good Luck tells the story of how journalist Edward R. Murrow and his CBS news team took on Senator Joseph McCarthy and his anti-Communist musings during the height of the Red Scare using their weapon of choice: television news.
Hidden Figures (2016)
We all know that NASA put a man in space in the 1960s, but until 2016, not many knew about the incredible women who helped make that happen. This feel-good biographical drama follows Katherine Johnson, Dorothy Vaughan, and Mary Jackson, three female mathematicians who worked at NASA during the height of the Civil Rights era.
Schindler's List (1993)
This classic film follows Oskar Schindler, a German industrialist who saved over a thousand Polish Jews during the Holocaust by employing them in his factories. Spielberg's epic WWII drama will go down as one of history's most well-known movies based on a true story.
Judy (2019)
Though most people know her from The Wizard of Oz, Judy turns its eye on beloved actress Judy Garland. The film flashes back to her playing Dorothy Gale as a teenager but frames the overall story by focusing on Garland's sold-out "Talk of the Town" concerts in London near the end of her life.
Lincoln (2012)
Yet another Spielberg historical epic, Lincoln follows America's sixteenth president in the final four months of his life, as he works to abolish slavery at the end of the Civil War and cement his legacy.
Jackie (2016)
Partly based on a Life magazine interview from 1963, Jackie provides an inside look at one of America's most well-known First Ladies immediately following the most difficult experience of her life.
The Wolf of Wall Street (2013)
This over-the-top black crime comedy is, indeed, based on the true story of disgraced stockbroker Jordan Belfort. Not only does it have a record amount of swear words, but The Wolf of Wall Street also features a protagonist who speaks directly to the audience about the legality and morality of his own actions.
The Big Short (2015)
Known for its inventive cameo appearances, fourth-wall-breaking narrator, and star-studded cast, Adam McKay's comedy-drama explained how the financial crisis of 2008 was caused by a national housing bubble so well that it landed him an Academy Award for Best Adapted Screenplay.
The Farewell (2019)
Not all movies based on true stories are of the epic nature a la Lincoln or Schindler's List. Sometimes the most affecting are those that come from very personal, very true stories, like Lulu Wang's comedy-drama The Farewell. Based on Wang's own life experiences, the movie follows a young 20-something Chinese American who travels to China with her family under the guise of a wedding, to see their terminally ill matriarch one last time.
Julie & Julia (2009)
Though we all eat three meals a day, not many biographical films focus on the kitchen. Julie & Julia, however, does just that. This comedy-drama tells interweaving stories of famous chef Julia Childs and young New Yorker Julie Powell, who set out to complete all 524 recipes in Child's cookbook in one year.
Rocketman (2019)
Some people deserve a movie version of their life that's just as fantastically epic as they are. Elton John happens to be one of those people. And the fantastical epic based on his life is Rocketman, a musical biopic that doesn't hold anything back.
Titanic (1997)
The logline is simple: star-crossed lovers meet on a doomed ocean liner. The story at the center of James Cameron's romantic epic may be fictional, but the backdrop of the story is entirely real — which makes this film truly unforgettable.
Walk the Line (2005)
When a musician makes it big, everyone wants to know how they became a star. Based on the singer's own autobiographies, Walk the Line centers on country music artist Johnny Cash and tells the story of his romance with June Carter and explains how he sang his way to the top of the charts.
I, Tonya (2017)
In real life, figuring out the truth comes down to conflicting he-said-she-said perspectives. I, Tonya embodies this like no other film. With an inventive framing device and characters whose recollections of the events differ drastically, this biographical comedy-drama about controversial figure skater Tonya Harding is a roller coaster ride from start to finish.
The Big Sick (2017)
It's not often that romantic comedies are based on true stories, but when you have a romance as wild as Kumail Nanjiani's, it's totally deserving of a big-screen adaptation. Loosely based on Nanjiani's real life story, The Big Sick follows a couple with vast cultural differences whose relationship is put in jeopardy when one of them is hospitalized.
Mank (2020)
Hollywood loves to tell stories about Hollywood. David Fincher's black-and-white drama Mank focuses on Herman Mankiewicz's development and writing of Orson Welles' classic film Citizen Kane. It's a movie about a movie — does it get any better?
Bombshell (2019)
Based on true accounts from former Fox News employees, Bombshell dramatizes the story of how several women put their careers on the line in order to expose decades of sexual harassment by CEO Roger Ailes.
Dunkirk (2017)
Christopher Nolan's epic war drama details the WWII evacuation of Dunkirk through three different perspectives — soldiers on land, sailors at sea, and pilots in the air — in a cascading narrative that turned out to be one of Nolan's biggest undertakings.
Ma Rainey's Black Bottom (2020)
Based on August Wilson's play of the same name, this musical biopic starring Viola Davis and Chadwick Boseman centers on a single 1920s recording session with Ma Rainey and her band.
The Other Boleyn Girl (2008)
Though it was adapted from a novel of the same name, the basic events that transpire in The Other Boleyn Girl are entirely true. The historical romance recounts King Henry VIII's relationship with two sisters from the wealthy Boleyn family, one of whom met an untimely end and joined the tragic line of Henry's many doomed wives.
42 (2013)
There's a reason the number 42 is retired for all Major League Baseball teams. That reason is Jackie Robinson, the first black baseball player in the MLB, whose incredible story of overcoming adversity in athletics is told in the biopic42.
The Imitation Game (2014)
Sometimes it seems like Hollywood will never run out of stories from World War II to adapt for the big screen. The Imitation Game is another historical drama set in the second world war. It tells the true story of Alan Turing, a brilliant mathematician tasked with decoding the machine the Nazis used to send coded messages.
Marley and Me (2008)
Not all movies based on true stories are about big battles or awesome athletes — some are just about man's best friend. Based on a memoir of the same name, Marley and Me tells the heartfelt story of how one mischievous Labrador retriever changed the lives of a newlywed couple.
Argo (2012)
Once upon a time… the CIA dreamed up a fake sci-fi movie in order to get into Iran and rescue some American diplomats during the 80s. And it worked. No joke. That's the very true story of Argo, a historical drama thriller directed by and starring Ben Affleck.
The Social Network (2010)
Another Sorkin-penned biopic, The Social Network details the story of a little social website that would become a tech giant known 'round the world. Yep, it's the story of Facebook.
Seabiscuit (2003)
Long before social media trends… long before viral videos swept the Internet… there was a story about a racehorse that became a sensation across the nation. Based on Laura Hillenbrand's meticulously researched narrative non-fiction book, Seabiscuit tells a classic underdog tale of a jockey and horse who made history in the "race of the century."
The King's Speech (2010)
Queen Elizabeth might have an entire Netflix show devoted to her, but if you want her dad's story, you'll have to check out The King's Speech. This historical drama is all about the future king's struggle with a speech impediment, and the friendship he develops with his speech therapist as he ascends the throne.
The Theory of Everything (2014)
Before Stephen Hawking was Stephen Hawking, he was a young man in love with a brilliant literature student. This romantic drama charts the relationship between Stephen and Jane Hawking as the former completes his groundbreaking work and struggles with a debilitating disease.
Hotel Rwanda (2004)
During the Rwandan genocide in 1994, a brave hotel manager saved the lives of over a thousand refugees by allowing them to shelter in his hotel. The incredible true story was later turned into a historical drama featuring Don Cheadle and Joaquin Phoenix.
The Glass Castle (2017)
Based on the memoir of the same name, The Glass Castle tells the heart-wrenching, beautiful story of Jeannette Walls' childhood in poverty and her complex feelings about her upbringing later in her life.
Zodiac (2007)
Sometimes the most compelling stories are the ones that don't yet have an ending. Zodiac is one of those stories. The 2007 film centers on the police manhunt for the Zodiac killer in the 1960s and 70s. The producers spent a year-and-a-half doing their own research into the Zodiac murders, though the case still remains one of the most infamous unsolved crimes in American history.
The Blind Side (2009)
The Blind Side is the amazing story of how Michael Oher overcame poverty to end up playing in the NFL. This sports drama is based on yet another Michael Lewis book that details the very true story of Oher and his adoptive parents.
Vice (2018)
There are plenty of movies about American presidents, but it's not often that you come across a movie about a vice president. Adam McKay's biting black comedy centers on the true story of Dick Cheney, the man who rose through the political ranks of Washington to become the most powerful VP in U.S. history.
House of Gucci (2021)
When an outsider falls in love with the heir to the House of Gucci, their romance becomes an epic battle for control over the iconic Italian fashion brand. Lady Gaga headlines House of Gucci, the film that tells the hard-to-believe true story of Patrizia Reggiani and Maurizio Gucci.
---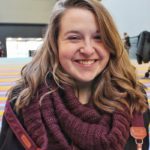 Britton Perelman is a writer and storyteller from the middle of nowhere, Ohio. She's had jobs in travel writing, movie trailers, and podcasting, and is currently getting her MFA in Screenwriting at the University of Texas at Austin. When not writing, Britton is most likely belting along to Broadway musical soundtracks, carefully making miniature bookshelves, or napping with her dog, Indiana Jones. Find more of her writing on her website or follow her on Instagram.
Tags