21 Series Bibles That Every TV Screenwriter Should Read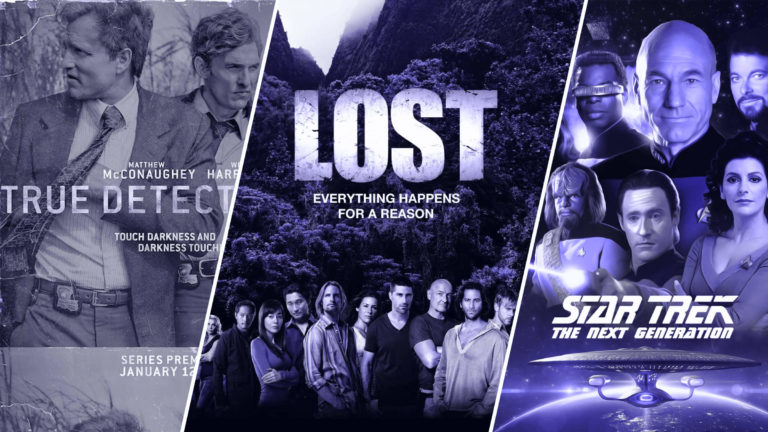 What are the best examples of TV series bibles that screenwriters can learn from?
If you're writing an original television pilot and developing a pitch for the potential series, your research has likely led you to that dreaded document — the series bible.
Have you already written a TV Pilot? Enter the ScreenCraft TV Pilot Screenplay Competition here.
The History of the Series Bible
In the beginning, writers rooms of shows that had been on the air for multiple seasons would create show bibles specifically for the purpose of informing incoming new writers. Because the shows had multiple seasons, writers would come and go. To ensure that the nature of the show wouldn't change as those new writers came in, the series bible was created as a reference tool.
Today's Series Bible
As television grew, the use of the series bible has evolved.
Producers and writers now use the template of a series bible as a selling tool for networks — they accompany spec pilot scripts.
The pilot script is the introduction of the story while the connected series bible showcases the long-term potential. It's a selling tool.
Learn the best way to structure your screenplay with this free guide.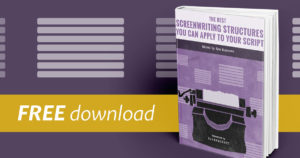 Series Bible Format
No two series bibles are alike. In fact, to stand out, you may want to employ your own visual and informational presentations.
With that in mind, we offer twenty-one TV series bibles that you can use as roadmaps to creating your own unique versions to accompany your TV pilot scripts.
Click on each image to read the series bible!
Adventure Time

(2010-2018)
A 12-year-old boy and his best friend, wise 28-year-old dog with magical powers, go on a series of surreal adventures with each other.

Battlestar Galactica

(2003-2009)
When an old enemy, the Cylons, resurface and obliterate the 12 colonies, the crew of the aged Galactica protect a small civilian fleet - the last of humanity - as they journey toward the fabled 13th colony, Earth.

Carnivale

(2003-2005)
During the Great Depression, an Oklahoma farm boy and a charismatic minister learn that they are key players in a proxy war being fought between Heaven and Hell.

Dark Skies

(1996-1997)
In 1960s America, a young couple struggles to expose the truth about a hidden alien invasion, while a secret government organization follows its own agenda in dealing with the threat.

Fargo

(2014-Present)
Various chronicles of deception, intrigue, and murder in and around frozen Minnesota. Yet all of these tales mysteriously lead back one way or another to Fargo, North Dakota.

Freaks and Geeks

(1999-2000)
A high school mathlete starts hanging out with a group of burnouts while her younger brother navigates his freshman year.

Grey's Anatomy

(2005-Present)
A drama centered on the personal and professional lives of five surgical interns and their supervisors.

He-Man and the Master of the Universe

(1983-1985)
The most powerful man in the universe, He-Man, goes against the evil forces of Skeletor to save the planet Eternia and to protect the secrets of Castle Grayskull.

Lost

(2004-2010)
The survivors of a plane crash are forced to work together in order to survive on a seemingly deserted tropical island.

New Girl

(2011-2018)
After a bad break-up, Jess, an offbeat young woman, moves into an apartment loft with three single men. Although they find her behavior very unusual, the men support her — most of the time.

Poltergeist: The Legacy

(1996-1999)
A secret society that began many centuries ago accumulates knowledge and artifacts to help fight against the evil in the world.

Scrubs

(2001-2010)
In the unreal world of Sacred Heart Hospital, intern John "J.D." Dorian learns the ways of medicine, friendship, and life.

Six

(2017-Present)
Navy SEAL Team Six attempt to eliminate a Taliban leader in Afghanistan when they discover an American citizen working with the enemy.

Star Trek: The Next Generation

(1987-1994)
Set almost 100 years after Captain Kirk's five-year mission, a new generation of Starfleet officers set off in the U.S.S. Enterprise-D on their own mission to go where no one has gone before.

Star Trek: Deep Space Nine

(1993-1999)
In the vicinity of the liberated planet of Bajor, the Federation space station Deep Space Nine guards the opening of a stable wormhole to the far side of the galaxy.

Star Trek: Voyager

(1995-2001)
Pulled to the far side of the galaxy, where the Federation is seventy-five years away at maximum warp speed, a Starfleet ship must cooperate with Maquis rebels to find a way home.

Star Trek: Enterprise

(2001-2005)
A century before Captain Kirk's five-year mission, Jonathan Archer captains the United Earth ship Enterprise during the early years of Starfleet, leading up to the Earth-Romulan War and the formation of the Federation.

Stranger Things

(2016-Present)
When a young boy disappears, his mother, a police chief, and his friends must confront terrifying forces in order to get him back.

Read ScreenCraft's How to Sell Your TV Series the Stranger Things Way!
Terra Nova

(2011)
Centers on the Shannons, an ordinary family from 2149 when the planet is dying, who are transported back 85 million years to prehistoric Earth where they join Terra Nova, a colony of humans with a second chance to build a civilization.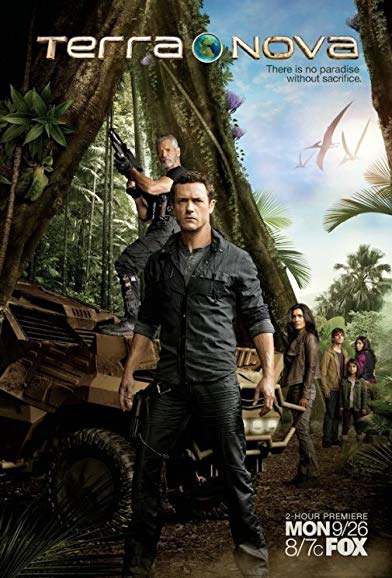 True Detective: Season One

(2014)
Seasonal anthology series in which police investigations unearth the personal and professional secrets of those involved, both within and outside the law.

The Wire

(2002-2008)
Baltimore drug scene, seen through the eyes of drug dealers and law enforcement.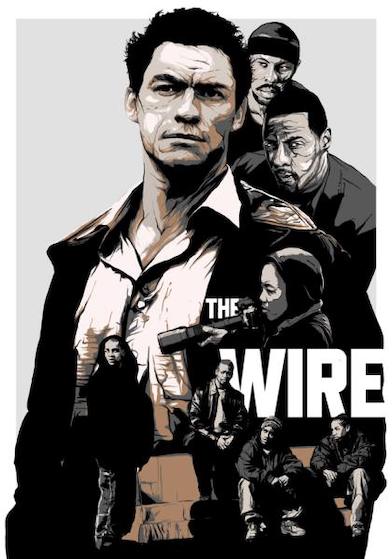 Read ScreenCraft's 11 Pro Steps to Developing Your TV Show Bible!
---
Ken Miyamoto has worked in the film industry for nearly two decades, most notably as a studio liaison for Sony Studios and then as a script reader and story analyst for Sony Pictures.
He has many studio meetings under his belt as a produced screenwriter, meeting with the likes of Sony, Dreamworks, Universal, Disney, Warner Brothers, as well as many production and management companies. He has had a previous development deal with Lionsgate, as well as multiple writing assignments, including the produced miniseries Blackout, starring Anne Heche, Sean Patrick Flanery, Billy Zane, James Brolin, Haylie Duff, Brian Bloom, Eric La Salle, and Bruce Boxleitner. Follow Ken on Twitter @KenMovies
---
For all the latest ScreenCraft news and updates, follow us on Twitter, Facebook, and Instagram.
Tags