20 Horror Shorts You Can Watch Online Right Now (If You Dare)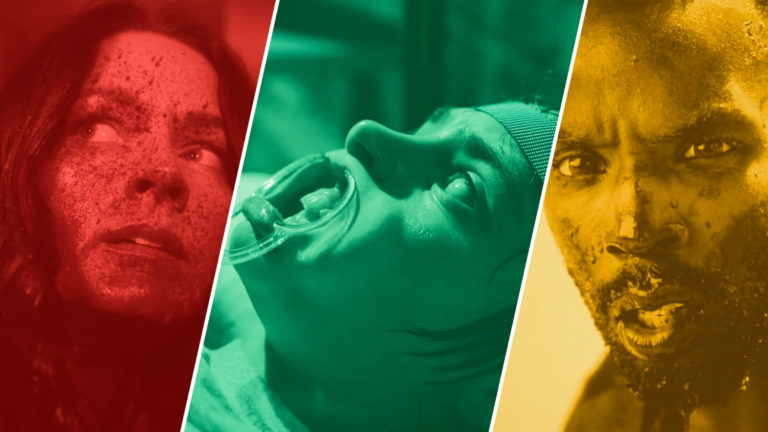 Everyone needs a good scare now and again. Over the years, we've all found a 6-minute or half-hour-long horror film that gave us pause, made us rethink our lives, or scared us breathless. Well, at least I know I have.
So, as we head into the spookiest time of the year, let's take a look at some of the best horror shorts that you can watch right now online — stuff that really inspires viewers — or scares the hell out of them. Whichever works best, am I right?
Miner's Mountain
In a town where some horrible killings have been kept quiet, the sheriff might know more than he's letting on. Miner's Mountain is a place I wouldn't want to go in the dark… and if the film is any indication, neither should you.
Irradiation
Made in the Unity game engine, this ultra-realistic 3D animation explores a postnuclear Russian wasteland, and what Evgeniy finds there might just defy explanation. Cosmic horror like this really makes you wonder what's real.
A Sickness
Living alone with a horrifying secret in his home, Stephen is not everything he appears to be. But you'll find that out soon enough. This psychological thriller blends with horror to create something truly special and surprising.
The Rule of Three
Superstition can have such a deep and profound effect on our lives if we let it. There are, of course, the psychological effects — but is there more to it than that? Find out by watching The Rule of Three.
Tantrums
Psychological horror and thriller elements play out beautifully in this short film about a manipulative teen (with effective acting, I might add). This short proves that it's true what they say: "Some people will do anything to get what they want."
Makr
Following an exorcist that visits a couple, Makr is a film about the choice to deceive — and the ways one has to live with that choice when the time comes.
The History of Monsters
Loneliness and death feel so close together sometimes. That's never more true than in The History of Monsters, where the protagonist's monster-filled nights suddenly have one more person in them — a stranger she may not be able to trust.
Night Crawl
It's a prison break, and then some. Two guys planning their escape find themselves with a bigger problem than their jail cell when their tunnel crawl leads to a startling discovery.
Lights Out
The goal was to scare you in less than three minutes, but this short film did such a good job, and so uniquely, that it became a major theatrical sensation. Warning: you might not turn out the lights anymore after watching this one.
Stucco
Disturbing images, psychological terror, and a main character with a phobia? This short checks off all three on the list and makes it hard to look away.
Mamá
If you remember this name, it might be because Guillermo del Toro directed a feature of the same name. He saw this short and was so inspired by its truly scary energy and atmospheric, well-planned vision, that he decided to take it a step further.
The Jigsaw
Creepy antique salesmen and dusty old puzzles can be scary as all hell if you get it just right. That's what you get with The Jigsaw. 
Daddy's Girl
When a father and corrections officer making his way home discovers a discarded bicycle, he follows a trail to discover that there just might be a little girl in trouble.
Duérmete Niño
A devout mother tries to get a good night's sleep but keeps hearing something disturbing on the baby monitor. Don't watch this if you're an anxious parent of an infant.
Special Day
Everyone's birthday is special, but Emily's is about to become unforgettable. In this short, it's all about the gifts — namely, the one that Emily's family has been so eager to share with her.
Arrêt Pipi
Yup, it's a story about a bathroom break, hence the name. A couple goes into the bathroom for an encounter that will make you think twice on every road trip.
Demon
An injured man with a troubled past finds refuge in the desert. But he discovers a secret that might change his thoughts on the man who saved him.
We Together
This horror-comedy short uses visual storytelling in a perfect way, and it incorporates dance to make it an impossibly satisfying film to watch — even if you don't often watch zombie movies.
Dawn of the Deaf
With the climax's beautifully creative use of ASL subtitles, this film chronicles a horrific, deadly event that seems to leave deaf people unaffected. Unless you count the aftermath, that is.
Oscar's Bell
A camping trip with his son and his dog leaves Duncan with a traumatic experience and a question of what's really out there.
If you're looking for a fun way to do movie night, try marathoning this list of shorts for you and your bravest friends. Now, get to watching!
Read More: 10 Great Short Christmas Movies That'll Bring You Cheer
---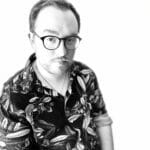 David Wayne Young is an independent film producer and screenwriter with years of experience in story analysis, even providing coverage for multiple international screenwriting competitions. David's obsessions include weird fiction and cosmic horror, and he's formally trained in the art of tasting and preparing gourmet coffee in various worldly traditions, from Turkish coffee to hand-tamped espresso — all enjoyed while writing, of course.
Tags