12 Best Short Stories to Read for Screenwriting Inspiration
Want to adapt a short story into a screenplay? Here are some fantastic short stories to get your creative wheels turning.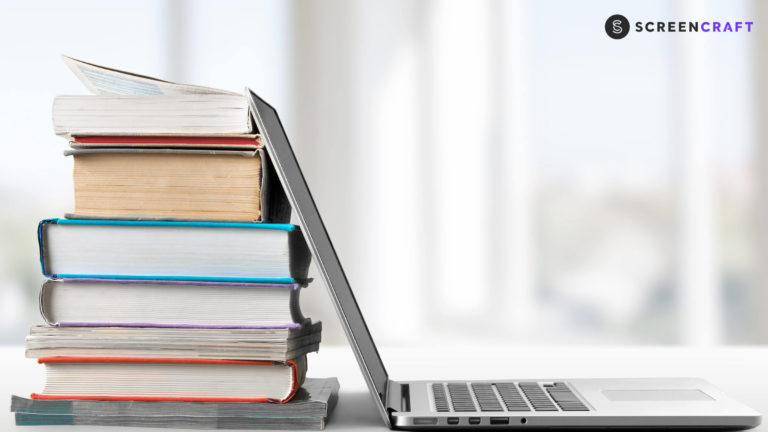 There are so many great short stories to read out there, but if you're a screenwriter, you might want to take a look at the ones that would make a great film adaptation.
Why? Well, not only have film adaptations been all the rage in Hollywood for quite some time, but short stories can also provide writers material with a ton of benefits before they ever touch their keyboard. (More on that later.)
Here are some short stories you should consider adapting into a film, including stories in the public domain. (That means it's fair game, people!)
Short Stories to Read If You Want to Write a Film Adaptation
Edgar Allen Poe
So many films have been made from Poe's dark and deliciously morbid stories, that it's a terrible shame he had to die young and nearly penniless. But such is the life of a freelance writer, even one who lived two centuries ago. All that blood under the bridge is good news for any screenwriter who wants to journey into the land of the macabre. Here are some of Poe's stories to consider.
This is a tale about a man in an abusive relationship with a mysterious black cat that deals with themes of insanity and psychological guilt.
This story is widely seen as one of the first science fiction stories and considering it's about the consequences of a natural disaster – a hurricane and a whirlpool that causes a shipwreck – it may be a timely adaptation as wild weather patterns continue to make headlines.
Considered to be the first detective story, "The Murders in the Rue Morgue" is about a fictional detective, C. Auguste Dupin, who tries to solve a double murder that may involve an orangutan. Dupin is said to have influenced other fictional detectives like Sherlock Holmes and Hercule Poirot, so it's likely he may provide some inspiration for your own characters.
Arthur Conan Doyle
Speaking of great detective characters, Sherlock Holmes is one that has also done exceedingly well at the box office and on television. It seems audiences can't get enough of the clever detective who uses a wide range of skills and experience to solve crimes.  
This book is a collection of 12 short stories that feature the master at work, looking past red herrings and uncovering criminal motives. If anything, the structure of these stories will help any writer map out their own whodunnit plot and resolution. 
If Sherlock Holmes is just too iconic for you, take a look at this collection of 12 short stories that don't involve Holmes but do involve suspense, surprise, and even a femme fatal. One story in the collection, "The Nightmare Room," is about Lucile Mason, a beautiful and "dangerous woman" who may be poisoning her husband. 
O. Henry
O. Henry is best known for his use of irony or a gut-punching emotional twist that comes at the end of his short stories. The term "at sixes and sevens" refers to a situation or relationship that is in a state of confusion or disharmony – likely something to which we can all relate. The 25 short stories in this collection all explore this theme that readily provides big conflict. 
Jacob and Wilhelm Grimm
Hollywood has long had a love affair with classic fairy tales, and Disney has made billions of dollars adapting them. Though we may not need a new version of "Rapunzel" or "Hansel and Gretel," fairy tales are deeply psychological and may inspire you to explore archetypes and primal fears or add a fantasy element to your screenplay. 2017's The Shape of Water was an adult fairy tale that explored themes of "otherness" and won the Oscar for Best Picture. 
Louisa May Alcott
Female struggle powered by enduring optimism are themes Alcott explored consistently and, judging by the success of Greta Gerwig's Oscar-Winning Little Women from 2019, these themes still resonate today. This "Scrap Bag" is the first of six volumes and offers 14 short stories.  
Virginia Woolf
Virginia Woolf's writing was a century ahead of its time when it came to gender fluidity and sexuality, particularly in the novel Orlando: A Biography. Monday or Tuesday is a collection of 8 short stories that showcase the writer's progressive, free-spirited point of view.
Stephen King
Did you know you can apply to adapt a Stephen King short story for a mere buck? It's called the Dollar Baby program and since 1977, aspiring filmmakers and students have been making films based on 23 short stories by the master horror writer we all love and respect. Not all of King's short stories are available but it's still a great opportunity to create a film or screenplay based on a story by one of the best American writers of all time.
Victorian Romantic Short Stories
If you're a fan of Jane Austen and the romance genre, here's a collection of stories that might be just your speed. Corsets, coincidences, and forbidden crushes reign supreme in this assortment of 6 stories that will get your heart racing. 
Ghosts Only
Whether you believe in the supernatural or not, everyone loves a good ghost story at the movies. Well-constructed thrills and chills never get old. Here's a collection of 15 short ghost stories, including "A Ghost" by Guy de Maupassant. 
Why Does Hollywood Love Adaptions?
Hollywood filmmakers love to adapt literature, both fiction and nonfiction, into feature films. Why?
Typically, a successful book or memoir will have an established fan base and film studios know that can translate into ticket sales. Just think of the Harry Potter series, The Hunger Games series, and the Lord of the Rings series.
What you may be surprised to discover is that Hollywood has also been keen on using short stories as the basis for feature films because they are often easier to adapt into a two-hour film than full-length novels. Drive My Car, Pete's Dragon, Million Dollar Baby, Apocalypse Now, Memento, The Shawshank Redemption, The Invisible Man, Brokeback Mountain, Arrival, Breakfast at Tiffany's, 3:10 to Yuma, All About Eve, Secretary, and 2001: A Space Odyssey, are all great movies adapted from short stories.
Why You Should Adapt a Short Story into a Screenplay
So, why should you adapt a short story (or any other type of literary) into a screenplay? There are several reasons short stories, typically with fewer than 10,000 words, are perfectly suited for a two-hour film.
A short story usually begins very close to the climax of the story (eliminating a ton of exposition or backstory).

Short stories usually have a limited number of characters.

Short stories tend to take place in a distinct, visually-intriguing setting.
All these elements help to create the most excitement and conflict in a limited amount of time. That's a big win for a screenwriter!
How to Adapt a Book into a Screenplay
If you're inspired to turn one of these short stories into a screenplay but aren't sure how to do it, you might want to do a little homework.
Learn from successful writers who have done it before. The Bay of Silence writer Caroline Goodall shares a lot of great insight in an interview with The Filmmakers Podcast. Five Feet Apart scribes Mikki Daughtry and Tobias Iaconis have explained their process.
Read guides that explain how to write great movie adaptations. To get you started, here are 5 things you should do right off the bat to write an adaptation:
Don't Adapt What You Don't Have the Rights To
Find the Cinematic Elements of the Story
Find the Core Beats of the Story and Characters
Merge or Delete Secondary Characters
Write an Original Script Version of the Source Material