101 Family-Friendly Story Prompts
These prompts are perfect for stories the whole family can enjoy.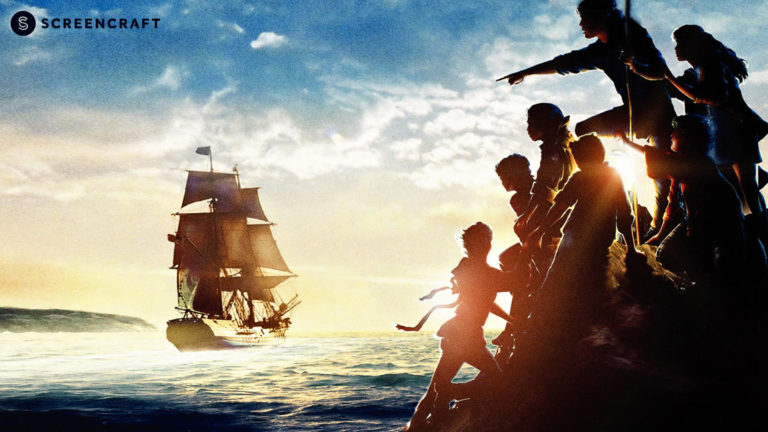 Do you want to write in the family genre but need help conjuring compelling family-friendly stories and concepts? Sometimes reading simple story prompts is the easiest way to get those creative juices flowing.
We've put together 101 original story prompts that can help inspire your next family-friendly screenplay. Check them out below and then continue on for a deeper dive into how to craft these types of stories.
Note: Because we're all connected to the same pop culture, news headlines, and inspirations, any similarity to any past, present, or future screenplays, novels, short stories, television pilots, television series, plays, or any other creative works is purely coincidence. These story writing prompts were conceived on the fly without any research or Google search for inspiration.
101 Family-Friendly Story Prompts
1. Two treasure-hunting families race against time to find the same treasure in four different potential locations.  
2. Siblings that lost their parents find a portal to heaven and they go on an adventure to find them. 
3. A gamer wakes up in his favorite car racing game and must win multiple races to survive.
4. A young boy searches for his lost father in the nearby mountains.
5. A family of space travelers crash lands on an exotic planet.
6. A family discovers a series of mysterious tunnels underneath their house.
7. A father and son go on a safari and must survive the elements when they lose track of their guides. 
8. A family befriends a monster discovered living underneath the children's bed. 
9. Parents learn that their college-age daughter has disappeared into the jungles of a foreign country.
10. A family struggles to survive a destructive meteor shower.
11. A mother wants to realize her life-long dream and train for the Olympics. 
12. A father is tasked with coaching his son's soccer team, even though he has never played the sport.
13. A family is chosen to be the first to fly in space.
14. A family is chosen to be the first to colonize Mars.
15. A little boy begins to develop superhuman strength. 
16. A family that loses everything in a fire must rebuild their life. 
17. A family is sucked into their favorite TV show. 
18. An estranged family is reunited after one of them makes a wish. 
19. The President of the United States and his family go incognito to live a normal life. 
20. A family of famous superheroes goes incognito to live a normal life. 
21. A family traveling the stars on the space-version of Titanic must survive when it hits an asteroid. 
22. A family travels to the American Frontier to find their new home.
23. A star baseball recruit struggles to decide whether he should take a scholarship or go pro.
24. A family of movie lovers discovers a portal where they can enter their favorite movie worlds.
25. Siblings learn that their parents used to be international spies.
26. A family on a wilderness retreat stumbles upon a group of armed criminals.
27. A rich and affluent family loses everything and must live in the ghetto. 
28. Parents find a way to travel to the future to see how their kids will turn out. 
29. A family of explorers searches the ocean for the lost city of Atlantis. 
30. A family finds a lost city underneath their farmland. 
31. Siblings start a successful business after their parents lose their jobs. 
32. Two brothers do everything they can to ensure that their family gets to keep their house. 
33. Two sisters navigate the difficult world of teen angst as their parents navigate the difficult world of keeping up with the Joneses. 
34. A family ends up searching for a mythical island paradise during their summer vacation.  
35. A family is shipwrecked on an uncharted island. 
36. A family of racecar drivers race across the country in the ultimate race. 
37. A family of pilots discovers a strange city in the clouds. 
38. A robot from the future befriends a family.  
39. A family on a canoe trip is whisked away down the Mississippi River during a horrible storm and flood. 
40. Kids discover an underground world. 
41. A bullied boy wakes up as a strong knight in a fantasy world. 
42. A boy dreams that his family is actually a royal family in a fantasy world. 
43. A family must survive when their plane crashes. 
44. A family is willed an old castle. 
45. A family is whisked away to the world of Oz. 
46. A family sailing on the ocean discover an injured mermaid. 
Read More: Character Breakdown: What Makes Ariel More Than Just A Little Mermaid?
47. A sailor decides to sail into the infamous Bermuda Triangle to find his brother that was lost at sea years ago.
48. A town must survive the worst flood in history. 
49. A family of storm chasers must survive a unique weather system that creates multiple F5 tornadoes. 
50. Parents meet their younger selves.
51. Aliens attack a small farm family after the rest of the country has been destroyed. 
52. An outcast nerd discovers that he's actually a revered prince from another planet, hidden by his royal family to escape an evil space lord. 
53. A family of wizards must defeat an old foe. 
54. A family wakes up from cryosleep in a spaceship with no recollection of who they are and how they got there. 
55. A family of toys struggles to find the right human family for them. 
56. Puppy siblings separated by pet adoption escape bad homes to find each other. 
57. Siblings in an orphanage escape to find their beloved aunt and uncle. 
58. After their parents seemingly die in a car accident, teens discover that they may be alive after all.  
59. A family of unicorns struggles to find sanctuary. 
60. A strange family moves into the neighborhood. 
61. A boy from a rich and spoiled family wants them to live without their mansion, belongings, and money for a year. 
62. A rich boy and poor girl convince their families to switch places for a month. 
63. A family sailing the ocean waters must overcome the worst hurricane in history. 
64. Middle school-aged friends decide to climb a mountain to bury a time capsule after one of their group dies tragically. 
65. A mentally-challenged student wants to make the football team. 
66. A physically-challenged student wants to letter in every sport in high school.
67. A family of international spies moves to the suburbs. 
68. Peter Pan's mother tracks him down in Neverland. 
69. Competing treasure hunting families race on the open ocean waters to find a sunken treasure. 
70. A character within a Sim City-like game becomes self-aware and wants to escape to the real world. 
71.  A family vacationing in Hawaii unlocks a portal that transports them back in time. 
72. A local town bands together as miners are trapped in the local mine. 
73. A family — the Hoods — steals from the rich to give to the poor deal.
74. A family is transported back to the time of the dinosaurs and struggles to survive. 
75. A riverboat captain and his children attempt the first trip down the Mississippi River. 
76. Childhood friends are reunited after thirty years apart. 
77. The son of a poor couple struggles to attain a sports scholarship so he can go to college. 
78. Alien monsters chase the last living family on Earth across the country. 
79. A World War II-era family starts a minor league baseball team to uplift the town. 
80. A family-owned dog boarding business is shocked when the dogs start talking. 
81. A family adopts a puppy that shocks them when he begins to talk. 
82. Families are invited by a mysterious person to partake in the ultimate scavenger hunt. 
83. A girl overwhelmed by middle school drama wishes that she could wake up as a boy. 
84. A family nurses a wild wolf back to health. 
85. Siblings mourn the death of their grandpa, only to discover that he's left them an old treasure map.  
86. A witch curses a group of children, causing them to shrink to the size of ants. 
87. A family must find each other after the worst earthquake in human history. 
88. A family discovers that they are the ancestors of the real Van Helsing.  
89. A family must fend off pirates that take over their vacation cruise ship. 
90. A family of monsters moves to the suburbs. 
91. A female youth athlete tries out for the football as the family deals with the community.  
92. A wilderness firefighter must parachute into a wildfire to find his missing family. 
93. A stay-at-home dad deals with the stigmas.  
94. A successful female executive leaves her career to spend quality time with her husband and children. 
95. A family snorkeling along a reef during vacation finds themselves trapped in an underwater world.  
96. A portal to another world opens during a sleepover. 
97. The parents of a family wake up younger each day as their children wake up older. 
98. A beloved school teacher loses his family as the community bands together to become his new family.  
99. A family of ghosts continues to haunt their old house so they can live in it forever. 
100. A rich family decides to leave everything they know to move to a farm and work the fields. 
101. The local town museum begins to come to life.  
Want More Ideas? Take a Look at Our Other Story Prompts!
---
What Entails a Family-Friendly Concept?
Some of the most popular stories of all-time fall under what Hollywood calls the "Four-Quadrant" label.
Four-quadrant stories are those that hit all four demographic quadrants.
Males Under 25
Females Under 25
Males Over 25
Females Over 25
These types of stories offer the widest audience outreach by hitting all four quadrants. And a majority of the time, they are considered to be family-friendly stories because there's something for everyone.
There's no single formula to follow. Different concepts will allow or call for a different variety of elements, which we will share below. Writing a great four-quadrant story that the whole family can enjoy is about checking off certain boxes that apply to your concept the most.
Before we share what elements you can choose from, let's point out something even more important — what should NOT be found within a four-quadrant story.
Read ScreenCraft's 10 Elements of a Great Family TV Series!
What Four-Quadrant stories should NOT include
Now, let's learn how to write a 4-Quadrant family film.
No gratuitous human-centered blood and gore. There can be a little blood, obviously. But you want to keep that to a minimum. If you look at the Marvel MCU movies, they very rarely showcase any blood and gore. And anytime they do, it's almost always an alien lifeform.
No sex scenes. Implied sex can be there (the before and the after), but four-quadrant stories don't showcase sex scenes as a draw because that alienates children and younger adults.
No foul language. Yes, for movies, you'll get your PG-13-allotted s***s. You may even get an F-bomb. But you should primarily avoid using a lot of foul language in a 4-quadrant script.
What Elements Can and SHOULD be Present in a Four-Quadrant story?
There's no secret formula or checklist. However, you want your four-quadrant story to have at least a majority of these elements.
A high-concept premise. Whether it's a superhero's adventures, an amazing fantasy, a sci-fi quest, or a compelling true story, four-quadrant stories live in this realm — an irresistible story idea that can be grasped in one or two sentences.
Heroes and villains. We need someone to root for and someone to root against. And their stories need to be as little complex as possible. Focus on some broad stroke depth and development. Basic stuff that everyone can understand.
High stakes. And yes, that likely means some violence and/or death. The trick is to find the right edge without crossing into inappropriate territory.
Universal Themes. Kids and adults both like a story that says something and has genuine resonance, whether they can articulate it or not.
Humor.  Comic moments always enhance enjoyment, no matter how serious the story might be. Levity is important.
Nostalgia. Nostalgia is an easy way to bring in older audiences. Look no further than Stranger Things, which is a series centered on the adventures of kids. But because it focuses on the 1980s as a setting, older demographics can enjoy the nostalgia as well.
Kids in lead or major supporting roles. Including kid characters targets the "young" quadrant and adds new levels of dramatic tension and comedy for adults.
Hints of romance. Love is universal. That first crush. The girl/guy that got away. The girl/guy everyone wants to meet.
"Big-budget" isn't always necessary. For movies, if you can deliver a four-quadrant film that can be shot for under (or well-under) $50 million, studios will circle like sharks amidst chum in the water.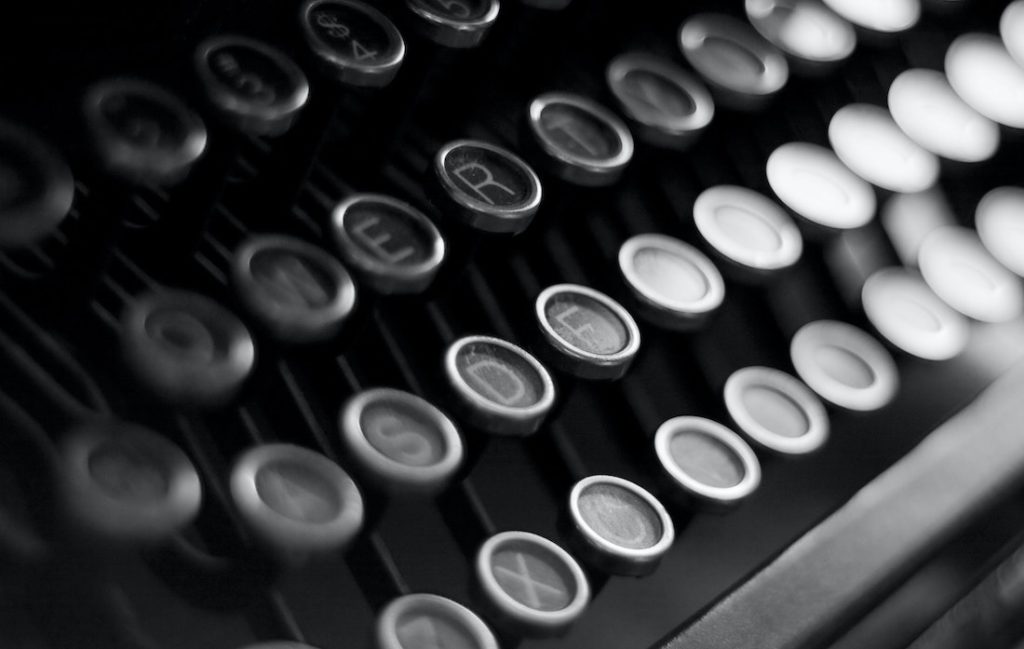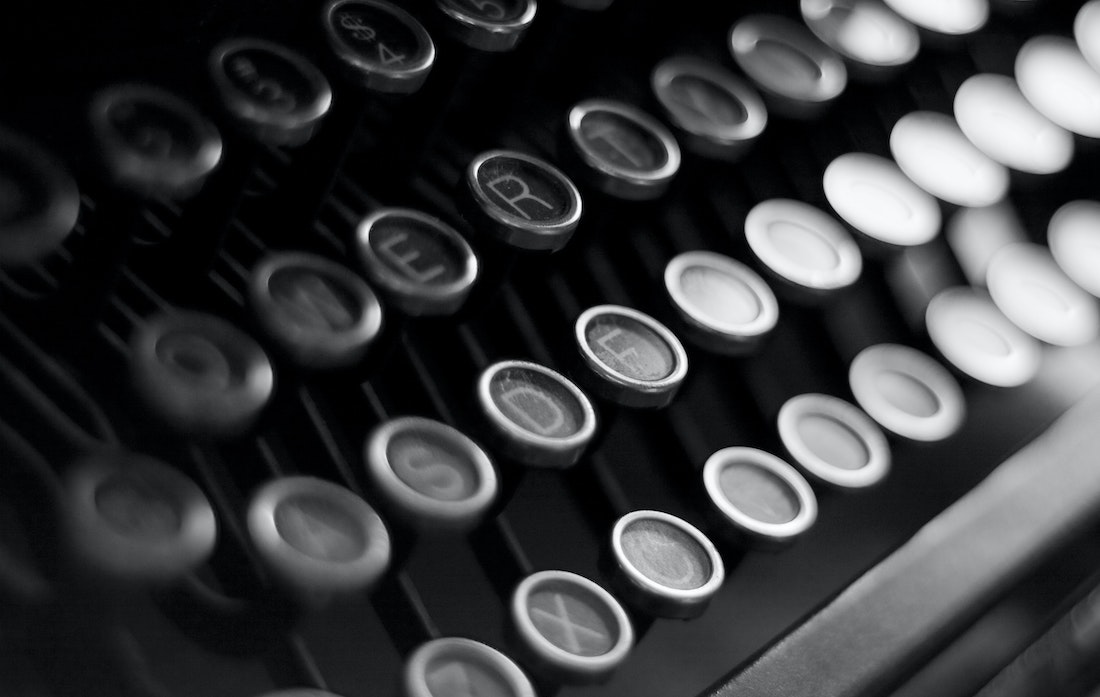 5 Best Four-Quadrant Themes to Use
1. Good vs. Evil
The oldest and perhaps most successful story theme.
Whether it's Light vs. Dark (Star Wars, The Lord of the Rings), White Hat Heroes vs. Black Hat Villains (Westerns of the 40s, 50s, and 60s), Innocence vs. Evil (Harry Potter), or Superheroes vs. Supervillains (The Marvel Cinematic Universe, Batman movies, Superman movies), good versus evil is the most easily defined story theme in the history of cinema.
It's easy to know which side to root for. And despite the conflict that ensues, the good side usually prevails. And that makes for a great family film experience.
2. Love
On par with Good vs. Evil, the story theme of love is intriguing because every human being craves it — which makes the plight of the characters within love-themed stories relatable to audiences.
Romantic Comedies (Pretty Woman, Sleepless in Seattle, When Harry Met Sally, Love Actually), Historical Romances (Titanic, Gone with the Wind, Casablanca), and Romance Epics (Dances with Wolves, Last of the Mohicans) have captured the hearts of audiences since the early days of cinema.
Everyone knows what it's like to love someone, win someone over, lose someone you love, etc.
3. Perseverance
Perseverance Stories can be better defined in these contemporary times as Underdog Stories because when a protagonist is forced to persevere through conflict, trials, and tribulations, they are clearly the underdog in the situation or scenario.
Audiences love to be moved and inspired. In a world where a majority of the population doesn't get a chance to chase their ultimate dreams, it's intriguing to experience a story theme through the eyes of a protagonist that does.
It could be Sports Underdog stories (Rocky, Rudy, Major League, Bad News Bears, Hoosiers) or Inspiring Dramas (The Pursuit of Happiness, The Karate Kid).
Whatever the Perseverance or Underdog Story theme is, readers and audiences respond to them.
4. Coming of Age
It's such a relatable theme because, at one point or another, everyone has that coming-of-age moment in their lives — and more likely a culmination of those types of moments and events throughout their lives.
So these types of story themes stir nostalgia.
Even though Stand By Me was set in the 1950s, children of the 70s, 80s, 90s, and 2000s can relate. Note: This film was rated R because of the foul language used. Otherwise, it's a fairly four-quadrant type of film. 
E.T. offers a coming-of-age experience for Elliot.
The Harry Potter franchise is one big coming-of-age story as we watch Harry grow into adulthood.
The Karate Kid offers a coming-of-age storyline as we watch Daniel overcome bullies and become a man.
What is it like to realize that the real world, beyond the protection of youth (void of responsibility), can be quite scary and intimidating? This is the story theme that coming-of-age movies explore. And this is what everyone can relate it and feel nostalgic about.
5. Human vs. Nature
There is no more ancient story theme than this. Since the dawn of humans, man and woman have been battling the elements. And this story theme can branch out into additional story themes of survival and philosophical quandaries.
The human vs. nature story is as old a story theme as they come. And these stories are especially intriguing because, on the surface, they are tales of physical threats that protagonists face. But, like any great story theme, there lies an emotional and philosophical message underneath that physical surface.
And that is what gives these story themes even more depth for readers and audiences to enjoy.
---
Ken Miyamoto has worked in the film industry for nearly two decades, most notably as a studio liaison for Sony Studios and then as a script reader and story analyst for Sony Pictures.
He has many studio meetings under his belt as a produced screenwriter, meeting with the likes of Sony, Dreamworks, Universal, Disney, Warner Brothers, as well as many production and management companies. He has had a previous development deal with Lionsgate, as well as multiple writing assignments, including the produced miniseries Blackout, starring Anne Heche, Sean Patrick Flanery, Billy Zane, James Brolin, Haylie Duff, Brian Bloom, Eric La Salle, and Bruce Boxleitner, the feature thriller Hunter's Creed, and many Lifetime thrillers. Follow Ken on Twitter @KenMovies