10 Great Short Films You Can Watch Online Right Now
You won't want to miss these short films!
As you start to notice your year coming to an end, you might also be under the impression you haven't watched enough films to meet your yearly goals! So, to keep your resolutions before the new year, check out some of the great short films available to watch online right now -- including heart-wrenching stories of loss, Adam Sandler as a street performer, and Lulu Wang's Film Independent hit project. And who knows -- maybe they will inspire you to write your own short film!
Read More: 6 Features That Started Out as Short Films
Are You Still There?
Caught out with a dead battery in her car, a dying phone, and no way to get help or to stay cool in the blistering heat. Safa is reminded of hard losses as her normal day becomes less normal pretty quickly, and all she can do is wait — and as you watch, viewers easily get a feel for what she's been through.
The Jog
In this powerful and incredibly short film, a man who learns he's been accepted into the police academy finds himself looking forward to a new prospect. Then, he notices something amiss in his own neighborhood, and what happens after he notices this gives audiences a chance and a reason to really think.
Goldman v Silverman
This short's documentary-style shooting showcases two street performers giving vastly different experiences to the people of Times Square. What Silverman and Goldman do to each other's acts tells a rich story of rivalry, and its approach to the comedic narrative is palpable, to say the least.
Don't Go Tellin' Your Momma
Inspired by the "Black ABCs" curriculum tool created by 1970s Chicago educators, this autobiographical experimental film explores terms relevant to the Black American experience, and more specifically to the personal childhood and coming-of-age musician Topaz Jones tries to capture in this audiovisual immersion.
Pumzi
In a world where the future has been ravaged by World War III, Africa's biggest concern is water, the most precious and most rationed natural resource. Between using water as a controlled substance and the mysterious origins of a certain soil sample, there's a lot that stands out about this film's worldbuilding — and a lot of questions that need to be answered by its sci-fi premise.
Touch
This true story builds off of the struggle of a Chinese family whose patriarch's faux pas resulted in a child molestation charge. His failure to understand American values and what defines inappropriate touch puts him at odds with his son and with the world at large — and it sheds a close light on what shame looks like in different cultures.
Colonial Gods
In this short film by Dee Rees, a Nigerian man recounts memories of a businessman who'd once taken him in to work and live with him, remembering their complex hardships and the man's fight against displacement in a crumbling Wales community. Perfect for anyone who wants to feel a whole lot of feelings in the space of thirty minutes!
We Forgot To Break Up
It's hard to connect with people you once called friends; it's even harder when they're famous musicians now, and when you've disappeared without a word for years. It only gets more loaded when everyone takes the past out on you. This powerful film is all about that experience for Evan, whose life has changed a lot since he last saw everyone.
Feeling Through
Tereek's life is harder than it looks: he's a teen without a place to call home. However, he's come across another person who's missing something. Artie, a deaf-blind man he meets by chance on the streets, puts his life in the hands of Tereek for a life-changing night that proves heartwarming for audiences everywhere.
Purl
This Pixar short is a ball of fun as well; this ball of yarn named Purl struggles to fit in at a workplace full of bros, really giving an interesting spin on the idea of what it means to feel left out — and what it means to make someone feel like a part of the team.
Conclusion
If you're looking for a short that can break your heart or make you laugh a little, there's something here on this list for you. If you're looking for all of the above, you know what to do: run the gamut, and have a great time with all ten of these shorts!
Read More: What Can We Learn From the 2023 Oscar-Nominated Shorts?
---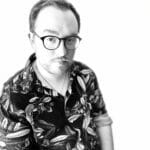 David Wayne Young is an independent film producer and screenwriter with years of experience in story analysis, even providing coverage for multiple international screenwriting competitions. David's obsessions include weird fiction and cosmic horror, and he's formally trained in the art of tasting and preparing gourmet coffee in various worldly traditions, from Turkish coffee to hand-tamped espresso — all enjoyed while writing, of course.
Tags