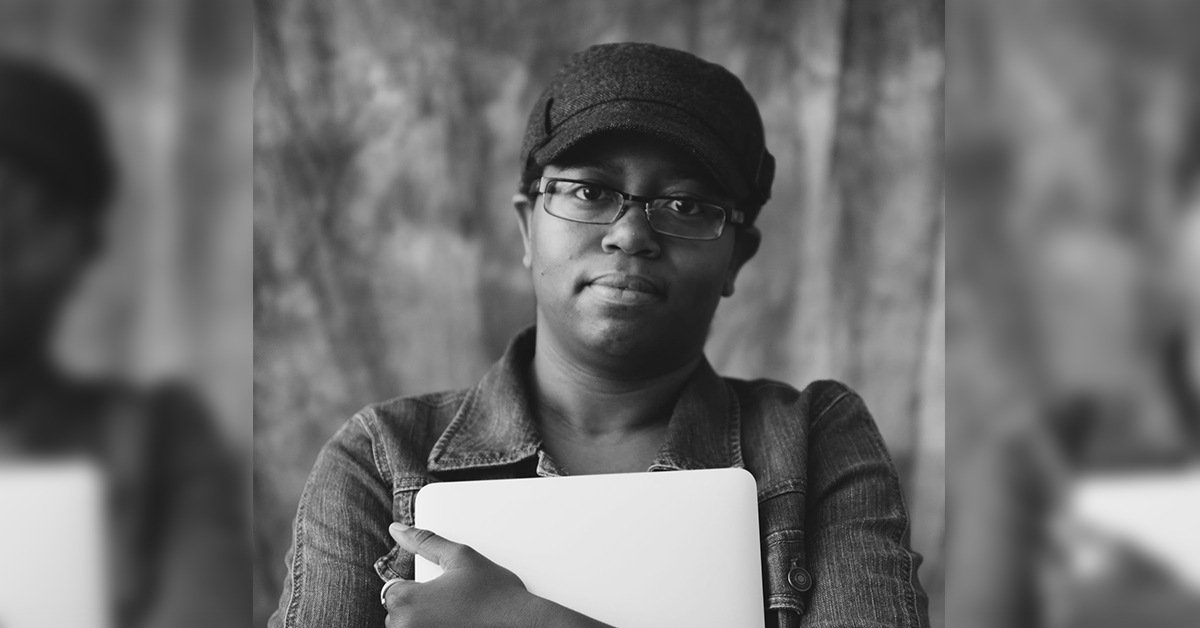 Davia Carter was named a 2018 ScreenCraft Fellowship Winner on the basis of her TV pilot Double Time Dames, a one-hour drama set in the jazz age that tells the story of a brilliant female trumpeter who sheds her life of abusive men and attempts to start an all-female band as an Italian mob tries to stake their claim in her town.
Molded by her small, Missouri hometown and all the excitement that it offered—none—Davia's passion for writing spawned from a desire to entertain — herself, first and foremost. This led her to the entertainment capital of the central southwest: Austin, Texas. While attending the University of Texas, Davia experimented with genres, writing everything from an ultra-action feature script to a female-driven period piece pilot, highlighting her versatility — and perhaps a deep-seated fear of being bound to one narrative.
Do you want to be one of the next ScreenCraft Fellows? Apply here now. Read letters from past winners here.
Davia's writing has garnered praise from organizations like Humanitas, The Black List, and ScreenCraft, motivating her continued expansion of an already diverse and extensive body of work. We had the chance to catch up with her and see how her first writers' room experience is going. Her answers are below.
1. You had a whirlwind 2018, starting the year as a grad student and ending with a manager, agent, and staffed on a TV show. Have you had a chance to step back and reflect on the past 12 months? 
It's definitely not lost on me how much has happened in such a short period of time. Looking back, I know none of it would have happened without the help of so many people who took a chance on me — my reps, UT Austin instructors, ScreenCraft, the Black List, and the showrunners at Queen of the South. I'm excited to see what the next year has in store for me. With a nervous laugh, I can only hope I don't screw everything up.
2. Can you tell us a bit about the current staffing positions? What is the show? How did you get on it? Is it what you expected?
It's a sweet gig! I'm a staff writer on USA's Queen of the South. It's an amazing room to be in. I'm incredibly honored to be working with such supportive and talented writers. I feel like I did very little to get the gig. I wrote a few scripts and didn't completely embarrass myself during the meeting with the showrunners. I'm lucky enough to have great reps who put my name and work out there and did their part to get me staffed quickly. I'm not quite sure what I expected of the room. I think the most surprising thing has been how quickly we break story. It's a lot faster than I'm used to, but I'm adjusting to it. There's an art to being in a room; it's a skill that has to be learned, and I'm still learning. But, being in the room has reaffirmed my passion for writing — as cheesy as that sounds. I love it.
3. How has the writing process changed now that you are in a writer's room? Better? Worse? Faster? Slower?
As far as working on my own projects, the process has definitely slowed. A lot. Coming straight out of a grad school environment, I was used to writing being part of my everyday routine. I expected to write for at least a couple hours each day. Once I was staffed, maintaining such a regimented routine was difficult. I went a few weeks without doing much of my own writing. At the time, it was stressful because I knew that getting staffed off of a couple samples didn't mean those same samples would lead me to my next gig. I needed to be writing. But, I recognized that I needed a different routine — one that didn't affect my performance at Queen of the South, but allowed me time to write my own material. It took a bit to find the right routine, but I recently have, and it's refreshing to be consistently writing again.
4. A year ago, you were entering screenwriting contests and looking for these types of opportunities. Did you feel that helped you prepare for your current job as a working writer?
What seemed to have helped me the most was the frantic desperation I felt during that time. A year ago, I was a few months away from finishing grad school, and I knew I was going to take the plunge and move to Los Angeles — I was terrified. At the time, I had zero prospects. I didn't expect anything to happen career-wise for a few years but I wanted as much momentum as possible heading into LA, so I polished up a few scripts and started frantically submitting them to contests. Preparing for these contests was most beneficial in how I was forced to sharpen my ability to be an editor of my own writing. I had to depend on a critical eye as the last line of defense before submitting. My thinking was, "If I want any chance of making it, I can't be precious about my writing." So, I wasn't. And I'm still not. Being in a room, I can't be precious about anything. We go through so many ideas and iterations of the same story; I'd go insane if I couldn't let go an idea. It's criminal how many darlings I've killed in my short time in the room.
5. Did you find contests such as the ScreenCraft Fellowship to be a valuable resource in the process?
Within the first few months of being in LA, I participated in two screenwriting programs: ScreenCraft and The Black List WIF Episodic Lab. I'm grateful to both programs for putting me in the same room as some insanely talented and awesome people. There's no greater resource than a community of support, and I'm lucky enough to have a pretty great community thanks to these contests.
Learn everything you need to know about screenwriting contests, competitions and fellowships with this free guide.
6.  How many years or projects did you feel you had to put in before you felt your projects were at a sellable level? Many writers want to sell the final draft of their first project.
My first script is an awful Wes Craven ripoff. I learned a lot from writing it, but there's no way I would ever want to sell it. I don't know how much I feel now that my scripts are "sellable." I've got a handful that I hope are close enough for jazz, but I don't like to think of any of my projects as done. They can always be better. I can always be better. Looking at every script I've written, I see how much I grow between each one. So, the plan is to keep writing as many scripts for as many years as I can. Until I actually sell a project, everything is a work-in-progress.
7. You transitioned really quickly from rural Missouri to grad school in Austin to working writer in LA. What was the hardest thing about adjusting to SoCal? Do you feel you need to be here to seize these opportunities?
Other than the lack of good Tex-Mex queso, the biggest adjustment is navigating the industry. I'm grateful to have been staffed so quickly, but it's been sink or swim as I get used to being a part of the industry. Although I know it's possible to have a career outside of LA, I absolutely needed to be here to make it work. LA's a rough town — especially coming from Austin, which is pretty close to perfect. For me, I've recognized that the only way for me to succeed is to push myself beyond my comfort zone. If I could have stayed in my tiny hometown of Waynesville, Missouri, I would have. If I could have stayed in Austin, I would have. But, I wouldn't have been successful in either place. I take a similar approach in my writing. If I'm not pushing myself to do something I've never done before — outside of my comfort zone — then something's wrong, and I'm not growing as a person or as a writer.
8. What was the experience of Fellowship Week like? Did it prepare you for breaking in?
Fellowship week was great. I got into rooms and met with people who I never imagined meeting. In a way, it was like a week of boot camp. Going on so many back-to-back meetings forced me to exercise a muscle that I had never used before. The timing of Fellowship week and me getting staffed lined up so that I went on the Queen of the South meeting a day or two after Fellowship week ended. By that point, I was so comfortable in meetings and pitching myself that I wasn't nearly as nervous as I would have been without that intense week of ScreenCraft meetings.
Read letters from past ScreenCraft Fellowship winners to learn about their experiences here.
---
For all the latest ScreenCraft news and updates, follow us on Twitter, Instagram and Facebook!