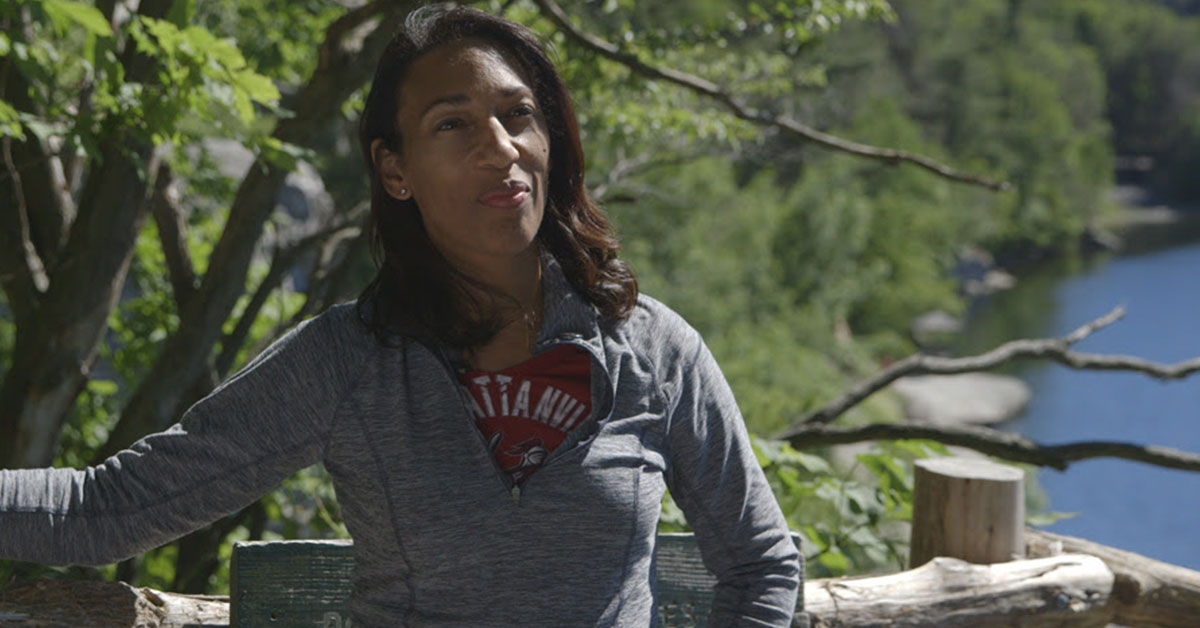 Meet Melody Cooper, multiple ScreenCraft Finalist. She placed in the 2018 ScreenCraft Screenwriting Fellowship, the 2017 Fall ScreenCraft Film Fund and 2016 ScreenCraft Horror Screenplay Competition.
She recently won the 2018 Urbanworld Film Festival Grand Jury Prize for Best Screenplay for her thriller screenplay Northern Cross. She was one of 10 Women Horror Directors listed in a 2018 A.V. Club article on who producer Jason Blum should consider. In March 2018, she was selected for a month-long writer's residency in the south of France by La Napoule Arts Foundation to develop her horror TV pilot Sundown, which is set in LA in 1938 and features folklore monsters. Sundown was also a semi-finalist for 2018 Sundance Episodic Lab and Showtime's Tony Cox Television Pilot Competition at the Nantucket Film Festival.
Her supernatural thriller The Sound of Darkness is a 2018 Athena List Finalist and was also selected for AMC Networks Shudder Labs, NY Stage & Film Filmmaking Workshop (mentored by It Follows producer Joshua Astrachan), the Writer's Lab, and the Tangerine Entertainment Fellowship at Stowe Story Lab.
Beyond being a finalist in multiple ScreenCraft competitions, Melody's work has placed in top 10% of the Nicholl competition, won the Woods Hole Film Festival, and has been a Finalist for Creative World Awards, Shriekfest and the International Sci-fi and Horror Film Festival. Her screenplay Monstrous was Winner of the Women in Cinema International Screenplay Competition, and took Third Place at Slamdance.
With a grant from AMC Shudder Labs, Melody directed a short based on The Sound of Darkness. She also directed a short documentary Detained, that won a 2018 Award of Excellence at Docs without Borders. Born in NY, Melody is also a produced playwright who won the Jane Chambers Award and was nominated for an Off Broadway Alliance Award. Her play Sweet Mercy was developed by NY Stage & Film (starring Danai Gurira). Currently, she's writing a horror film with director Sebastian Silva, and developing a genre film project with producer Adi Shankar.
We had a chance to sit down with Melody and discuss the craft of genre screenwriting and what it's like to be an up-and-coming writer/director.
Where are you from and how long have you been a screenwriter?
I'm from NY (grew up on Long Island) and I've been writing screenplays for about 8 years.
How have screenwriting competitions and labs helped your career?
They've helped me become a better writer, especially when I got notes early on, and they add to your resume when you place or win, and that can open doors. I've been lucky to have every script at least advance to semifinalist. My very first screenplay was a second rounder at Austin Film Festival. I went to the fest thinking that was so impressive. At the roundtables, an agent said it was great, but it takes about 7 screenplays to get really good at it. 8 years and 7 feature scripts, 4 pilots and 2 short films later I revisited and revised that first screenplay… and it won at Urbanworld Film Festival.
When did you sign with Circle of Confusion and what has that experience been like for you?
I signed two years ago and I was so excited about it. I met the owner, Lawrence Mattis in NY and we couldn't stop talking about sci-fi. He told me flat out that I was a unicorn and HAD to join them (I was also being courted by another major manager). I went into it knowing I would still work to make connections because it's a partnership. I've never sat back. I'm a combo introvert/extrovert and I love the hustle around something I'm passionate about. Circle gets me seen. Gets people to read what I want to send them. Gets my calls taken. They represent the best and biggest genre writers, so I'm really a small fish in a big pond. But early on, Lawrence got me in front of Tandem Pictures, which needed a rewrite on a stagnant script. They loved it so much that they attached me to direct it. I'd love more of that.
How do you use genre as a springboard to explore complex thematic issues — things like identity, cultural POV, and systems of oppression?
That's essentially my modus operandi. I was weaned on sci-fi and horror as a kid and it's the lens I most effectively view those themes through. I read the best: Asimov, Pohl, Le Guinn, Octavia Butler, King, Barker. They all use genre to try to explore humanity and society… our weaknesses, beauty, potential, capacity for evil. Genre allows me to deal with the issues of racism, sexism, intolerance head on but by turning the box over and taking a different perspective. From a blind woman who can hear the dead. Or a man who has the ability to create monsters. Or a scientist whose fight against sexism helps her make a frightening discovery. The stories are steeped in reality but flip the script to make you think differently about what you think you know about yourself and your fellow humans. That's why I like Black Mirror so much. Right up my alley.
What is it about dark genres that you love so much? Have you dabbled in any others?
I don't think of them as dark. Though someone once told me that every script I've written has some kind of haunting in it, which is not always obvious and is actually true (and weird). I have a subversive quality. I like to disrupt audiences, disarm them, to help engage them in thinking about different issues. And horror can do that beautifully. Get Out, The Invitation, The Babadook, Pan's Labyrinth are great examples. I have written a straight thriller called Northern Cross that deals with immigration, and that won Urbanworld and was in the top 10% of the Nicholl Competition, so I can write that kind of script. Though there's some magical realism in that one.
Oh wow. That was AMAZING timing. I had already decided to make a trip out to LA off of the Urbanworld win and had meetings set with Madison Wells Media and director Christine Crokos. I was landing at LAX when the article hit and people kept texting me about it. I think I skipped through the terminal. By that night I had four more meetings set up.
So, coming to Los Angeles from New York for a whirlwind week of meetings; what was that experience like for you?
I had a great time. And I'll be honest, between myself and a great friend, Joey Tuccio, we set up every meeting. Ironically, none of them were through my manager. I realized how helpful in-person meetings are, especially after a contest win and an article like the one A.V. Club posted. I want more of that. As a direct result of the trip, I've met with three other major producers. You have to jump on it fast, ride the wave, and make the most of the moment, especially if you're a woman.
Who did you meet with on your water bottle tour and what can you tell us about the meetings you took?
I met with Blumhouse, Crypt TV, Will Packer Productions, and Madison Wells Media. It was my best set of meetings ever. I think because of the confidence I had from the film festival win and the article. The first meeting warms you up, and if it's great, you just fly from there. Every person I met with requested at least two scripts. I'm having 8 different scripts read as a result of the trip. I felt like I could collaborate with each of them tomorrow, there was so much synergy. Ryan Turek, VP at Blumhouse invited me to join the Blumhouse team for drinks and to see an opening night screening of Halloween. I mean, come on!
What do you know now that you wish you knew before the meetings started?
That I should have been doing this more. That I should do it every week. That I need to make more trips to LA (or move there). That producers are looking for women writers like me, but aren't sure where to find us.
You're so great at putting yourself out there – what advice do you have for those just starting out?
Don't be afraid, but make sure you have the goods. So keep writing. I write every day. Never go with anything but your best and TARGET who you reach out to. Read the trades, know what's happening in the industry and your genre. If you already have a connection, use it to make others. Enter competitions for labs. Some of my first and best connections were made through the amazing mentors at Writers Lab, Shudder Labs, NY Stage & Film and Stowe Story Lab.
Competitions are great so use them too to get seen. I like to enter them now to win money to help make films. I'm shooting another short in 2019 with the prize money from Urbanworld. If you have the aptitude and desire, DIRECT. Create a visual calling card. My shorts and mood videos have gotten me meetings and work. I'm currently writing a horror film with award-winning director Sebastian Silva, and developing a genre project with producer Adi Shankar (Castlevania, The Grey, Bodied). The first came about from a connection I'd made with a producer. And Adi was because of a ScreenCraft recommendation. And here's what's important about that: I hadn't won the ScreenCraft competition, I was just a finalist. So winning isn't everything, it's about putting your best out there, getting noticed and making the most of it!
---
For all the latest ScreenCraft news and updates, follow us on Twitter, Facebook, and Instagram.