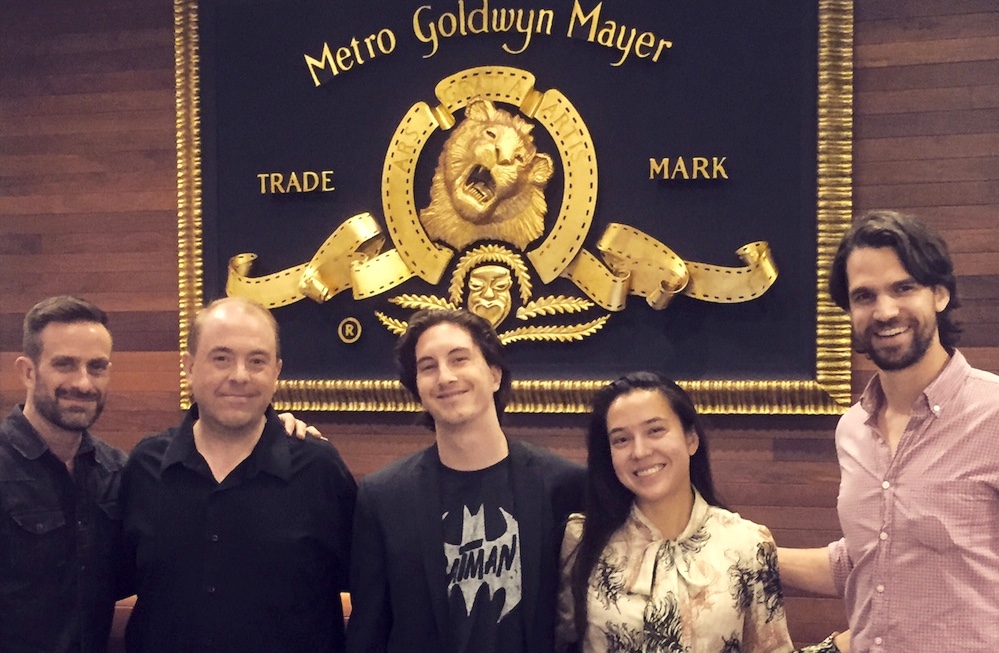 Screenplays are made on computer screens, but careers are made in rooms. First comes the writing, then comes the selling – selling your projects and selling yourself. That means lots of general meetings – as many as possible!   And this past week was a whirlwind of meetings.  We just got a thoughtful email from ScreenCraft fellow Jeffrey Field:
"You put me in front of more people in one day than I've been able to meet in 12 years."
Jeffrey Field, Mark J. Stasenko Jr. and Kevin P. Taft, the recipients of the 2nd annual ScreenCraft Screenwriting Fellowship, spent this past week in back-to-back meetings with top studios, production companies, managers and agents. They discussed their projects at Treehouse Pictures, MGM, NBC Universal, Paramount, Buffalo 8 and The Combine. They also met with Zero Gravity Management, Madhouse Entertainment, Paradigm Talent Agency, 3Arts Entertainment, Benderspink, Kaplan/Perrone and Capital Creations.
Also as part of the fellowship, Field, Stasenko. and Taft met with the following ScreenCraft Fellowship mentors:
Michael Costigan, award-winning producer of Brokeback Mountain, Prometheus, American Gangster and Out Of The Furnace, Scott Neustadter, writer of (500) Days of Summer, The Spectacular Now and The Fault in Our Stars and Jordan Horowitz, producer of The Kids Are All Right and Are You Here, relayed how they came up in the business and talked about the central importance of packaging to getting screenplays sold and produced.
Scott Henderson at Paradigm Talent Agency sat down with us for a breakfast meeting to discuss the representation side of the business. Scott's clients include James Wan who's coming off his worldwide blockbuster hit Fast 7.
Chris Saroki, the coordinator at Rothman Brecher Agency, a boutique agency that represents the creator of Big Bang Theory and clients whose writing credits includeAmerican Crime, Hawaii 5-0, Scandal, Parenthood, House, Monk, and others. Saroki broke down the ins and outs of pilot and staffing season from the agency perspective.
Face/Off scribe Michael Colleary discussed how the spec market has changed over the last twenty years, as well as the backroom politics inherent to being a working Hollywood screenwriter. He offered advice about taking and implementing studio notes and stressed the need to constantly be generating new material and expanding the scope of your skill set: "Don't just be a writer, be a writer-producer."
Below are some photos from the ScreenCraft Fellowship winners' week of meetings in Los Angeles: 
Screenwriter Kevin Taft with ScreenCraft's John Rhodes and Bluegrass Films' Jeanette Francis at Universal
 Overall it was a significant week that fulfilled the ScreenCraft mandate of shining a spotlight on talented, deserving screenwriters and actively helping them advance their careers through personal introductions in the entertainment industry.  We hope to have more exciting news about these writers soon!